2019-20 2/3 GRADE BATTLE OF THE BOOKS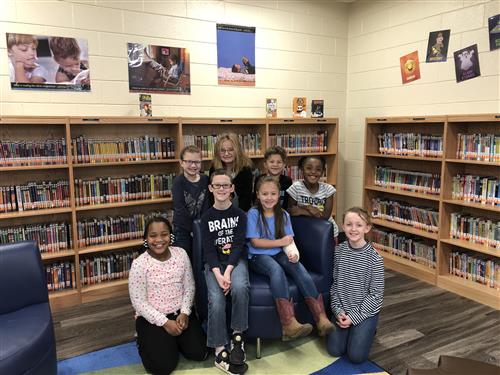 I just wanted to say a big "THANK YOU" to our 2/3 Grade Team. They have read the 15 books on our book list and have studied hard to be ready to compete against the other school in our district. We will never know how they would have preformed, but you are winners in my book. I know how prepared you were! Love to you all!
Keep reading!!
Our 2/3 Grade Battle of the Books Team is made up of 8 students, 6 second grader and 2 third graders. They are:
Miley C

Marly N

Aiden M

Logan S

Reese F

Analeigh S

Cora B

Katie Jo B
Our competition will be held on March 4-5. We are busy reading 15 good books, learning about competing in front of an audience, and studying questions about books, titles, and authors.