EDIT MAIN
Meet the Principal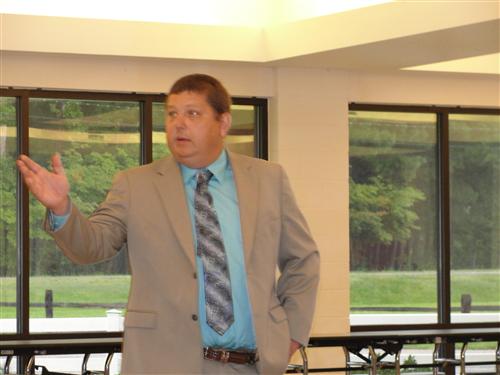 Dear Parents & Guardians,
On behalf of Littlefield Middle School it is truly my pleasure to extend a warm and heartfelt welcome to you as we begin the academic school year. To those students, parents, faculty and staff who are new to Littlefield Middle School we extend an especially warm welcome and best wishes for an exciting and productive year in your new school. We strive to provide our community with an enthusiastic, well-trained staff that is dedicated to providing a comprehensive, standards based curriculum in a safe and nurturing environment; where each student's individuality is valued and where all students, families, and staff are treated with respect.
We continue to strive to use innovative strategies to engage students and improve student outcomes. Some of our focus areas in the coming year include:
Common Core Standards Continued focus on 21st Century Learning
Development and use of formative assessments to guide instruction
Continued focus on 21st Century Learning
Character Education and positive discipline
Littlefield Middle practices an open door policy. We are available to answer questions and concerns that you may have. At Littlefield we never forget how fortunate we are to have such a wonderful community supporting us.
Sincerely,
Kendall Hamilton, Principal
Littlefield Middle School