EDIT MAIN
HIstory
---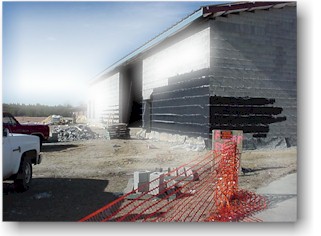 ---
Background
As the first black institution in Red Springs, North Carolina, Peterson Elementary School was originally known as the Red Springs Colored School and was located near the present location of Morris Funeral Home. In 1910, the school was designated as an elementary school (grades 1-7). From 1929-1932, the school added grades 8-12, with the first high school class graduating in 1933.
The school was named Peterson High in 1958 in honor of Mr. John Truman Peterson who remained as principal until his retirement in 1965. In 1969, the Red Springs School System was integrated. Peterson became an elementary school for grades kindergarten through fifth.
On March 28, 1984, Peterson Elementary was destroyed by a tornado and within four days the teachers and students began sharing the middle and high school facilities. After a short time, mobile classrooms were placed on the middle and high school campuses to house Peterson students. In 1986, the 561 students and 28 teachers of Peterson moved into a new modern facility on the site of the previous old school.
Present
The campus presently houses pre-kindergarten through fourth grade classes. Peterson currently employs 32 classroom teachers and around 7 teacher assistants. The outstanding atmosphere and cooperation at our school help to make the P.T.A. and Advisory Council active and committed to the education of our students.
We currently have an enrollment of approximately 650 students. This population is diverse culturally, economically, and academically. Peterson is the only public elementary school in Red Springs, North Carolina.
Location
Peterson Elementary School is located in southeastern Robeson County in the small town of Red Springs, North Carolina. Red Springs is approximately twenty-five miles southwest of Fayetteville, North Carolina. The population of Red Springs and the surrounding communities is roughly 5,000.
We are a part of the Public Schools of Robeson County. Three schools are housed in Red Springs. In addition to Peterson Elementary, both Red Springs Middle School and Red Springs High School are located within the city limits of this small town. Flora McDonald Academy, a private school located on a national historic site, also provides educational opportunities for those residing in and near Red Springs.
---