EDIT MAIN
Assistant Principal's Corner
---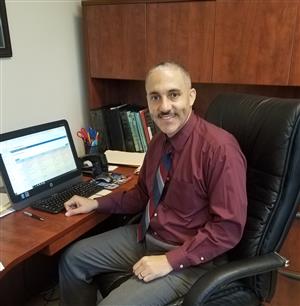 Aaron Locklear - Assistant Principal
I am excited to have the opportunity to serve as Piney Grove Elementary School's Assistant Principal. I have several years of experience with the Public Schools of Robeson County at the elementary, middle, and high school level as a teacher, Curriculum Specialist, School Counselor, and Assistant Principal.
I strive to meet the needs of our students, parents, teachers, support staff, and community in our ever-changing 21st-century society. I make an effort to be a role model by teaching our youth to have respect, honesty, and a persistent work ethic within the school environment. I want our parents to encourage their child(ren) to do their best every day, to communicate regularly with their teachers, and become involved in school events posted on our website, Facebook Page, teacher newsletters, school marquee, and on our Remind App.
Education and safety is my utmost priority with the unified school-wide PGS goal of students having Positive Behavior while Growing Together in a Safe Environment! Let's have a wonderful school year!
Sincerely,
Aaron Locklear, Assistant Principal
aaron.locklear@robeson.k12.nc.us
"Phone: 910-671-6025