EDIT MAIN
Our School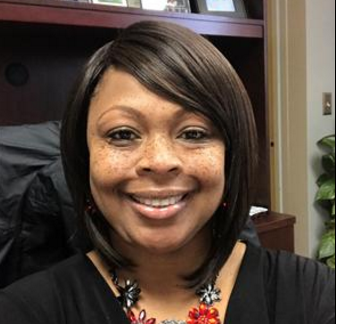 Ms. Isabel Jones
Rosenwald Elementary School Principal
Thank you for visiting our website. It is with great pride that I welcome you to Rosenwald Elementary School. I am proud to serve as your School Principal. I am excited to be a part of the Rosenwald Family. I look forward to an exciting year working with the staff, students, parents, and community members. Our partnership with all stakeholders is essential to the continued growth of our children.
I believe that student achievement is our top priority. All students can achieve at high levels, and it is our responsibility as educators to set high expectations, promote academic rigor, and improve student engagement. Our goal is to develop positive relationships with our students, parents, and community members that builds on the foundation for life-long learning. Students are the focus of our educational program and are expected to demonstrate the skills, abilities, and potential that we know they possess.
Parents are valued partners in our educational system. As a parent, you are encouraged to visit the school, consult with the staff, and participate in school functions. We encourage each member of our educational system to work together to provide the highest quality educational program possible.
Isabel Jones, Principal
Personal Mission Statement
Make a positive difference in the lives of others, so that they may become productive citizens in our society.
My Core Values
Integrity ~~ Purpose ~~ Relationships
Unique Selling Proposition
Team Player ~~ Well-Organized ~~ Fair
Philosophy of Life
Never be afraid to take chances. Your possibilities are endless.
Philosophy of Education
I believe in educating the whole child. The path students take today will determine the direction of our future.
Educators have a great ethical and legal responsibility to create schools where all students can achieve their full potential and have the opportunity to succeed in society.
Code of Ethics
Administrators have great moral, ethical, and legal obligations to create schools where all students can achieve their full potential and receive an equal opportunity to succeed in society. Our ultimate goal shall be preparing students to be productive citizens.
Decisions should be student centered, show no favors or serve individual and personal interests.
Respect confidential information concerning students and their homes.
Respect confidential information that parents share.
Safeguard the exchange of confidential information that faculty and staff share.
Disclose confidential information about individuals only when a compelling professional purpose is served in accordance with state and federal laws and school board policies.
Be fair, honest, and consistent when delegating responsibilities among faculty and staff, as well as empower the staff to become instructional leaders.
Develop educational opportunities for parents to help shape classroom and school policies.
Develop educational programs and activities to enhance family life and the home/school relationships.
Develop the student's knowledge of the subjects required and enable students to grow and be accountable for their actions.
Encourage students to achieve his or her maximum potential.