EDIT MAIN
Concerns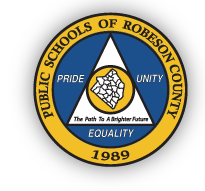 Our Goal: To Keep Staff and Students Satisfied
Our goal is topromptly respond to concerns to demonstrate that concerns are taken seriously. We strive to tell complainants what the plan to respond to concerns is, share data, and inform them when and how concerns will be resolved.
While we value all input and care about all concerns we prioritize the most serious risks and those that can lead to high-cost repairs as first-order activities. Recognizing that we cannot do everything all at once we continuously plan prevention and upgrade activities.
May We Assist You?
The maintenance department is committed to providing the best service to our students, parents, and community partners. No matter how hard we try, a time may come when something in our district doesn't work for you, a time when you question why a certain action was taken or not taken. The following procedure will help resolve your issues:
Step 1:
Bring your concern to the person closest to the problem. For example, if you have a question about something that happened in your child's classroom, start with the teacher.
Step 2:
The next level will be to discuss your concern with the person who supervises the individual or department in question. In most cases, this is the principal. The principal usually can resolve most issues at the school level.
Step 3:
If you have additional concerns, you may make an appointment to talk with a member of the superintendent's staff. In most instances this will be the Assistant Superintendent of Administration, Technology, and Plant Operations--Ms. Shanita W. Wooten. A grievance may be submitted in specific circumstances such as when a student or parent believes that board policy or law has been misapplied, misinterpreted, or violated. We ask that you work with us to resolve issues by contacting:
Ms. Shanita W. Wooten, Assistant Superintendent
Telephone: 910-735-2311
Fax: 910-671-6024
Email: shanita.wooten@robeson.k12.nc.us
Office Hours
8:00 am - 4:30 pm Monday - Thursday
8:00 am - 4:00 pm Fridays
(Summer Hours Vary)
Maintenance Office Hours
7:00 am - 3:30 pm Monday - Thursday
7:00 am - 3:00 pm Fridays
(Summer Hours Vary)
Physical Address:
Public Schools of Robeson County
410 Caton Road
Lumberton, NC 28360
Mailing Address:
Post Office Drawer 2909
Lumberton, NC 28359-2909