EDIT MAIN
Energy Management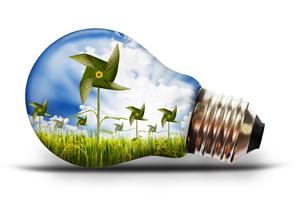 What Employees Can Do To Save Energy
Energy conservation will depend on the help of all staff and students. Portions of the policy that will affect the majority of staff are below. Although these actions may seem small, when individual efforts are combined for our school system, they can add up to financial and environmental savings. As part of the policy, the following energy conservation measures are requested of each building occupant.
Lights are to be turned off in unused areas;
Personal desk lamps must use compact fluorescent lamps;
All electrical devices (e.g., computers, printers, fax machines, televisions, Smart Boards, projectors, copiers, etc.) shall be turned off at the end of each work day by the space occupant;
Task and decorative lighting must be turned off when it is not being utilized;
Personal appliances for non-instructional purposes are restricted to break rooms or teacher lounge areas (this includes personal refrigerators in classrooms that are not used as part of instruction);
Personal space heaters are prohibited unless area temperature cannot be maintained; and
Unit ventilators and registers must be free of all obstructions.