EDIT MAIN
Integrated Pest Management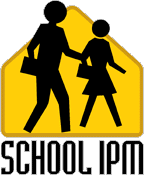 Pests are significant problems for people and property. Sometimes they are often found in the school setting. Pest problems in schools may be caused or worsened by a variety of conditions, such as plumbing leaks, moisture problems, and improper food handling and storage practices. To manage and avoid pest problems, it is important to control water and food sources. The pesticides that are commonly used in pest control may pose a potential risk to human health and the environment. As a result, the Public Schools of Robeson County is committed to maintaining a safe educational environment while also protecting the physical conditions of school facilities. To this end, the Public Schools of Robeson County utilizes an Integrated Pest Management (IPM) program into the maintenance program. The current IPM contact person who facilitates the use of IPM techniques and develops administrative procedures for the IPM program is:
Mr. Jackie Locklear, Supervisor
Environmental Management Department
Phone: 910-735-2315
Email: jackie.locklear@robeson.k12.nc.us
Barbara Lowry, Secretary
Environmental Management Department
Phone: 910-735-2286
Email: barbara.lowery@robeson.k12.nc.us
Integrated pest management – IPM – is composed of commonsense practices that should be used throughout the entire school. There are four key IPM methods for reducing exposure to pests in the school setting:
Look for signs of pests.
Do not leave food, water or garbage exposed.
Remove pest pathways and shelters.
Use pest control products such as poison baits, traps and pesticide sprays, as needed and as allowed by state law.
The Public Schools of Robeson County does not rely on widespread, indiscriminate use of pesticides to control pests. We track pests by using small sticky traps or monitoring traps that contain no pesticide. Rather than using bait, we will try using traps and then use pesticide sprays in classrooms only as a last resort.
Pest Identification for Staff and Teachers
It is critical to the success of the IPM program that each pest sighting is recorded in the IPM Log Book in the front office. This will help the IPM technician identify pest issues before they become major problems. Please report any building structural deficiencies (e.g., small holes, insufficient weatherstripping, etc.) as soon as possible.
Examples of pests: ants, bed bugs, bees and wasps, biting midges, cockroaches, flies, lice, millipedes, mosquitoes, rodents, termites, and ticks
Common places to look:
Cafeterias - pests are attracted to food and water in confined locations, such as between appliances and in cabinets.
Classrooms - pest populations increase in untidy areas, such as desks and closets.
Lockers - clutter and food can quickly collect in lockers throughout the school year, providing a safe harbor and breeding grounds for pests.
Gyms and locker rooms - these areas can be warm and poorly ventilated, providing breeding grounds for pests.
Dumpsters - waste receptacles and surrounding areas are vulnerable to pest problems, especially when they are in close proximity to school buildings.
Exterior conduits - all openings to the outdoors provide easy entry access for pests.
Landscapes, school grounds and athletic fields - neglected landscapes can attract a wide variety of pests, including those that destroy school structures.
School Occupants including Staff and Studentsare responsible to:
Clean up food leftovers, store snacks properly in pest-proof containers (for example, plastic containers with tight-fitting lids), and maintain uncluttered and clean classrooms, cubbyholes, lockers, and other storage areas
Follow IPM guidelines for reporting pest problems. For example, promptly report pest sightings to the IPM School Contact.
Report conditions that are conducive to pest survival in the building (leaky faucets, damaged trash can lids, etc.).
DO NOT apply pesticides in the school or classrooms.
Child Nutrition Staff are responsible forunderstanding the importance of and implement good sanitation, kitchen management, and proper food storage in successful pest management.
Recognize, locate and eliminate pest harborage areas
Record pest problems and pest-conducive conditions in the logbook
Store food in pest-proof containers
Reduce the availability of life-sustaining resources by thoroughly cleaning the kitchen, equipment, and utensils, removing garbage promptly, etc
Remove surplus equipment from the food service areas and premises promptly (This equipment can harbor pests)
Leave pesticide applications to trained and certified pest management professionals
Child Nutrition staff shall not apply pesticides
Attend periodic IPM training including staff meeting sessions
Custodial Services staff are responsible for:
Reporting the incidence and location of pest problems.
Recognizing and reporting pest-conducive conditions, such as water leaks and potential pest entry points into buildings.
Correcting many of the conditions that may lead to pest problems, such as substandard sanitation practices, broken windows, loose baseboards, doorways, etc.
Attending periodic IPM training including staff meetings.
Maintenance staff's role in the IPM program is to report or remove pest-conducive conditions observed in facilities enhancing the effectiveness of the IPM program.
IPM technicians are to engage in the responsible performance of pest control duties
Important Documents:
Clegg's Service Reminder for Principals
Resources:
Pesticides: Controlling Pests: http://www.epa.gov/pesticides/ipm/
Association of Poison Control Centers: http://www.aapcc.org/