EDIT MAIN
National Technical Honor Society (NTHS)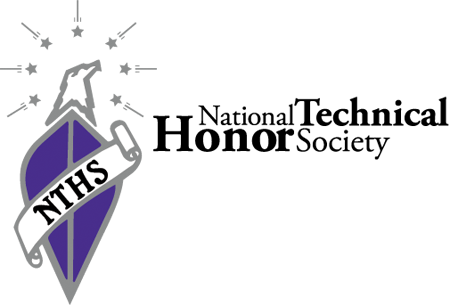 DISTRICT ADVISOR:
DEE GRISSETT
demetria.grissett@robeson.k12.nc.us
910-671-6000 x3810
NTHS is...
the acknowledged leader in the recognition of outstanding student achievement in career and technical education.
Thousands of schools and colleges throughout the U.S. and its territories have a chapter of the honor society on their campus. These member schools agree that NTHS encourages higher scholastic achievement, cultivates a desire for personal excellence, and helps top students find success in today's highly competitive workplace.
Mission
To honor student achievement and leadership, promote educational excellence, and enhance career opportunities for the NTHS membership.
Vision
To be the leader in providing recognition for excellence in career and technical education and creating significant occupational opportunities for America's top workforce education students.
Committed to
Providing the highest quality recognition for outstanding students in career and technical education,
Supplying excellent services to our diverse and multi-cultural membership and member schools,
Providing scholarship opportunities for its members,
Creating new and emerging relationships between the educational community and business and industry,
Being a flexible organization on the leading edge of technology and constantly responding to change,
Maintaining financial responsibility to meet our increasing needs,
Sustaining growth, innovation and continuous improvement based upon ongoing evaluation
A student must meet all of the following criteria to be eligible for membership in the National Technical Honor Society:
3.0 GPA or higher on a 4.0 scale

3.25 GPA or higher in CTE courses

1 or more Faculty/Staff recommendations

Active enrollment in a CTSO, Student Government, cibic or service organization
Click here for scholarship Information
NTHS Advisors:
Early College High School
Audrey Strong
audrey.strong@robeson.k12.nc.us
Fairmont High School
Thomas Oxendine
thomas.oxendine2@robeson.k12.nc.us
Jean Heubach (Co-Advisor)
jean.heubach@robeson.k12.nc.us
Lumberton High School
Rena Hill (Co-Advisor)
Purnell Swett High School
Linda Caulder
linda.caulder@robeson.k12.nc.us
Mahetta Manning-Commedo (Co-Advisor)
mahetta.manning-comm@robeson.k12.nc.us
Red Springs High School
Tianda Gay