EDIT MAIN
Our School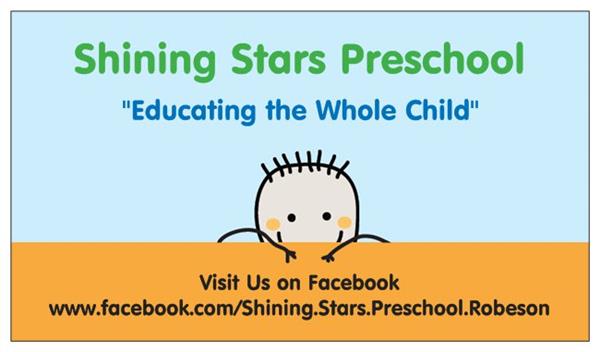 School Motto:
Reach for the STARS,
But remember…
The brightest light will always be within You!
So Reach High, Dream Big, SHINE ON!
Shining Stars Preschool is a collaborative effort between the Public Schools of Robeson County, North Carolina Pre-kindergarten Program and Exceptional Children's Program. Services are provided for children ages 3-5 in an inclusive setting. Shining Stars is nationally accredited and holds a five-star license from the Division of Child Development.
Enrichment and educational activities, therapeutic services and a strong family/community involvement component are integral to Shining Stars. Special Education Instruction is provided by teachers licensed by the state of North Carolina. Related services (i.e. speech, physical therapy, occupational therapy, hearing impaired therapy and visually impaired therapy) are provided as well.