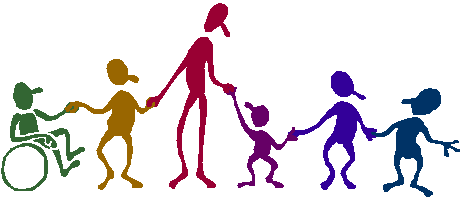 "Joining hands with Communities, Families, Schools"
The mission of the Public Schools of Robeson County Parent-Student Center is to coordinate the services of businesses, community citizens, and schools in the common goal of helping children and families succeed.
Empowering FamiliesThrough Community ResourcesOne Family at A Time
Public Schools of Robeson CountyParent-Student Center
P. O. Box 2909Lumberton, NC 28359
Coordinator: Amy Haigler
Telephone: (910) 671-6000 ext. 3560
Email: amy.haigler@robeson.k12.nc.us
HOURS
Monday Friday8:00 a.m. - 4:30 p.m.
As part of the Every Student Succeeds Act (ESSA), each year the district is required to evaluate the content and effectiveness of the District Parent Involvement Policy with meaningful involvement of parents.
If you would like to provide comments and/or suggestions, please click here for the online feedback form.
FEDERAL PROGRAMS PARENT INFORMATION
FEDERAL PROGRAMS SERVICES