EDIT MAIN
Public Relations
CORONAVIRUS GUIDANCE
March 29, 2020
Dear PSRC Parents, Guardians and Families,
As you know, a shelter in place order for North Carolina will begin Monday, March 30 at 5:00 pm to slow or stop the spread of the coronavirus (COVID-19). For the first time in our lives, we're all facing the need to stay at home for days and perhaps even weeks. This is an ever-evolving situation and we are dedicated to making sure students remain healthy and engaged during this prolonged closure of school buildings.
This week, students in the Public Schools of Robeson County will officially transition to remote learning to prevent an academic slide. District curriculum supervisors and instructional technology facilitators are working closely with principals, teachers and school staff as they create engaging and dynamic lessons in preparation for our remote learning launch. We are prepared to provide our students with creative and unique opportunities to continue their education during this difficult and unprecedented time. The expectations for students will vary depending on their grade level and we are committed to supporting all of our students and parents as we transition to remote learning. Parents and students are encouraged to contact school administrators, teachers and school support staff for more information about specific school-related matters.
SENIORS
On Friday, the State Board of Education approved the recommendation from the North Carolina Department of Public Instruction staff to pass high school seniors if they were passing their classes as of March 13 — the final day before schools were closed. Seniors will get a note on their transcript that they received a passing grade for those classes as opposed to a traditional A-F letter grade. The state board will also temporarily suspend the ability of school districts to require more than the minimum of 22 credits required by the state for graduation.
Under the new policy, grades from fall courses will still count for a grade point average for seniors. If seniors are taking a year-long class, the grade from the fall semester will count toward the GPA. But grades from spring courses won't be included in a student's GPA. The only question will be if they passed them or not. If seniors had an F as of March 13, they'll get a withdrawal code for the class, meaning they won't get credit. Before doing so, those seniors will be given a chance to pass by offering remote learning opportunities and a locally developed final test based on what was taught up to March 13. Seniors who have passed all of their classes and meet the minimum requirements should use their time in the next few weeks to research their next steps.
GRADES K-11
In grades K-11, Based on the State Board of Education schools are only to give traditional grades to students if they can meet these remote learning requirements:
Is accessible by all students for which the learning is intended and is responsive to diverse learning groups
Maintains consistent communication between instructional staff and students
Addresses the curricular and instructional needs associated with appropriate standards
Includes evidence of student learning
Considers the whole child as well as the home learning environment.
In the event schools are closed beyond May 15, the North Carolina Department of Public Instruction will provide further guidance to schools on issuing final grades in grades K-11. In the days and weeks to come, district leaders will provide important information and announcements. Please continue to visit our district website and social media sites for future updates.
As we move forward, it will be more important than ever that we reach out to each other, especially the most vulnerable, through phone calls, texts and social media connections. The new student services support hotline hours will be 7:00 am - 7:00 pm (Monday - Friday) for non-emergencies and student support. The hotline phone number is 910-474-0401.
Now that we have the shelter in place order, I ask that each person in our PSRC family and community spend time today and tomorrow taking care of the needs of their own family and loved ones. As always, we are here to offer assistance, whenever and however that may be possible and wish you the best in these very challenging times.
Thank you for your patience and cooperation as we continue providing essential services for the health and safety of our students and families. We are in this together. We are resilient. We are #PSRCSTRONG.
Sincerely,
Dr. Shanita W. Wooten
Superintendent
General Reminders:
Child Nutrition-Lunch and the next day's breakfast will be provided by the district from 11:00 am to 1:00 pm (Monday through Friday) to students ages 18 and younger until further notice. Two sites will be added this week-Lumberton Jr. High School and Long Branch Elementary School.
Athletics-All athletics remain suspended until at least May 18, 2020 (NCHSAA)
Early College-Applicants should contact middle school counselors for more information.
Fees/Refunds-Please contact schools for more information.
Kindergarten Registration-Currently postponed; Future dates will be announced.
Title One Pre-K-Registration and screenings currently postponed; Future dates will be announced.
Spring Break-Dates will remain the same. Feeding sites will remain open during the district's designated spring break.
Student Transfers-Deadline will be extended; The new deadline will be announced after the April school board meeting.
Exceptional Children-Please contact specific schools for more information.
Report Cards-Date(s) will be determined and announced at a later date.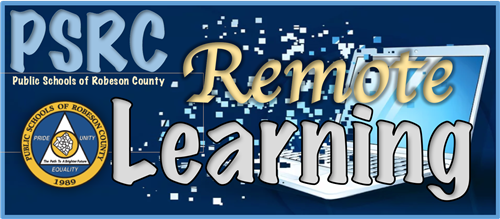 Quick Links
Resources