EDIT MAIN
Principal's Message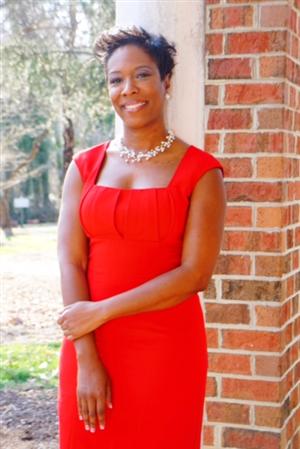 Greetings,
Welcome to Red Springs Middle!
Our motto at Red Springs Middle School (RSMS) is "One Team One Goal". It is my commitment to provide leadership that will produce student and staff growth and promote strong relationships with all members of our school community. I am excited and fortunate to be a member of the RSMS Family where I have the opportunity to interact with the best students, teachers, staff, parents, and members of the Red Springs community!
At RSMS we will continue the momentum of "working together as a team with the common goal of student achievement and academic growth. Our efforts will make it possible for the students of Red Springs Middle School to receive a quality education and to be career and college ready."*
I have served for over twenty years as an educator in the public schools in North Carolina. After graduating from Marlboro County High School in Bennettsville, SC, I ventured off to Atlanta, GA to attend Clark Atlanta University (CAU). There I earned a Bachelor of Science degree in Mathematics. CAU's motto is "I'll find a way or make one". This motto truly exemplifies my personal, educational and professional journey.
Following college graduation, I returned to my hometown of Bennettsville and began my teaching career in Scotland County, NC. During this time, I earned my teaching certification from Fayetteville State University. My family and I later relocated to Greensboro, NC where I continued to teach. I attended the University of North Carolina at Greensboro TWICE (Yes…. Spartan Pride!). At UNC-G, I earned a Master of Education degree, followed by becoming a National Board Certified Teacher in Early Adolescence Mathematics. I later earned a Master of School Administration degree. I have proudly served as a math teacher, science teacher and/or math curriculum facilitator for Scotland County Schools, Guilford County Schools, and the Public Schools of Robeson County. I have had the opportunity to work at all grade levels. I have taught 6th through 12th grades, served as a full-time principal intern at the elementary school level through the NC Principal Fellows Program, and was fortunate to have had the amazing opportunity to serve as assistant principal at Fairmont High School. Tornado Pride! In addition, I am an educational consultant for The College Board's SpringBoard Pre- AP Mathematics program.
When not with my RSMS Family, I love spending my time with my other family. I am the wife of Gregory N. Douglas. I have two beautiful daughters, Sharonika and Shavonne, who are graduates of NC A&T University and UNC- Chapel Hill. Aggie Pride! Go Heels! Sharonika, a former 1st grade teacher, is a Therapeutic Foster Care Social Worker Supervisor. Shavonne, a recent graduate of Wake Forest University, with a Master in Business Analytics, is a Technology Consultant for Ernst & Young (EY). Go Demon Deacons! I also am blessed to have one adorable granddaughter, Iyana, who is a 5th grader.
I value feedback and invite you to contact me with questions, concerns, and/or points of celebration regarding RSMS. I can be contacted via phone at (910)843-3883 or e-mail at sharon.douglas@robeson.k12.nc.us. Thank you! Go Team Red!
Sincerely,
Sharon D. Breeden Douglas, MSA, MEd
Principal
*Quote from Karen Brooks- Floyd, former RSMS Principal