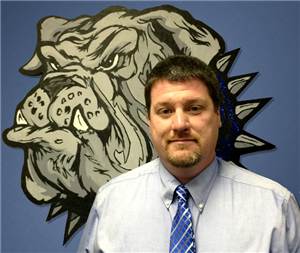 Phone: 910-865-4177
Email: christopher.suggs@robeson.k12.nc.us
Welcome to St. Pauls High School
Home of the Bulldogs!
St. Pauls High School, one of seven high schools in the Public Schools of Robeson County School System, is located in St. Pauls, North Carolina. Our student population consists of 957 students in grades nine through twelve and 64 Certified Teachers, 28 Support Staff, and 3 Administrators.
St. Pauls High School faculty and staff strive to focus on the academic, social, emotional and career development needs of all our students, thus preparing them to meet life's challenges.
Mr. Jason Suggs, Principal