CAREER AND TECHNICAL EDUCATION
Program Areas
Agricultural Education

Business and Information Technology Education

Career Development

Family and Consumer Sciences Education

Health Occupations Education

Marketing Education

Middle Grades Education

Technology Education

Trade and Industrial Education
Support Services Contacts at SPHS:
Career Development Coordinator
Jan King
Room 213
Special Populations Coordinator
Lugennia Hunt
Room 205
Career and Technical Student Organizations
FFA: The Organization for Agricultural Education Students

Future Business Leaders of America (FBLA)

Family, Career, and Community Leaders of America (FCCLA)

Health Occupations Students of America (HOSA)

DECA: An Association of Marketing Students

Career Exploration Clubs of North Carolina (CECNC) Middle Grades

Technology Student Association (TSA)

Skills USA
THE PUBLIC SCHOOLS OF ROBESON COUNTY
CAREER and TECHNICAL EDUCATION
St. Pauls High School
Special Populations Coordinator
Mrs. Lugennia Hunt, SPC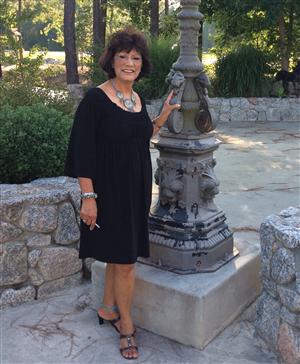 "Serving the Needs of Disadvantaged and Handicapped Students"
Definition of Special Populations
"Special populations" is a term that refers to individuals with disabilities (these have been certified under IDEA); individuals from economically disadvantaged families (that qualify for Aid to Families with Dependent Children, Food Stamps, free or reduced-price meals; and /or determined to be low-income according to the latest available data from the Department of Commerce or the Department of Health and Human Services Poverty Guidelines), including foster children ; individuals preparing for nontraditional training and employment (that are enrolled in Career-Technical Education program areas which are linked to nontraditional and/or underrepresented occupations); single parents, including single pregnant women (that are unmarried single individuals with children and those expecting a child); displaced homemakers (these are experiencing a change in lifestyle due to unpredictable circumstances); and individuals with other barriers to educational achievement - academically disadvantaged (individuals who score below Level III on a standardized achievement test; or, below 2.0 (on which the grade "A" equals 4.) or 2.5 (on which the grade "A" is weighted), potential dropouts who may reasonably be expected to leave school before graduating or completing a program of study and without transferring to another school, individuals with limited English proficiency (were not born in the United States or whose native language is a language other than English, who by reason thereof, have sufficient difficulty speaking, reading, writing, or understanding the English language which denies those individuals the opportunity to learn successfully in classrooms where the language of instruction is English or to participate fully in our society (Section 400.4 Final Regulations - Perkins 1990).
MAJOR DUTY OF THE SPECIAL POPULATIONS COORDINATOR
The major duty of the Special Populations Coordinator is to ensure that members of special populations gain equal access to, progress through, and success in the regular Career-Technical Education (CTE) programs.
Each high school in Robeson County has a Special Populations Coordinator on its campus. These individuals also serve the feeder schools in their assigned areas.
Special Populations Coordinator by School
Fairmont High School
Thomas Oxendine
(910) 628-4459
Lumberton High School
Rena Hill
(910) 737-5164
Purnell Swett High School
Mahetta Manning-Commedo
(910) 522-4781
Red Springs High School
Demetris Coleman
(910) 843-4211
St. Pauls High School
Lugennia Hunt
(910) 865-2894
South Robeson High School
Jennie Maidene
(910) 422-4210
EQUAL EDUCATION OPPORTUNITY
It is the policy of the Public Schools of Robeson County that no otherwise qualified student shall be excluded from, be denied the benefits of, or be subjected to discrimination in any educational program or activity on the basis of age, sex, race, religion, national origin, handicapping condition, creed or political affiliation.
In compliance with federal law, including the provisions of Title IX of the Education Amendments of 1972, NC Public Schools administers all state-operated educational programs, employment activities, and admissions without discrimination because of race, religion, national or ethnic origin, color, age, military service, disability, or gender, except where exemption is appropriate and allowed by law.