EDIT MAIN
Destiny - Online Card Catalog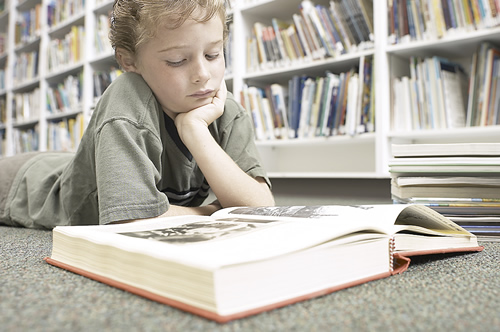 Destiny is the electronic card catalog.
You may search for books by
keyword, title, author, or subject.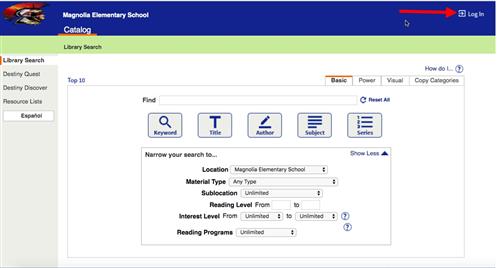 Tips for Logging into Destiny:
1. The "Log In" button is located at the upper right corner of the School Sites Destiny page. (Make sure that you are on the Magnolia Elementary Site)
2. Log In format is your school username.
3. Password is either your 6-digit birthday or 5-digit birthday with no leading zeros.
example: 060720 or 60720
Tips for finding Reading level books:
Click on the link below to open a new window.
Choose Magnolia Elementary.
Click on the "Power Search" tab at the top right corner.
Scroll to the bottom of the page.
Under Reading Programs, select Accelerated Reader.
Enter your reading level range or a desired point value.
Scroll back to the top and click on Search.