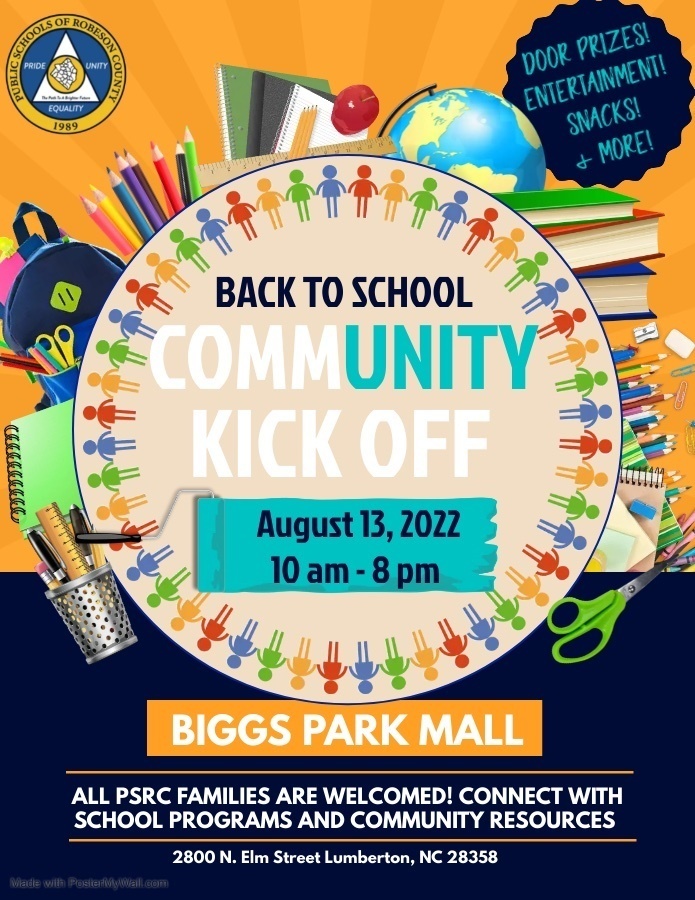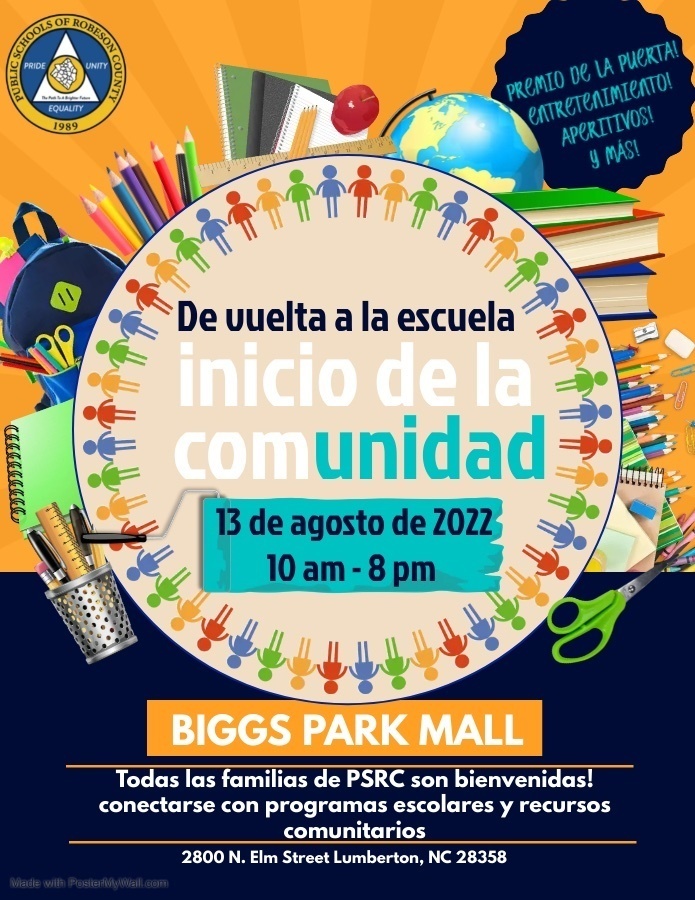 Attention seniors - Any senior that has not had their Meningococcal vaccination will not be allowed to return for in-person learning. Seniors must be vaccinated by March 1st.

Due to the increase of community transmission of COVID-19 in Robeson County and in efforts to keep our school family safe, all high school EOC in-person testing for Biology, Math 1, Math 3 and English II as mandated by Federal and State Requirements will be postponed until second semester. All CTE state assessments that require in-person administration will also be postponed until second semester. Additional information regarding our next steps will be discussed by board members at the PSRC Board of Education meeting on January 12th and made in consultation with our local health department utilizing CDC guidelines and data from our local and state metrics. As always, our priority will be the safety and well-being of our students and staff. Our students will observe the holidays from December 21, 2020 - January 5, 2021. All students will continue remote learning until further notice. Sincerely, Loistine DeFreece Interim-Superintendent

Saint Pauls High School Improvement Plan Guest Log-Ins Website:
www.indistar.org
Login Username: GuestS17162 Password: GuestS17162

Seniors: Graduation Cap & Gown orders will be taken on Wednesday, October 28th from 12am to 6pm at the school. Graduation Cap & Gown and Announcement orders kits will be handed out at the front door of the school starting October 15th from 8:00 am - 3:00 pm. Please stop by the school to pick up your order information. Bring your order form – FILLED OUT - along with a $60 required deposit on order day. Orders can also be placed at jostens.com. Senior clothing will be shipped to your home approximately 2 weeks after your order is placed. Announcements and cap and gown will be delivered to the school in the Spring. DEADLINE TO ORDER IS NOVEMBER 11th. Please remember – if you are ordering at school to bring your order from FILLED OUT so social distancing guidelines can be honored. Senior Graduation Rings can also be ordered on Wednesday, October 28th. Design your ring at jostens.com and bring your online jewelry order summary – PRINTED OUT – along with A $75 required deposit. Thank you! Charlie Overby/Jostens

St. Pauls High School Title 1 Parent Night September 29, 2020 5pm via Google Meet The link will be sent to your students email account. No email address outside of PSRC will be accepted to join.


PSRC is happy to announce the launch of our Virtual Calming Rooms! They were developed by PSRC School Counselors and are a place for students and families to find tools and strategies to manage emotions and feelings. We are here to support you!
https://rb.gy/vbiztx