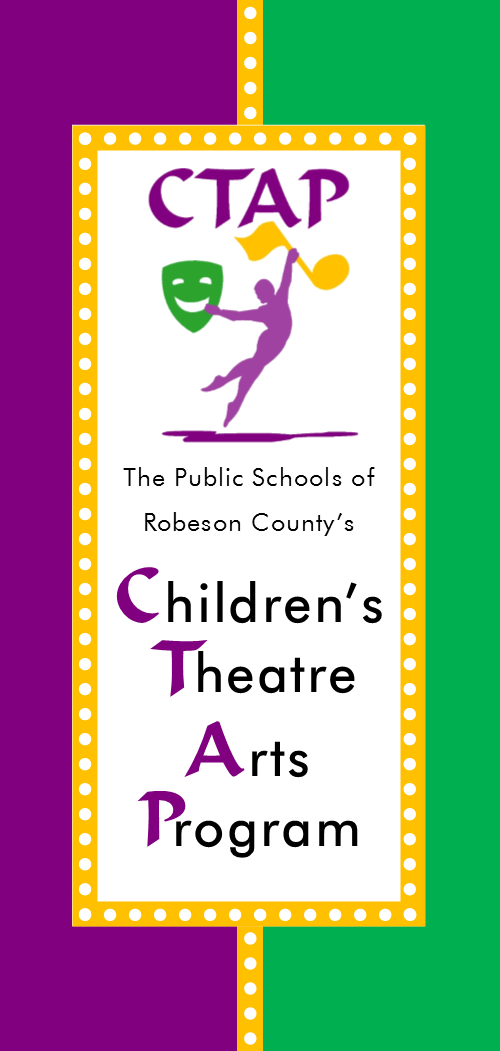 The Children's Theatre Arts Program's (CTAP) mission is to educate grades 2–7 students in the Public Schools of Robeson County's schools* about theatre by participation in a variety of dramatic musical comedy productions.Having a regular creative outlet through CTAP is not just part of a well-rounded education — it is essential for a child's emotional health and well-being.
Participation in a CTAP show brings the arts together and provides growth opportunities for all varieties of learners under the guidance of highly qualified PSRC Arts Education teachers of art, dance, music, and theatre.
CTAP participants not only learn about theatre, but also reinforce their literacy and speaking skills while building relationships with other students throughout the PSRC school district.
Connect with us!