STUDENT HEALTH ADVISORY COUNCIL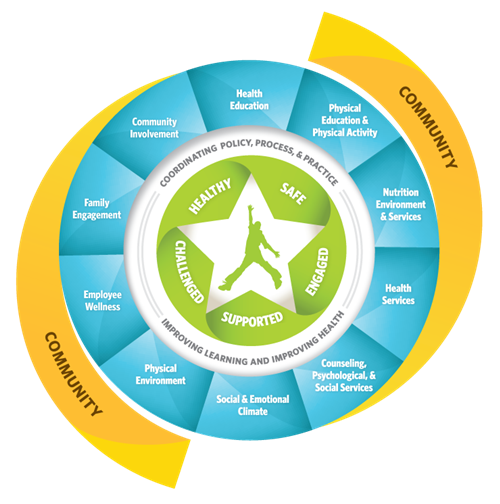 STUDENT HEALTH ADVISORY COUNCIL
Public Schools of Robeson County (PSRC) understands the important role a school district plays in promoting and supporting the overall health and well-being of students, which includes physical health. PSRC Office for Student Support Services' primary mission is to support the safety, health, and welfare of students. As Director for Student Support Services, Jadell Hawks serves at the district lead with oversight of the Student Wellness Policy and Triennial Assessment. In relation to other district staff who support implementation of the policy Student Support Services works collaboratively with the Curriculum and Instruction and Child Nutrition Departments as well as school nurses and principals in order to support the physical health and wellness of students in all schools. PSRC Board Policy 6140 Student Wellness plays a significant role in this work as it outlines all state and federal requirements for student wellness to be addressed by Local Education Agencies (LEA) to include the following:
The SHAC helps plan, implement, promote and monitor this policy as well as other health and nutrition issues within the school district. The Council serves as an advisory committee regarding student health issues and works in conjunction with district administrators charged with oversight of the student wellness policy and the school system's efforts to promote student and employee health and wellness in compliance with state and federal requirements. The Council may also assist with making policy recommendations to the Board related to student wellness, including participating in periodic review and revision of the policy. The SHAC is composed of representatives from the school district. The council must include members of each of the following groups: the School Board, school district administrators, school district food service representatives, physical education teachers, school health professionals, students, parents or guardians and the public. The following people currently serve as members of the PSRC SHAC.
Click here to read about SHAC and PSRC's School Wellness Plan.