ROBESON PLANETARIUM and Science Center
ROBESON PLANETARIUM and Science Center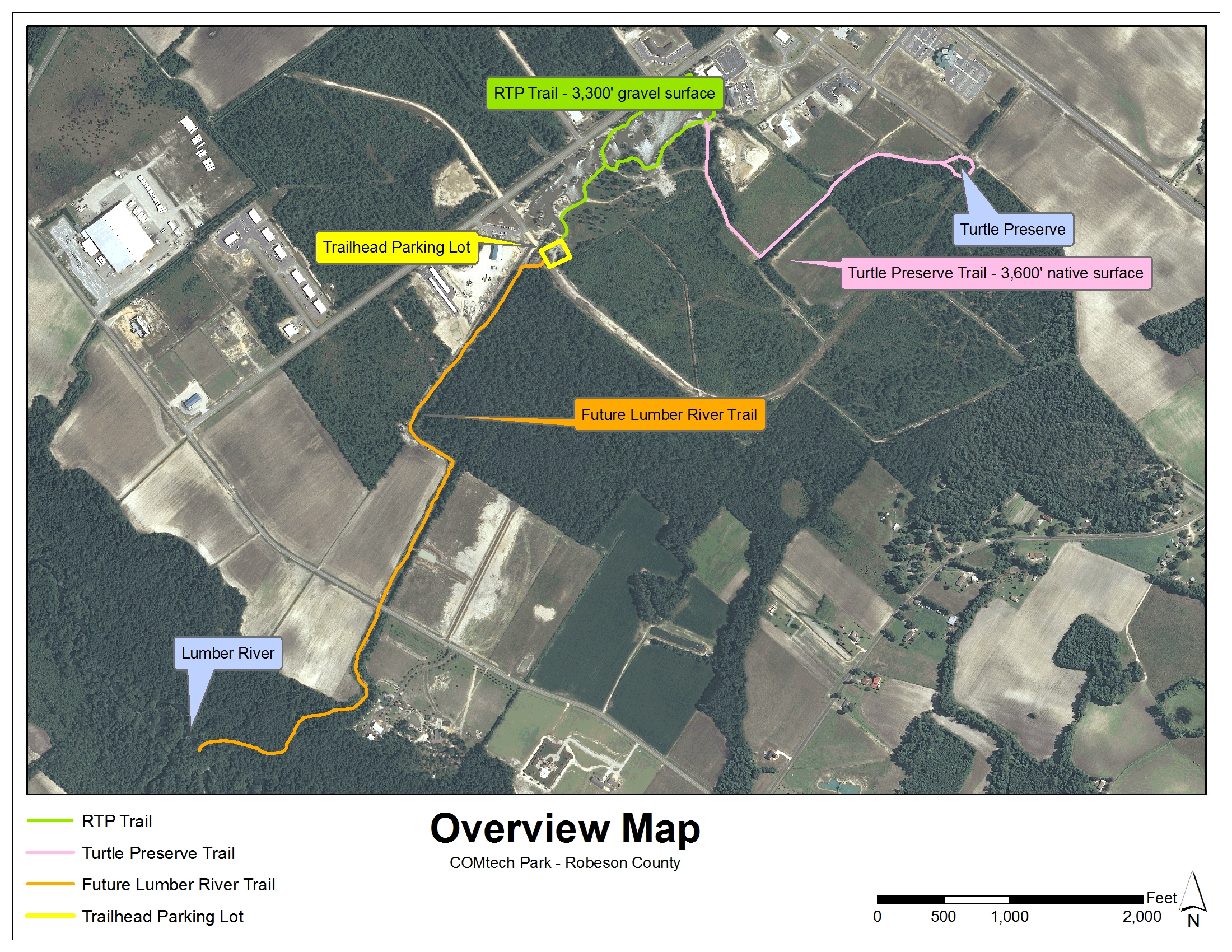 This just in: "...School Board member Craig Lowry made the initial motion to place the Robeson Career and Technology Education Center High School, which will contain a new planetarium, at a site at COMTech. The motion was later amended to include either the 35 acres owned by the school district or 35 acres of land with road frontage exchanged with the district by COMTech leaders. ..." The new Robeson Planetarium and Robeson Planetarium and Science Center officially has a home. Money=yes. Location=yes. Now comes the really hard part: concrete, steel, glass, and Aluminum. Dancing Days are Here Again! On the image, the new lot above and to the right of the turtle preserve!
We are preparing the Summer Planetarium Program Schedule. The link to that google doc is here: https://docs.google.com/document/d/1lDpddrfYDeLB0qfEMpGYbSIhv3WIyB4XKUvPDqAI6b8/edit?usp=sharing
Back a winning team! Our community advisory group, the Rising Phoenix, is a 501.3c charity whose purpose is to rebuild the Robeson Planetarium and Science Center. The web page is here: http://www.robesonrisingphoenix.org/____________________________________________________
Rebuilding Update:
In 1/8/22's Robesonian: https://www.robesonian.com/features/153065/determination-persistence-leads-to-planetarium-funding#/search;query=boards%20meet%202022
Virtual program requirements:
1. Each student must have their own device. Displaying on a smart board in front of the whole class is problematic at best, as the students in the rear of the room will have trouble seeing the images-especially the night sky.
2. Have each student prepare at least one question about space exploration, astronomy, or any science subject that is in some way related to what we're doing.
If both of these conditions are untenable, please reconsider your request. I will disconnect any connection to a smartboard display.
3. Recommended number/visit: 2 classes/virtual session.
The 6th grade program this year is about the relative exceptionality of the Earth, and other possible abodes of life.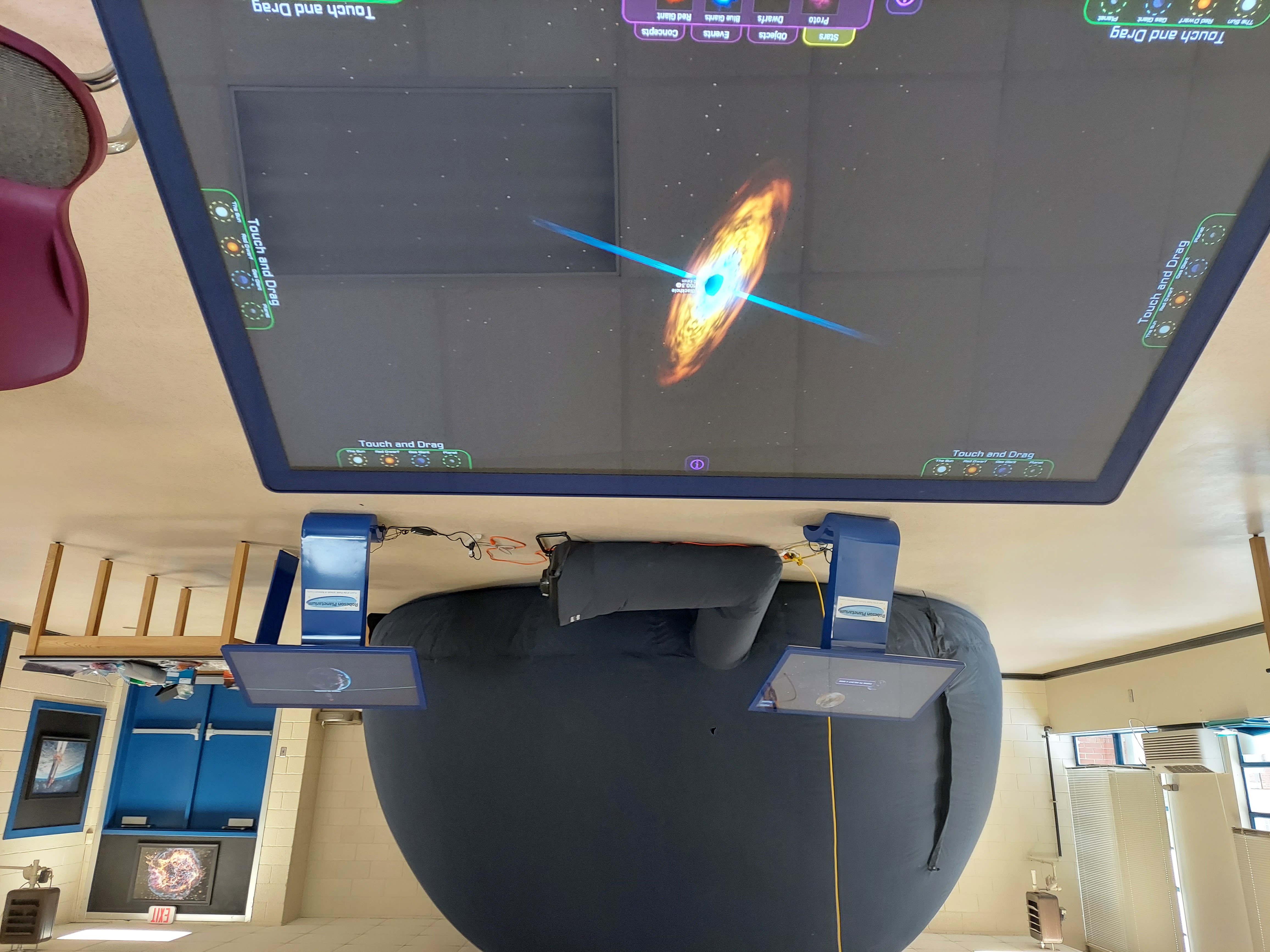 Perseverance dangling from it's cables, about 6 feet above Mars! Image downloaded 2/19/21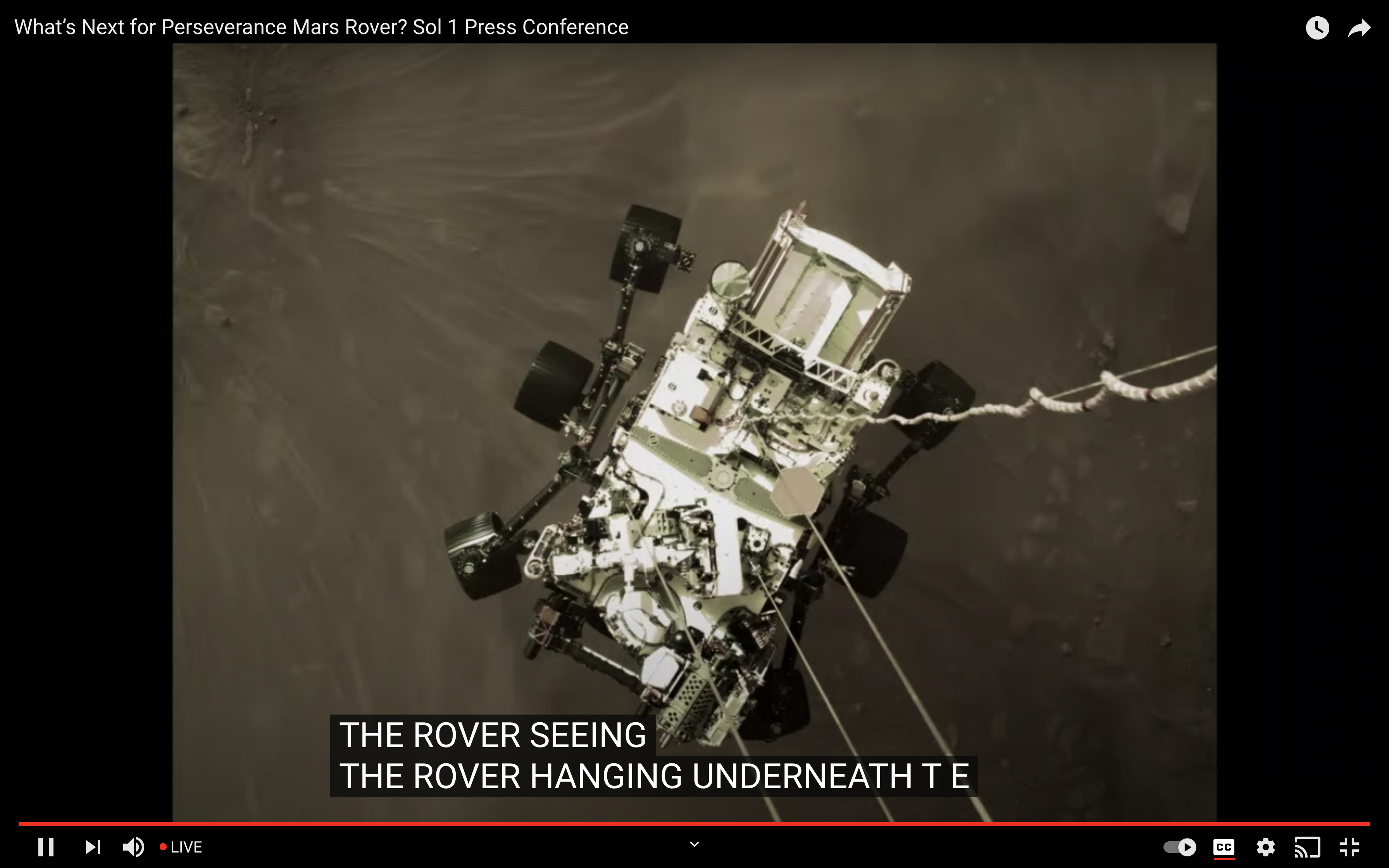 Perseverance looking out from it's left front hazard cam, toward the delta and rim on Jezero crater. Image downloaded 2/19/21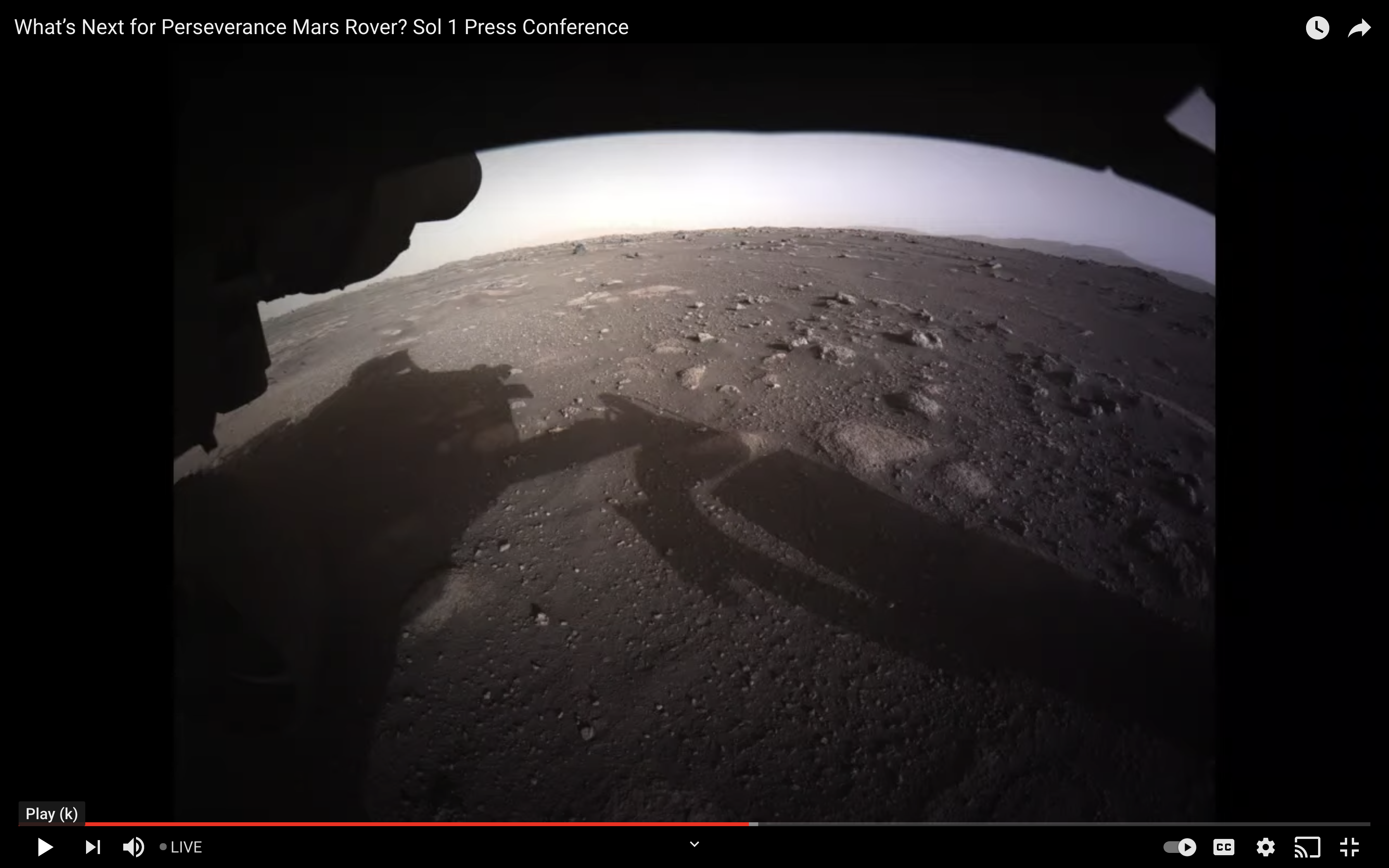 Perseverance parachute and landing system, as seen from another Martian spacecraft, the Mars Reconnaissance Orbiter. Image downloaded 2/19/21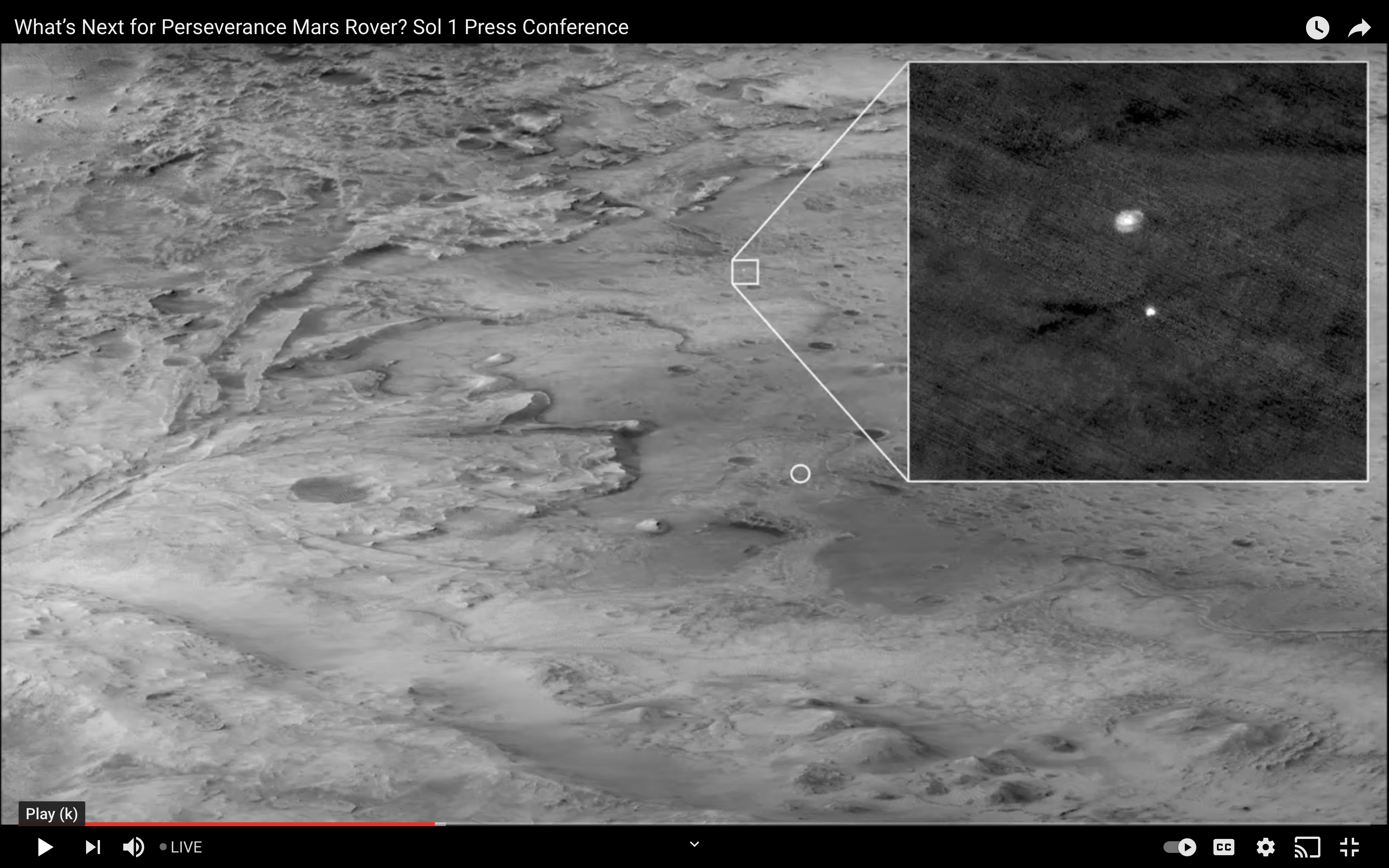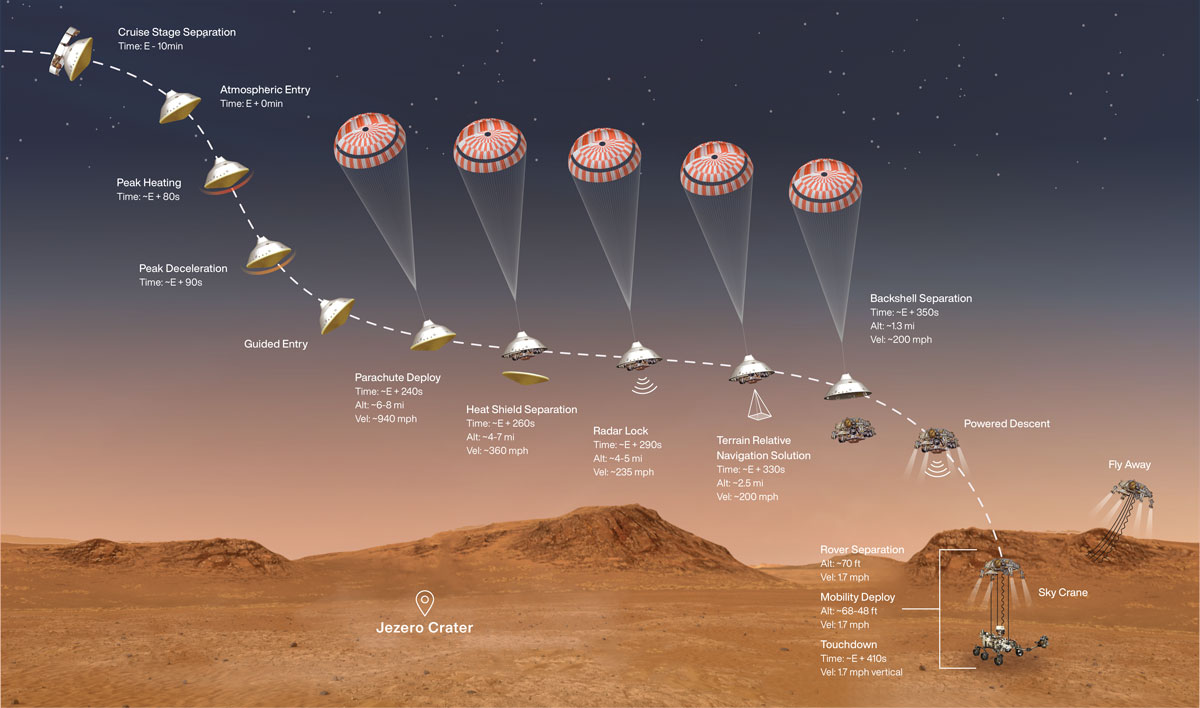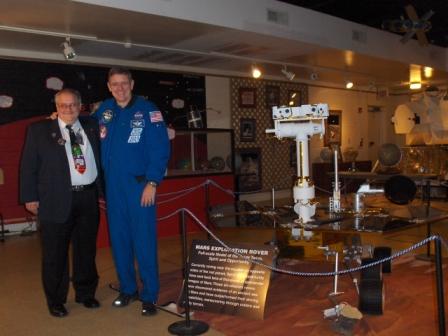 -from L to R, Ken Brandt, Bill McArthur (astronaut from Robeson County), and JPL's Marvin full-scale Mars rover.
I have been busy during the pandemic. More than 500 virtual and in-person programs, presentations, and professional development activities have been done representing the Robeson Planetarium and the PSRC. Highlights include the presentation to more than 300 International Planetarium Society members, our hugely successful summer camp programs, attended live by over 800 students in June and July, and the over 7000 audience members reached during our virtual planetarium programs. In the Fall of 2021, over 1,000 students and teachers have come to the Robeson Planetarium.
Programs are available by emailing kenneth.brandt@robeson.k12.nc.us
Check out our grade-level appropriate activities and resources on our links to the left.
Mars rover Opportunity's last panorama:
Please note that our schedule is subject to change, as current events in space science dictate.
For school groups: 23 students and 2 adults can be comfortably seated indoors
For information email
Weather: here is a link for our own clear sky clock. See whether it'll be clear or cloudy here in SE NC.