EDIT MAIN
Robeson Planetarium

-Directed by Ken Brandt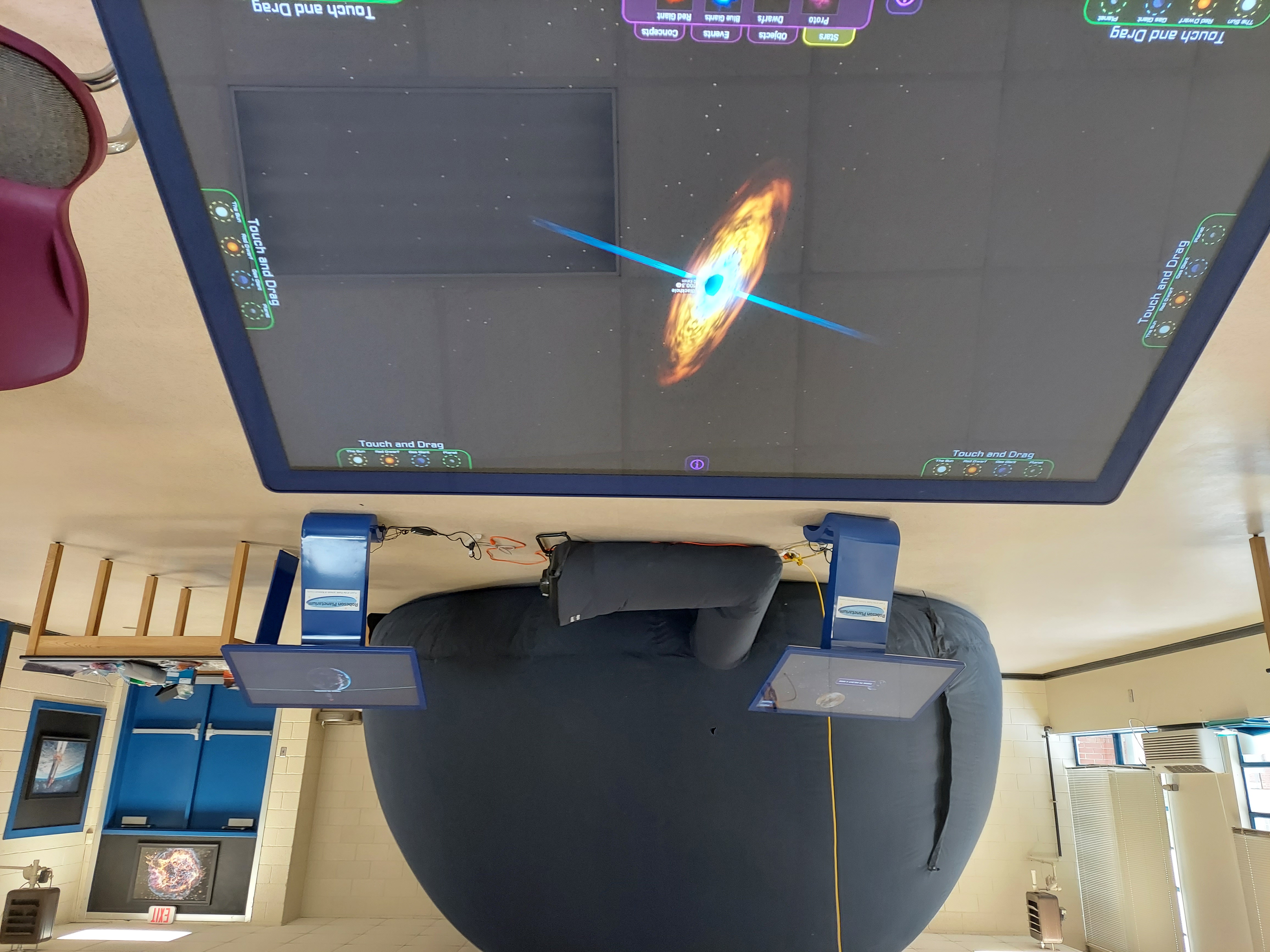 New exhibits in the Science Center, located at 100 Hargrave St., in the old cafeteria of the JC Hargrave Elementary School-now the Hargrave Central Office Complex.
Saturday, August 7th, the planetarium will be open for programs at Noon and 2 pm. The program: Exoplanets and Meteors. NASA swag and stickers will be given out. Admission is free. To register, please go to:
Noon- https://www.eventbrite.com/e/exoplanets-and-meteor...
2 PM- https://www.eventbrite.com/e/exoplanets-and-meteor...
*Please note that attendance is capped at 15 people per program. Current policy of the Public Schools of Robeson County requires social distancing, and face masks must be worn by all hands while inside the planetarium and science center. Contact tracing information will be gathered.
Below, Summer Camp Visitors enjoying the exhibits in the Science Center: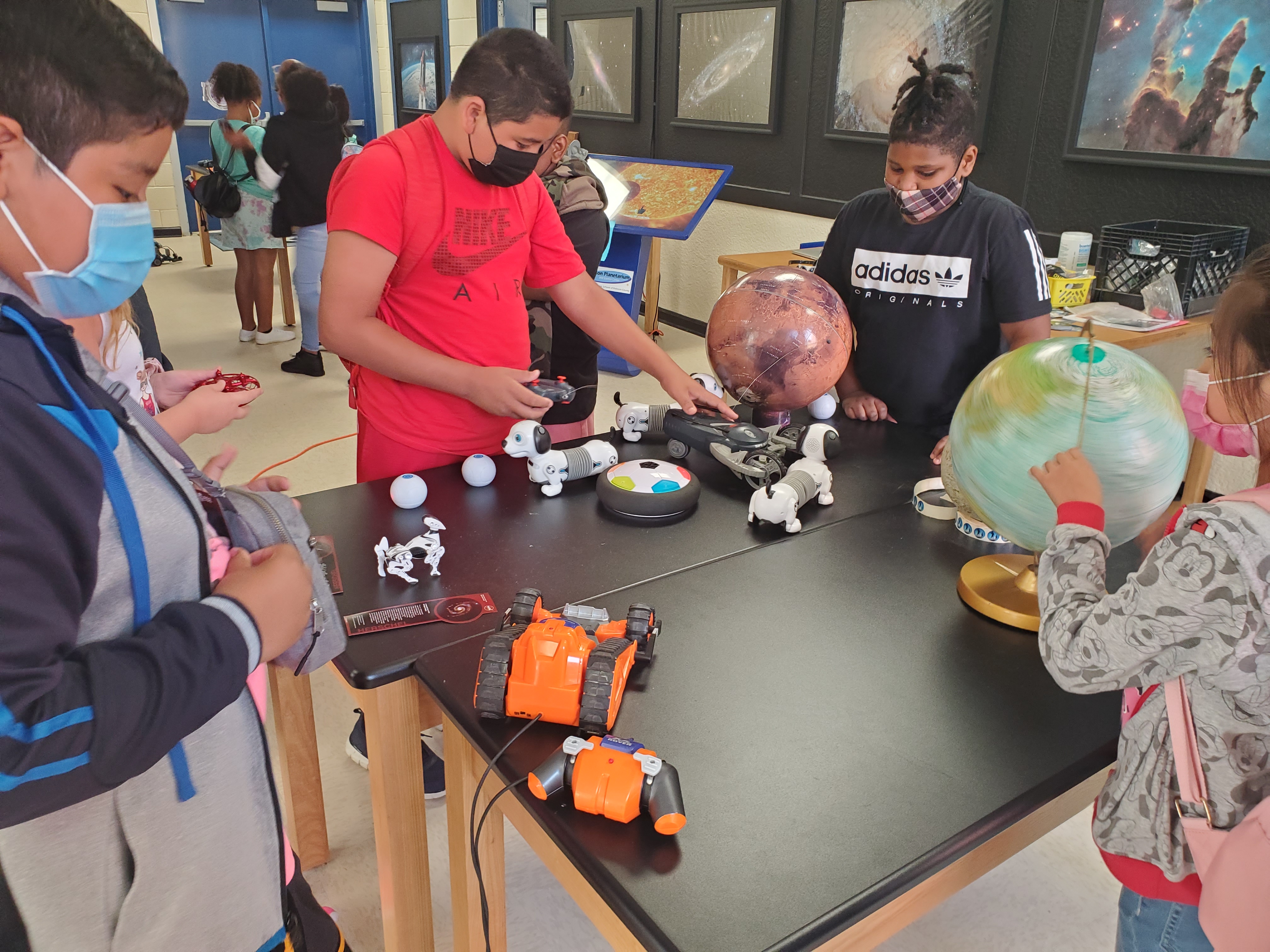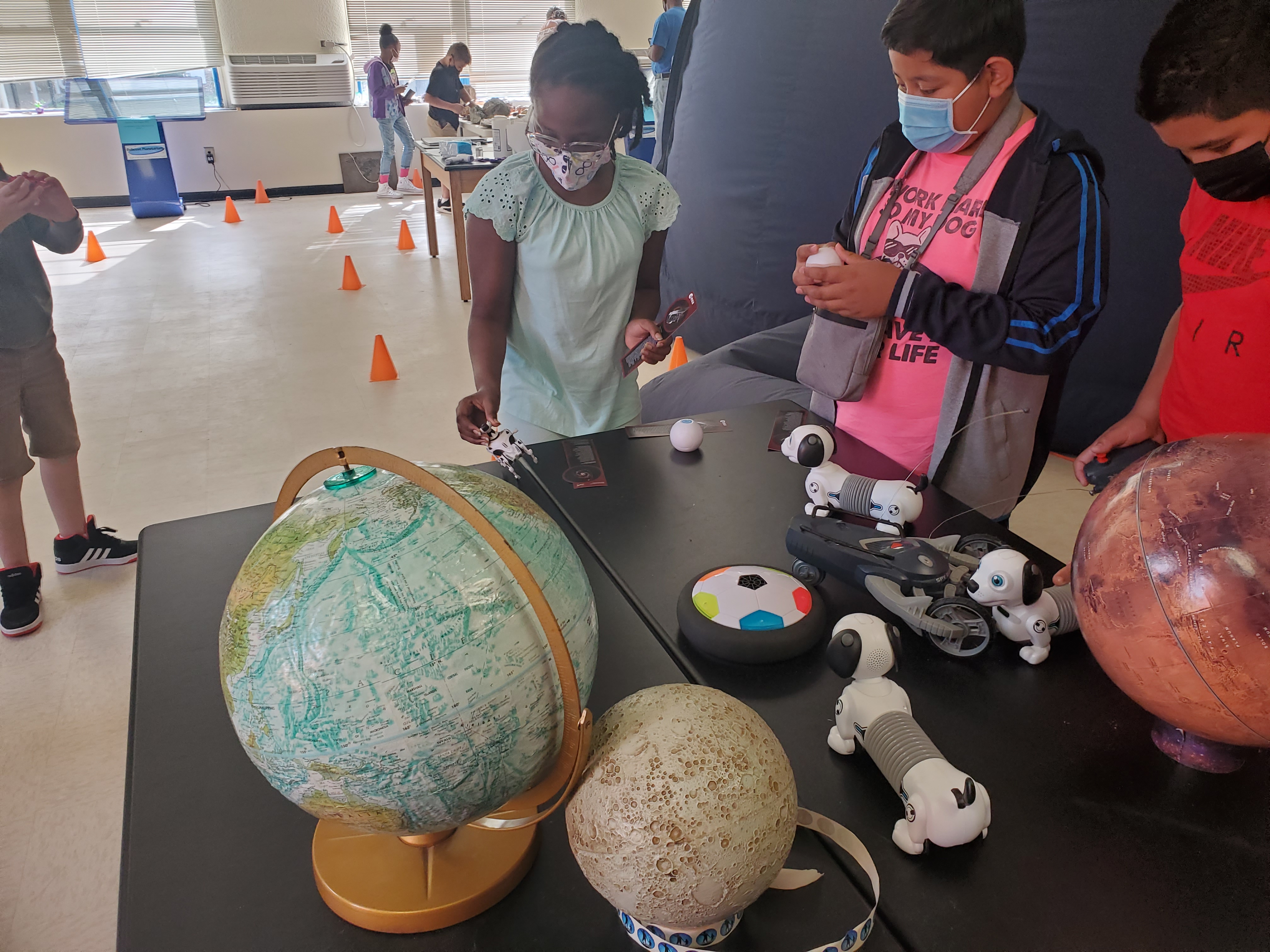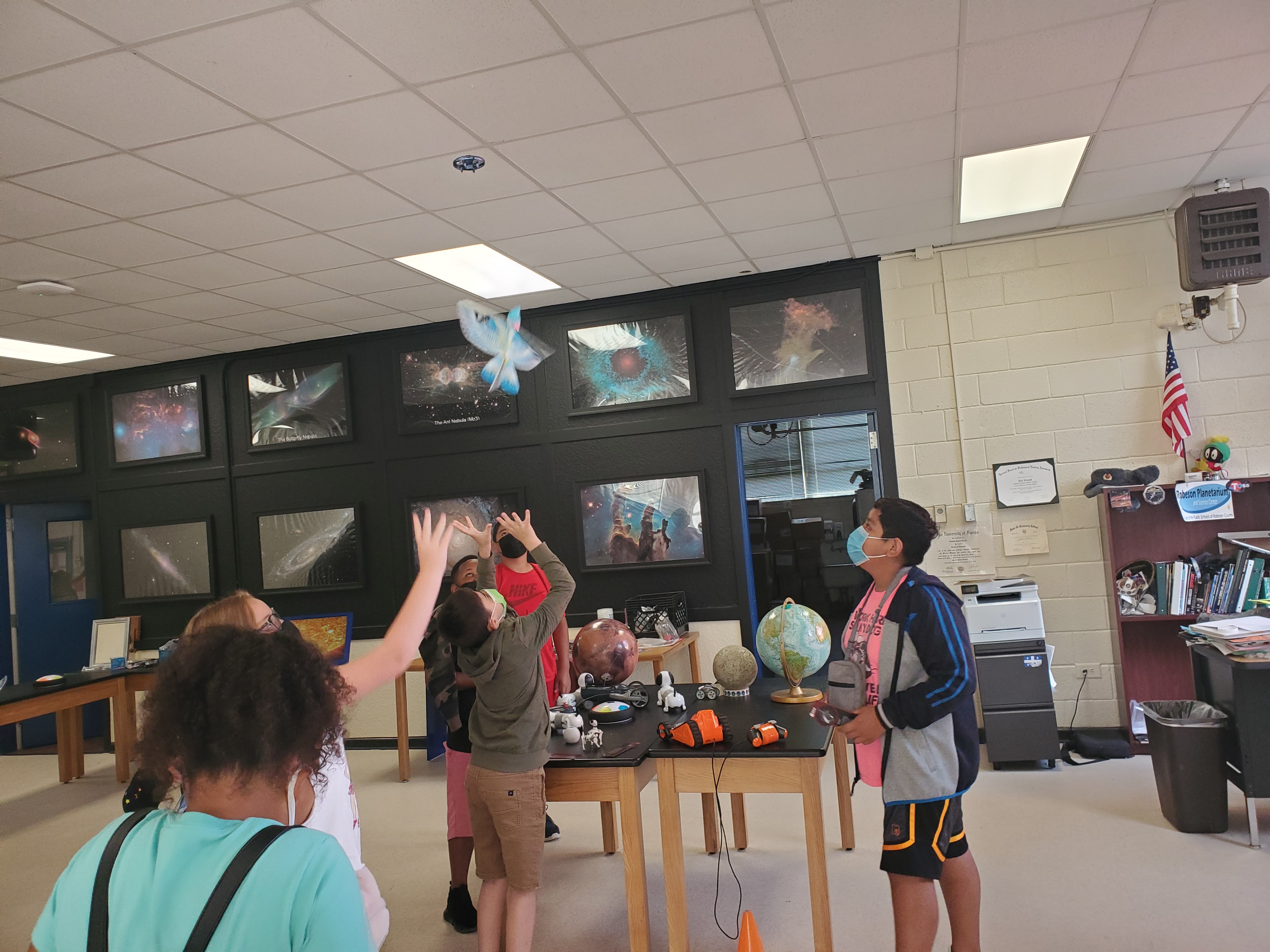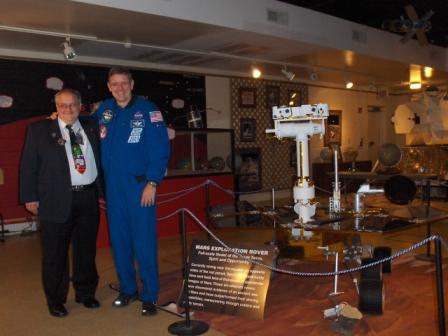 -from L to R, Ken Brandt, Bill McArthur (astronaut from Robeson County), and JPL's Marvin full-scale Mars rover.
Our current run of Fourth grade virtual programs features the rover Perseverance, currently roving Mars. These programs happen daily, at various times Monday-Friday, and concluded May 10th.
I have been busy during the pandemic. More than 500 virtual programs, presentations, and professional development activities have been done representing the Robeson Planetarium and the PSRC. Highlights include the presentation to more than 300 International Planetarium Society members, and the over 5400 audience members reached during our virtual planetarium programs.
Current plans are to do live, face-to-face programs one classroom per visit starting the 2021-22 school year.
Private programs are available by emailing kenneth.brandt@robeson.k12.nc.us
Check out our grade-level appropriate activities and resources on our links to the left.
Mars rover Opportunity's last panorama: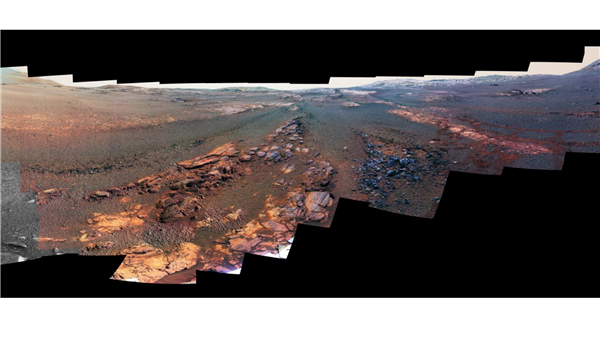 Please note that our schedule is subject to change, as current events in space science dictate.
For school groups: 18 students and 2 adults can be comfortably seated indoors
For information email
Clear Sky Clock
Weather: here is a link for our own clear sky clock. See whether it'll be clear or cloudy here in SE NC.