ROBESON PLANETARIUM and Science Center
ROBESON PLANETARIUM and Science Center

Superintendent Dr. Freddie Williamson
Director Ken Brandt
Saturday, Feb 11th, the planetarium is offering free public programs all about Mars exploration, and the latest discoveries on Mars. Showtimes are 11 am, and 1 pm.
Reservations are required, and can be made by contacting Joy Ivey, at 910-671-6000, x3381.
Fine tuning visits to the planetarium: insider hints-
Write down student questions on 3x5 cards, or something like that. This way, I can answer student questions anonymously for those who are shy.
Survey link is here: planetarium post-visit survey for students
Please fill out the survey. One lucky winner will receive a MOJO Jojo pop collectable toy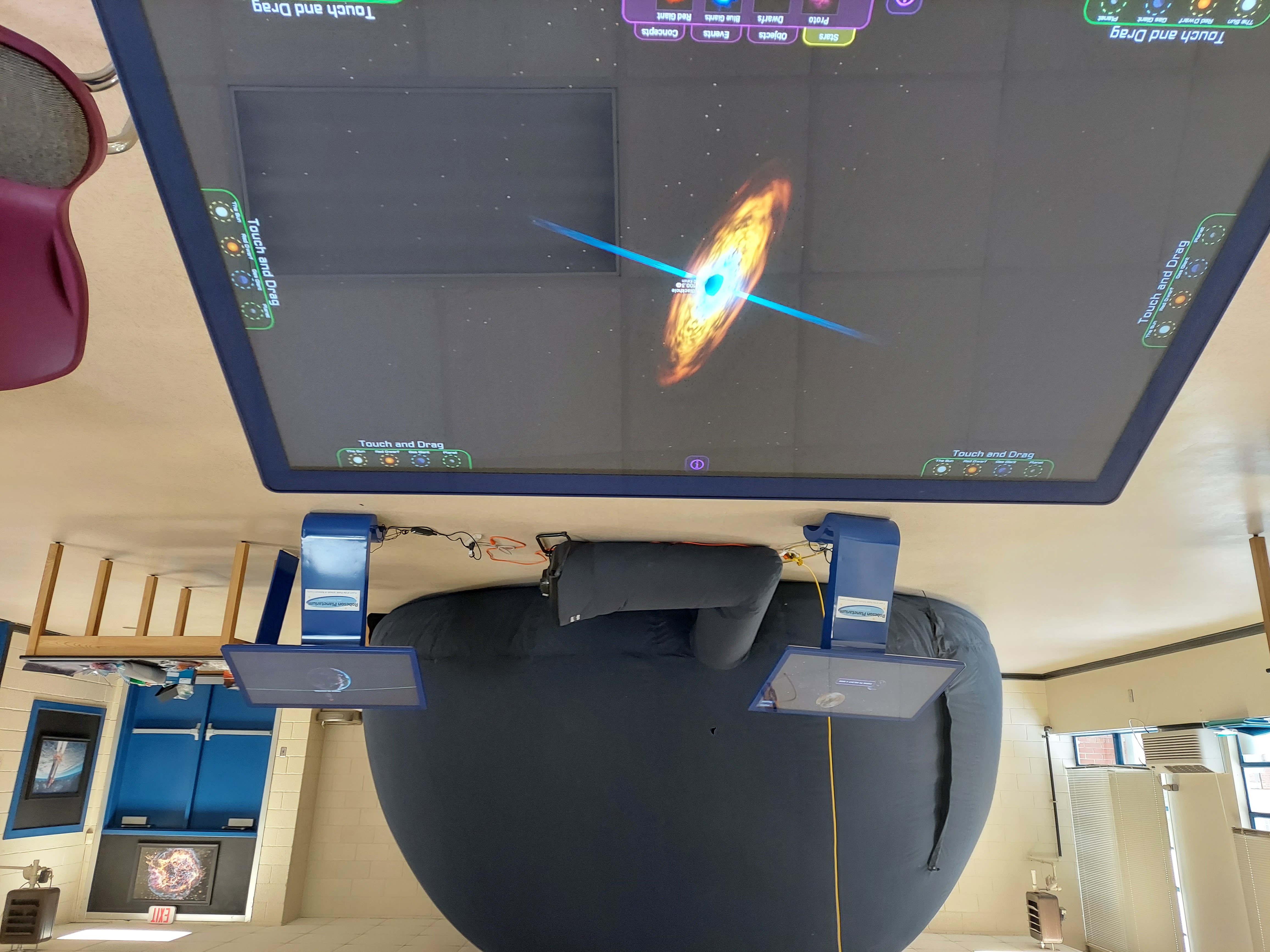 One of 5 interactive kiosks in the science center
These minerals are identified by their Fluorescence: In regular daylight the look drab and off-white.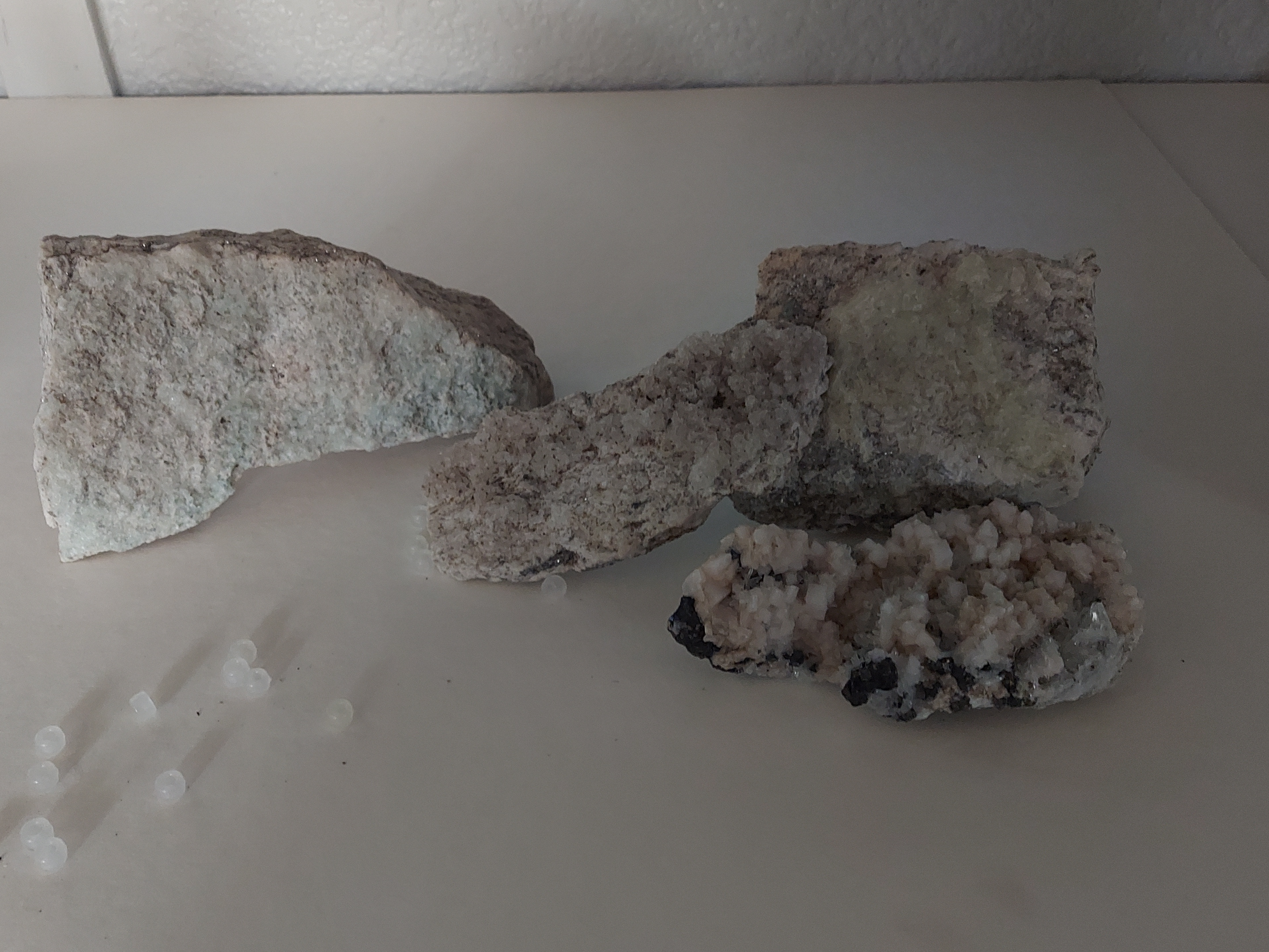 The same minerals under SW UV light (~260 nm.) The bright green is a NC mineral, Hyalite Opal
Please ask to see this exhibit if you are interested.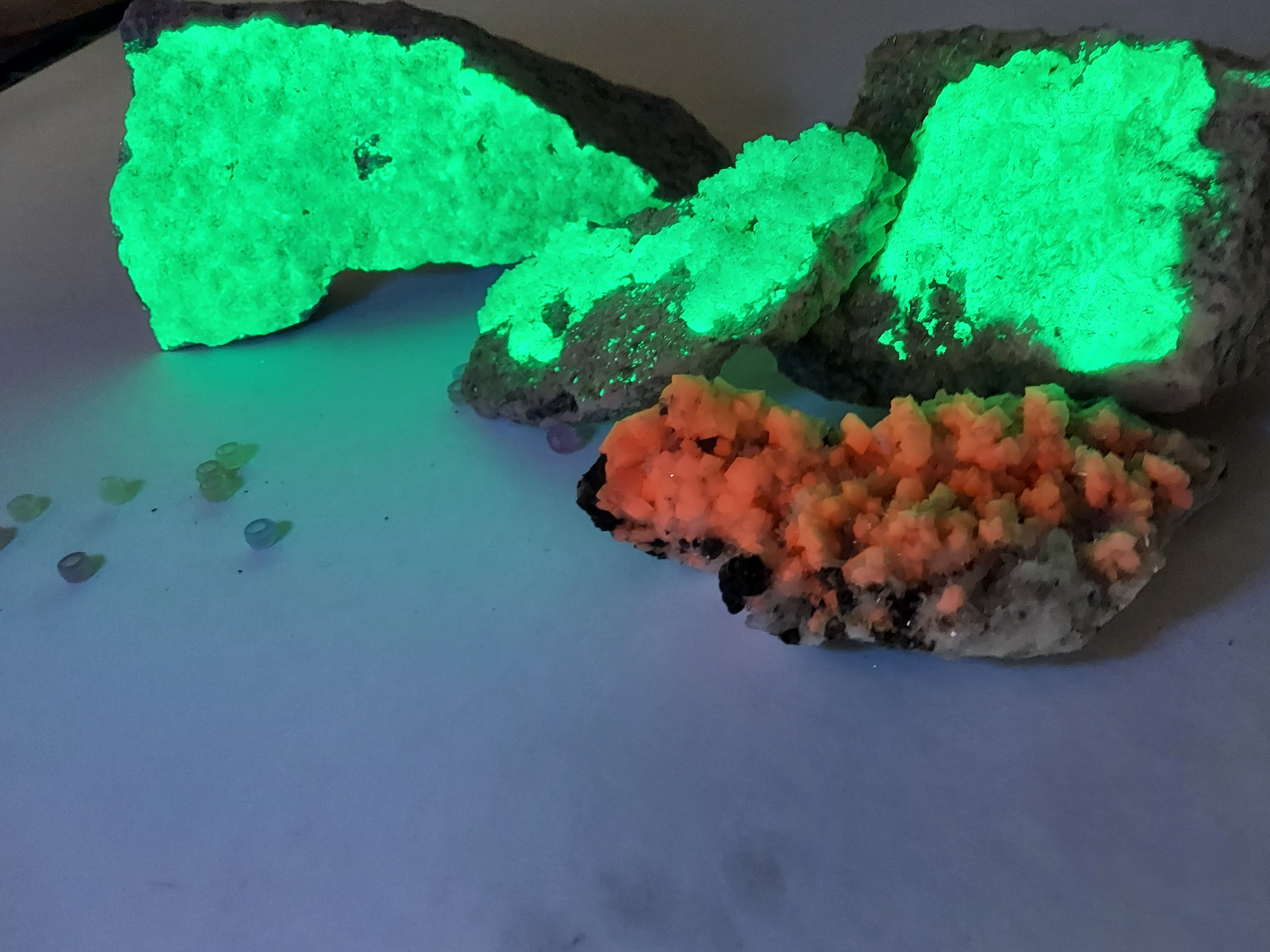 Piano in a science center? Note the tuning forks nearby. Pitch and volume are 2 important components of wave form motion.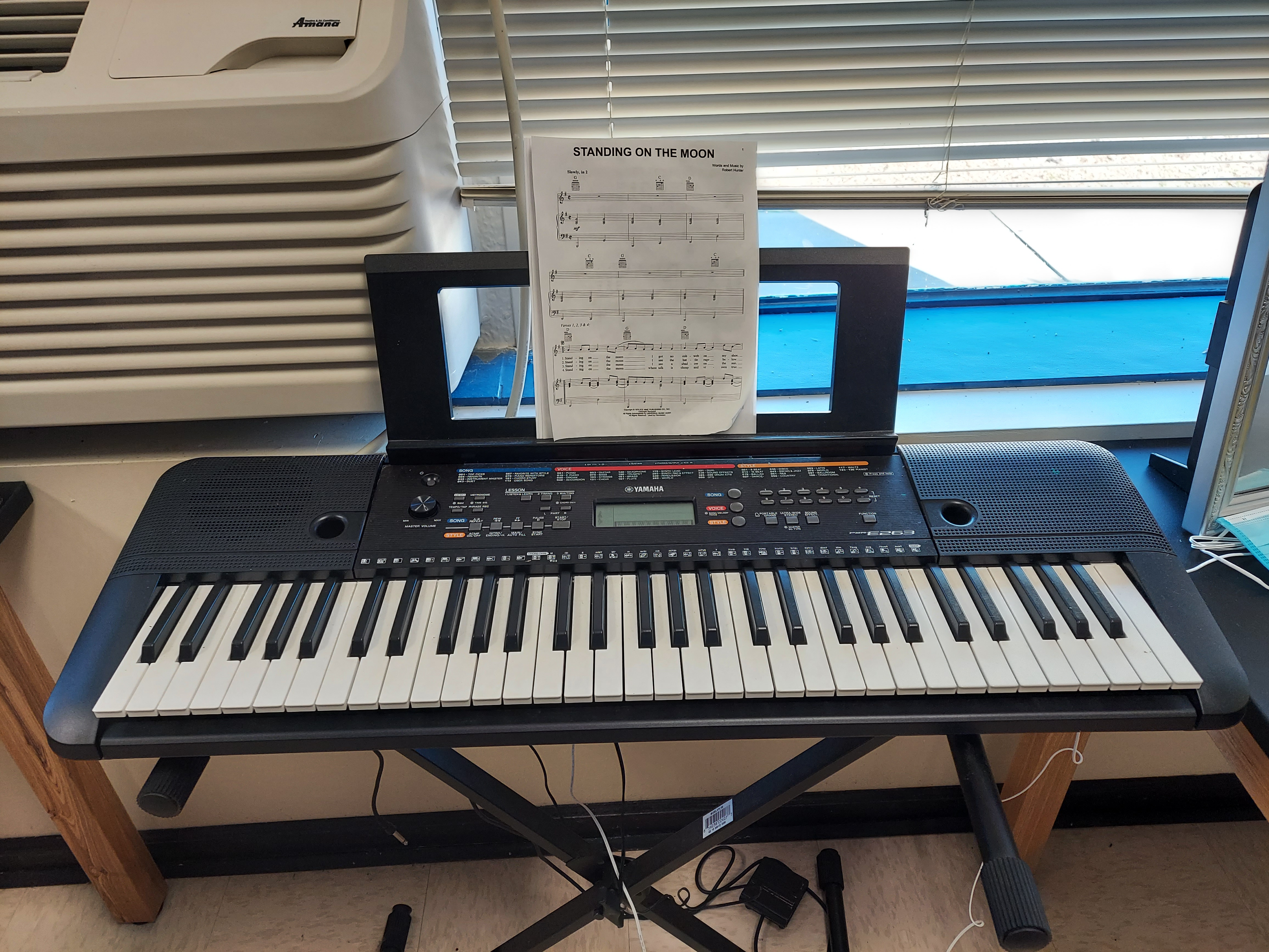 Key board. Match the pitch activity.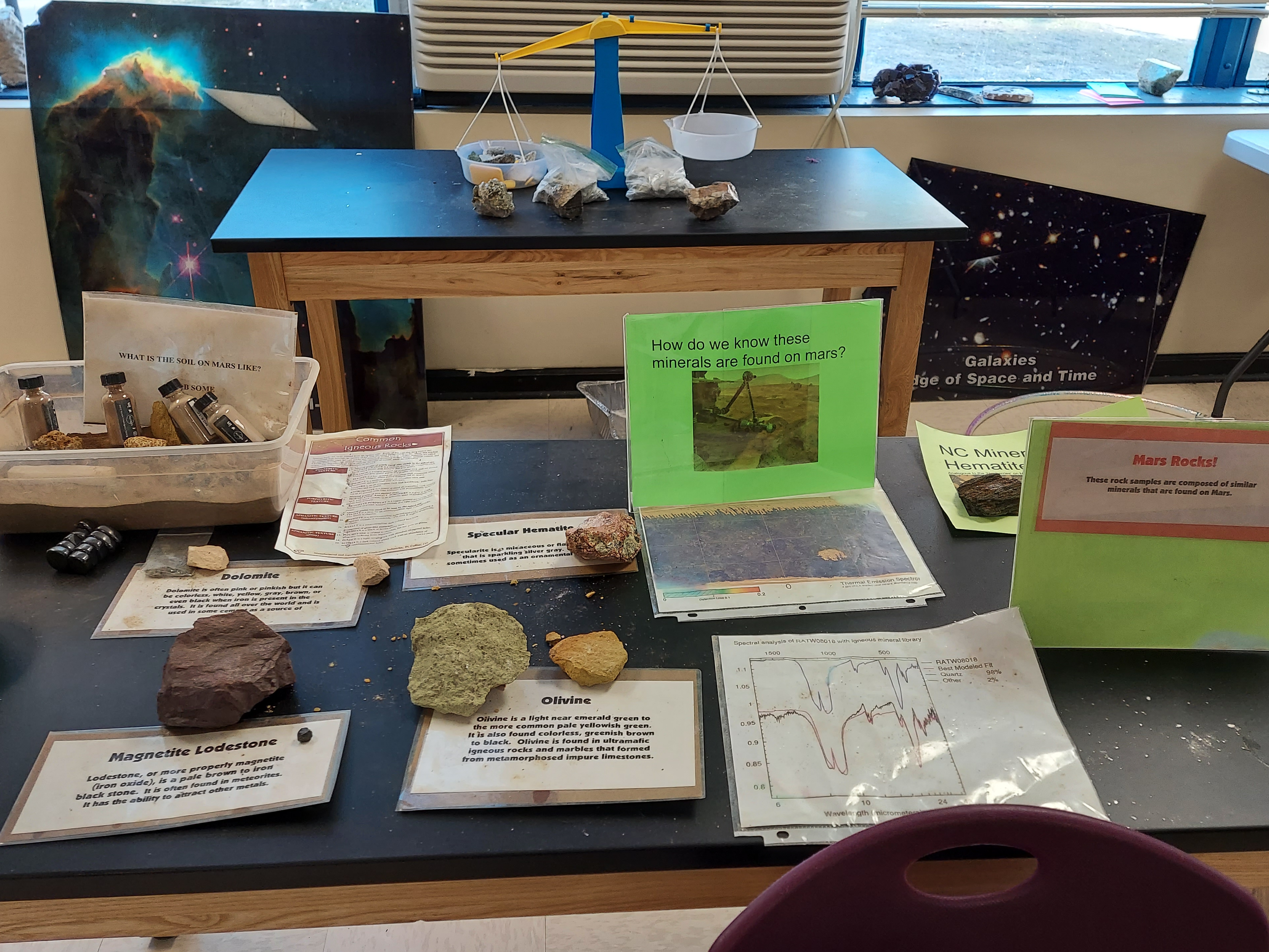 Martian Minerals found on Earth. How do we know that they're also found on Mars?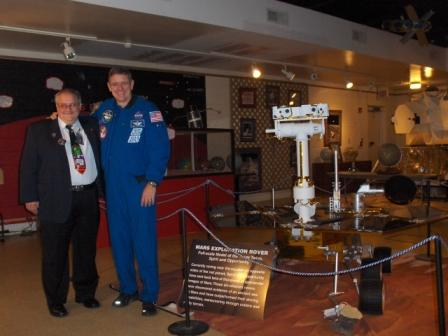 Virtual Programs are available by emailing kenneth.brandt@robeson.k12.nc.us
The Robeson Planetarium is offering free, virtual planetarium programs to anyone affected by the recent violence in Uvalde, TX., or anywhere else. Just email kenneth.brandt@robeson.k12.nc.us with the request. Please include ages served, and number you expect will attend, as well as some dates/times. If you have a topic to be covered during the program (for example, Mars exploration) please let me know.
Virtual program requirements:
1. Each student must have their own device. Displaying on a smart board in front of the whole class is problematic at best, as the students in the rear of the room will have trouble seeing the images-especially the night sky.
2. Have each student prepare at least one question about space exploration, astronomy, or any science subject that is in some way related to what we're doing.
If both of these conditions are untenable, please reconsider your request. I will disconnect any connection to a smartboard display.
3. Recommended number/visit: 2 classes/virtual session. 30-40 students (can be more or less).
Check out our grade-level appropriate activities and resources on our links to the left.
Please note that our schedule is subject to change, as current events in space science dictate.
For school groups: 28 students and 2 adults can be comfortably seated indoors.
For information email
Weather: here is a link for our own clear sky clock. See whether it'll be clear or cloudy here in SE NC.