EDIT MAIN
Robeson Planetarium

-Directed by Ken Brandt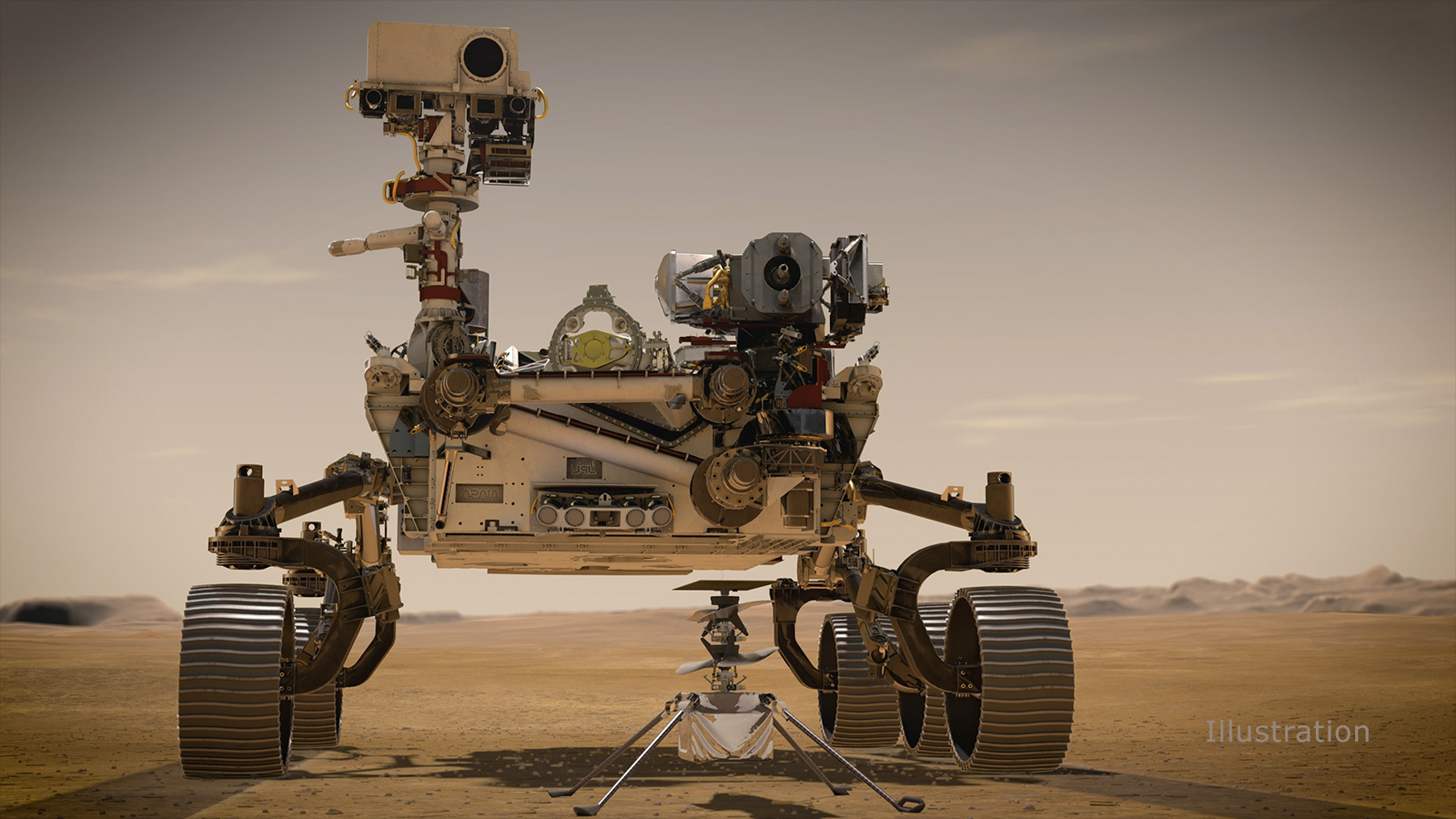 Special event: Ingenuity rises Over Mars!
Monday, April 12, NASA plans the first flight of the Ingenuity Helicopter. Join us at 8 PM for a special program about the rover that put Ingenuity on Mars, Perseverance. We'll also feature any updates on the progress of Ingenuity. Register on eventbrite for this free event:
https://www.eventbrite.com/e/ingenuity-rises-above-mars-tickets-149784997961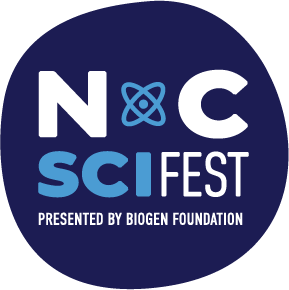 For this year's star party in April, we are teaming up with the Morehead Planetarium to do a virtual event. For more information, and to register, go https://ncsciencefestival.org/events/unc-science-w...
The second grade program is a Native American Legend called Spring Defeats Winter. This program was produced for small planetariums by NASA.
Some additional resources for this story can be found here: https://www.lpi.usra.edu/education/skytellers/seas...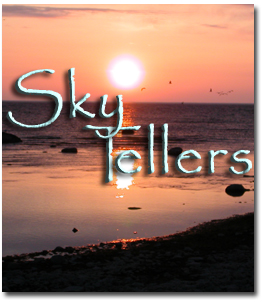 Summer Program Schedule
Dates Program
June 15–August 15
Tuesdays: Perseverance Updates on Mars
Wednesdays: Solar System Exploration
Thursdays: Fragile Planet
All programs are located virtually, on Zoom. Meeting ID 460-184-4271, pw 166884
Call 671 6000, x3381 to make reservations please. Show times: 10 am and 2 pm
Perseverance dangling from it's cables, about 6 feet above Mars! Image downloaded 2/19/21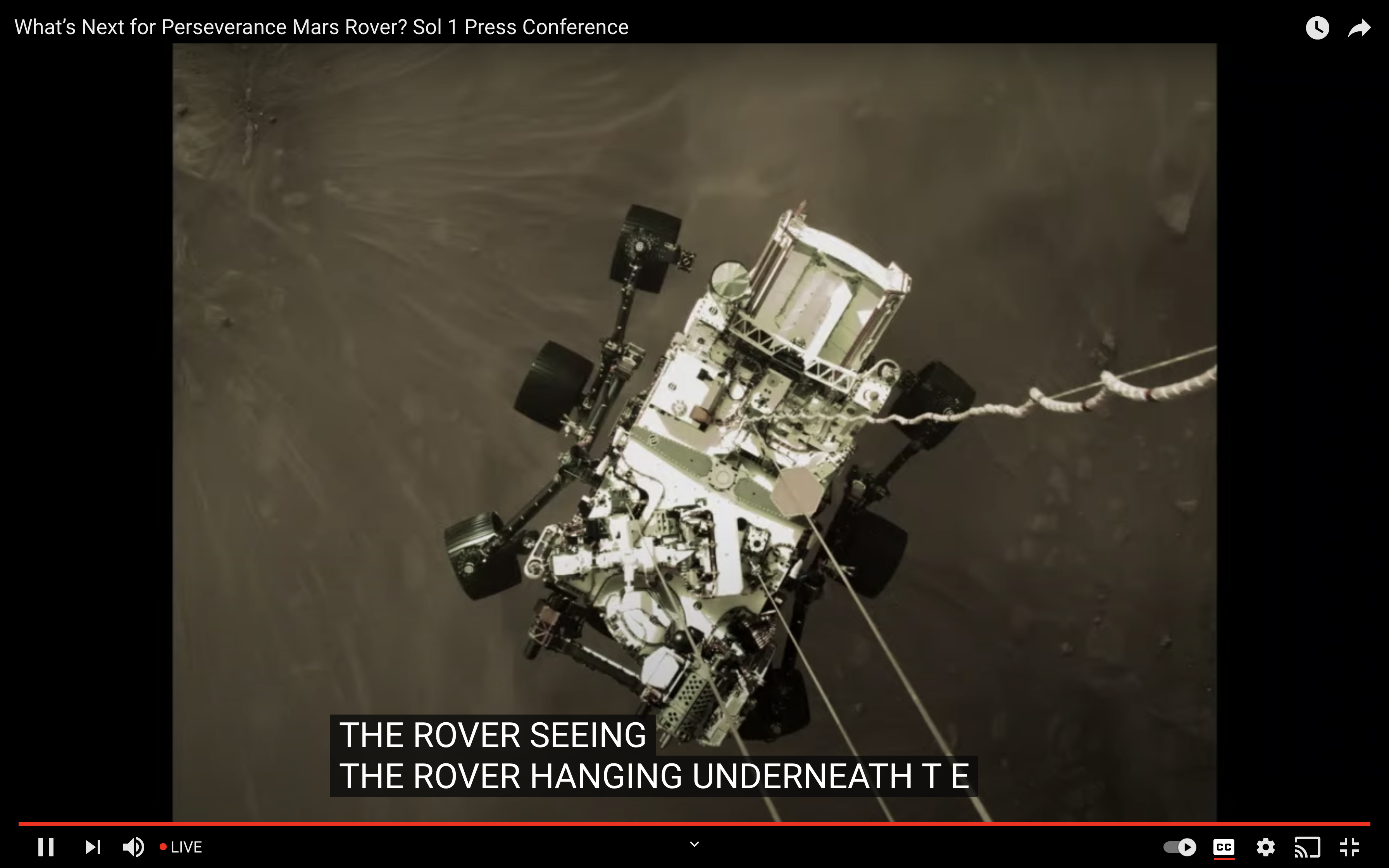 Perseverance looking out from it's left front hazard cam, toward the delta and rim on Jezero crater. Image downloaded 219/21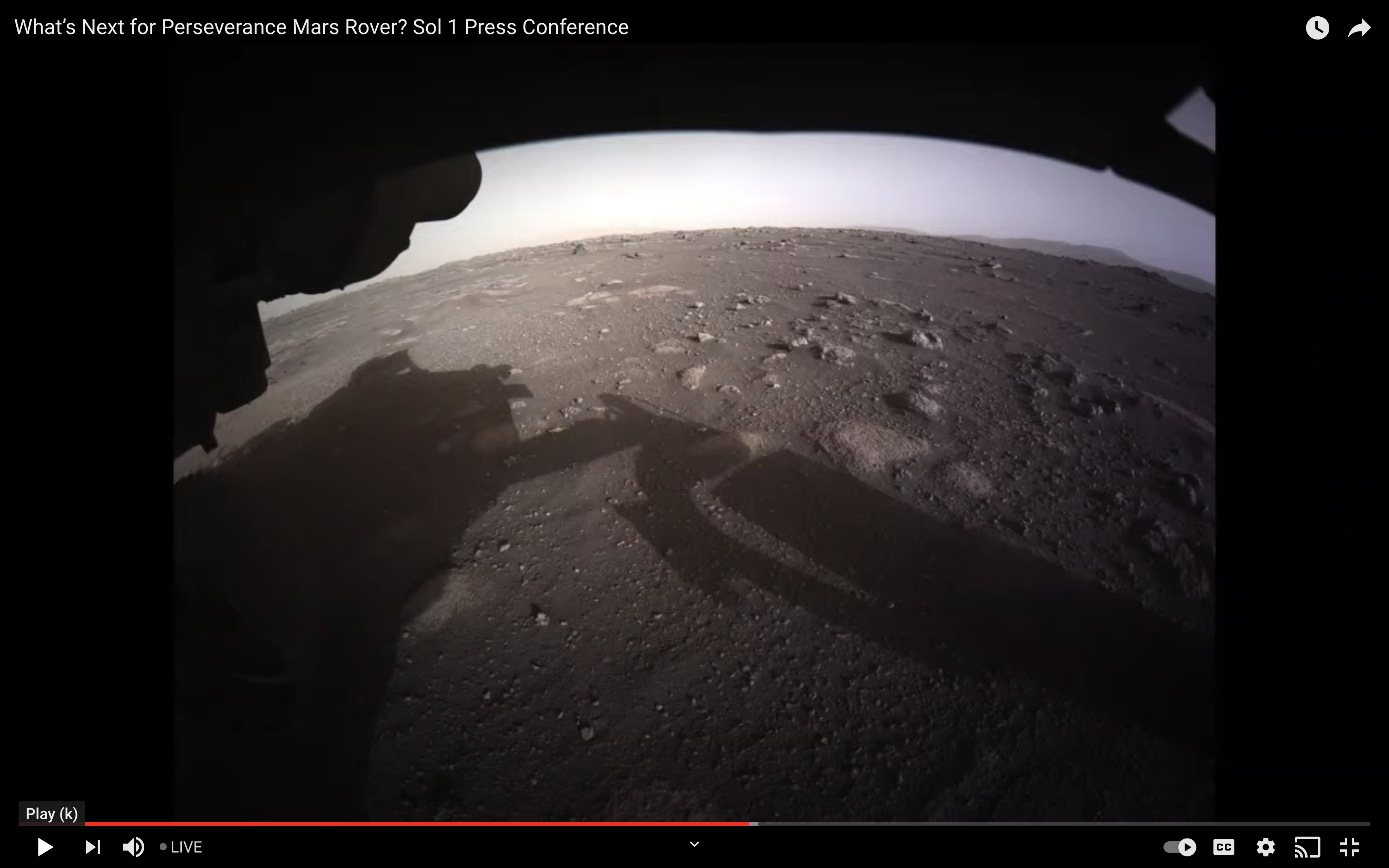 Perseverance parachute and landing system, as seen from another Martian spacecraft, the Mars Reconnaissance Orbiter. Image downloaded 2/19/21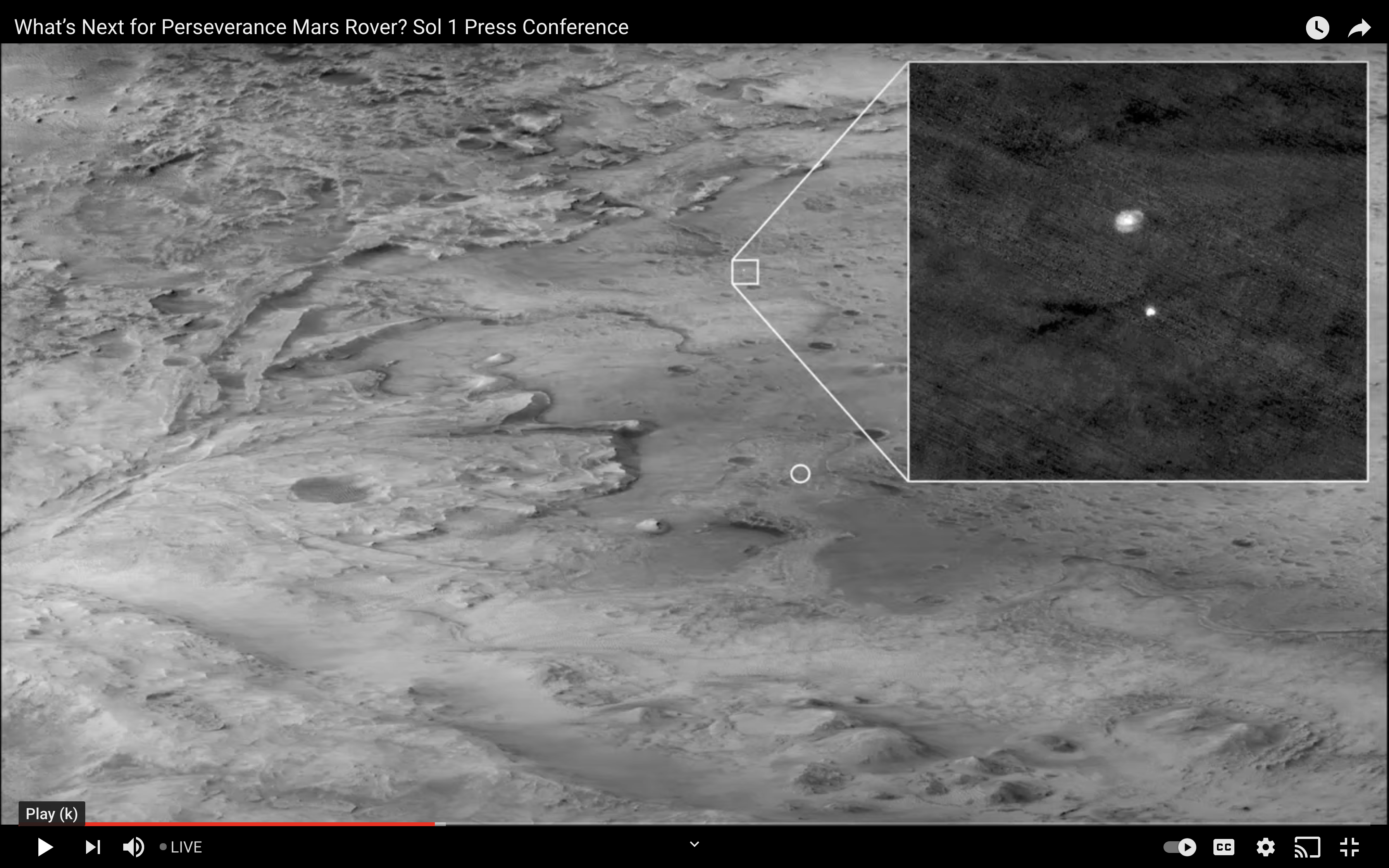 Chief scientist for the rover's surface operations. Check out the cool map over her right shoulder!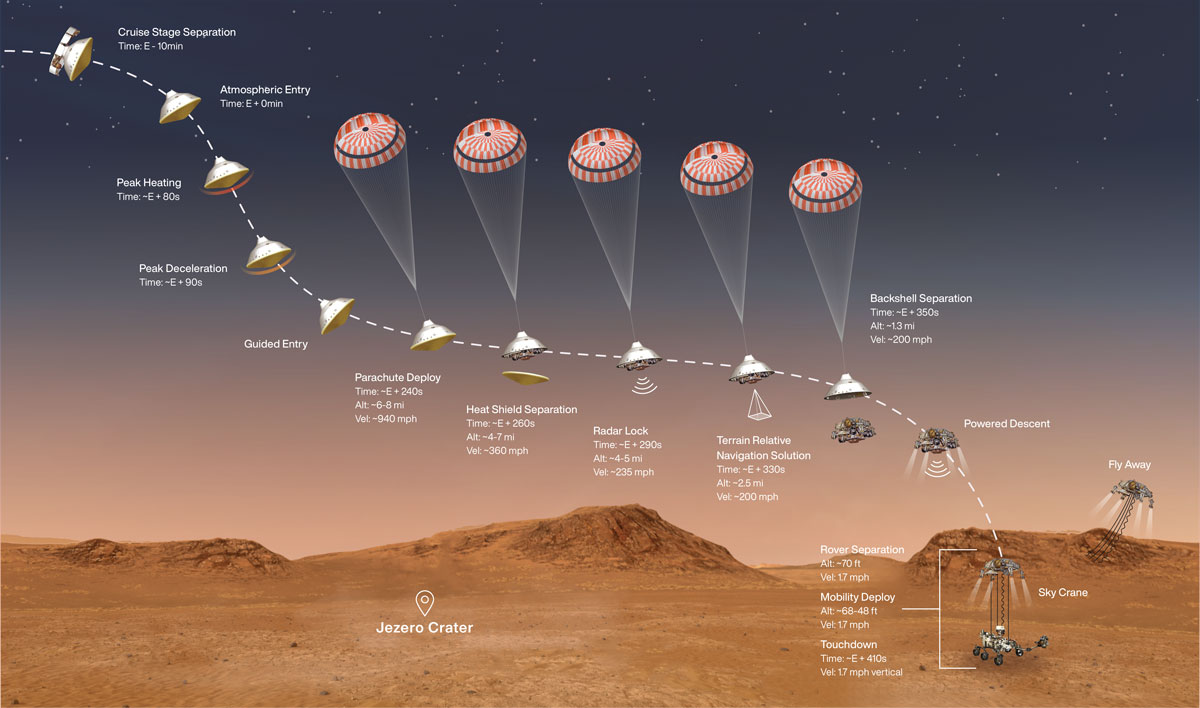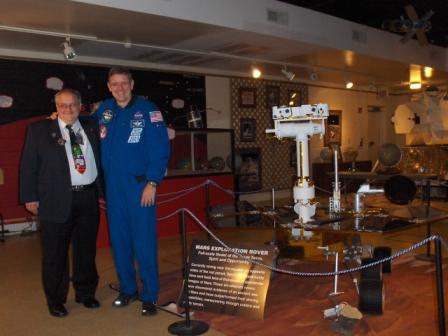 -from L to R, Ken Brandt, Bill McArthur (astronaut from Robeson County), and JPL's Marvin full-scale Mars rover.
Our current run of Fourth grade virtual programs featured the rover Perseverance, currently en route to Mars. These programs happened daily, at various times Monday-Friday, and concluded December 10th.
I have been busy during the pandemic. More than 500 virtual programs, presentations, and professional development activities have been done representing the Robeson Planetarium and the PSRC. Highlights include the presentation to more than 300 International Planetarium Society members, and the over 5400 audience members reached during our virtual planetarium programs.
Current plans are to do virtual planetarium programs for our 3rd, 4th, 5th, 6th graders while we are virtually learning in plan B, and phasing back into full face-to-face.
Private programs are available by emailing kenneth.brandt@robeson.k12.nc.us
Check out our grade-level appropriate activities and resources on our links to the left.
All live programs for schools and the public are postponed until further notice due to the current executive order from Gov. Cooper to help prevent the spread of contagion.
The Rising Phoenix's page is here: http://www.robesonrisingphoenix.org/
Mars rover Opportunity's last panorama: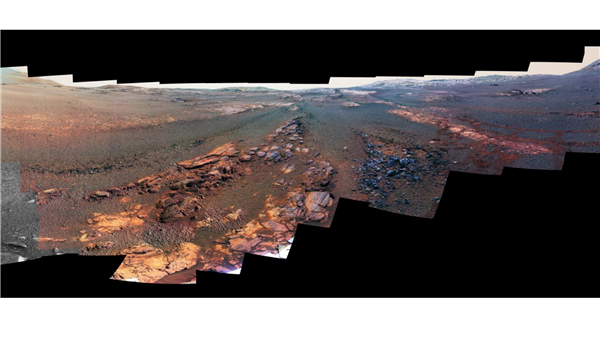 Please note that our schedule is subject to change, as current events in space science dictate.
For school groups: 20 students and 2 adults can be comfortably seated indoors
For information email
Clear Sky Clock
Weather: here is a link for our own clear sky clock. See whether it'll be clear or cloudy here in SE NC.