The Public Schools of Robeson County Appreciates the Maintenance Department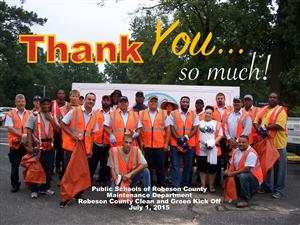 The Maintenance Department participated in the Robeson County Clean and Green Kick Off . Way to go!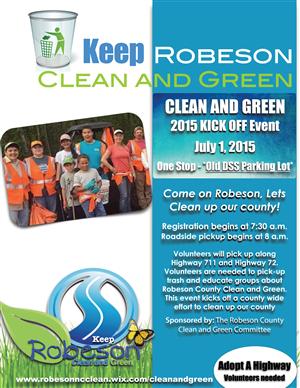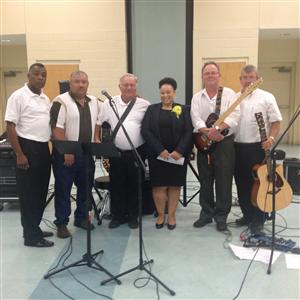 The Maintenance Band performs for Administrators at the Annual AEOP banquet.
Pictured Left to Right: Daniel Whittington (HVAC), Ronnie Revels (Alarms), Earney Hammonds (Maintenance Director), Miss Shanita, David McQueen (Electrical), Tim Bass (Cafeteria/Equipment Maintenance)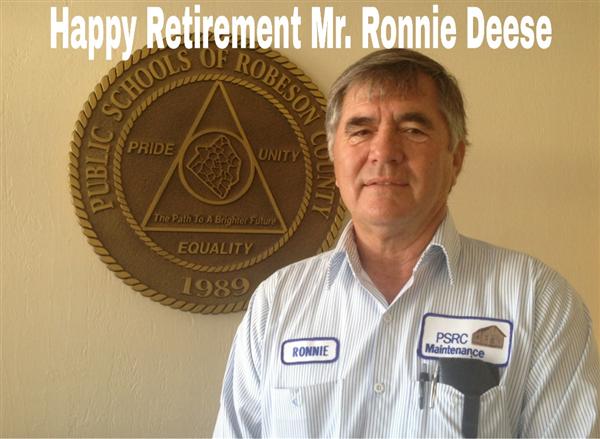 Mr. Ronnie Deese (Electrical & Safety Supervisor) retires December 31, 2014.
He and his wife enjoyed family, food, and lots of fellowship on December 17, 2014. Mr. Ronnie was recognized at the Maintenance Lunch. Thank you for your years of service to the Public Schools of Robeson County.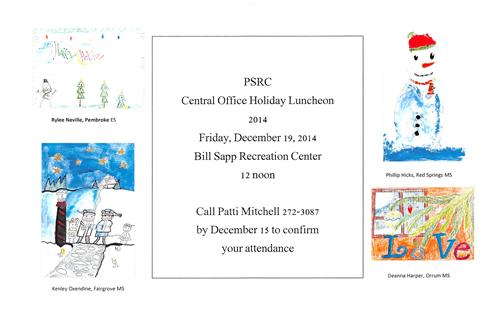 Central Office Holiday Luncheon
Special entertainment provided by Maintenance Department. What a treat!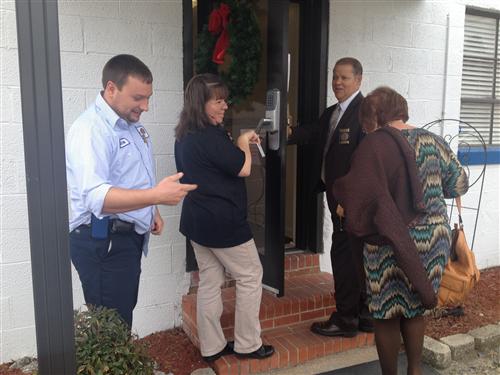 The maintenance department plays a vital role in safety
Ms. Kimberly Oxendine (Plant Operations) and Mr. Jason Bullard (Locksmith & Carpenter II) were doing a little troubleshooting with the new key card system. (They figured everything out...right on time!)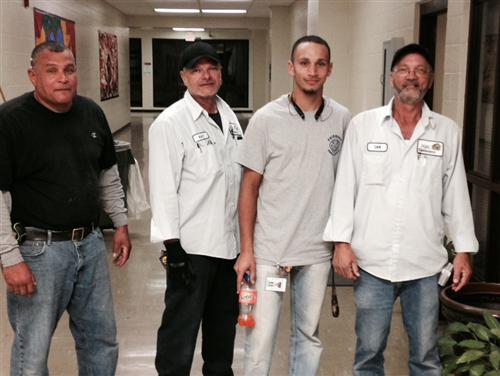 Many of our temporary employees become full-time employees in the Public Schools of Robeson County as positions become available.
Brian Locklear heads to Magnolia as custodian, Austin Hunt goes to Purnell Swett as custodian, and Aaron Hunt remains with us (in maintenance) as a glass technician.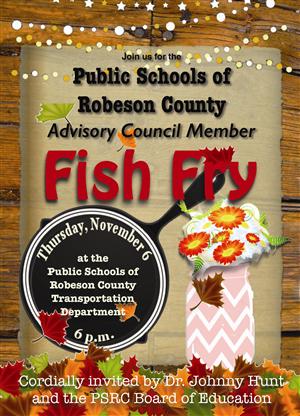 Mr. Billy R. Locklear (Machine Operator & Welder II) was on the planning committee for the 2014 Advisory Council Fish Fry.
It was a huge success! As always, the community enjoyed the food and fellowship. A very special thank you goes to the members of the maintenance department (current and retired) who helped with this event. Those individuals are Billy Locklear, Ronnie Revels, Timothy Locklear, Adrian Freeman, John Walker, Wayne Davis, Mike Locklear, Coleman Oxendine, Rochade Davis, Eddie Reid, Roy Sinclair, Terry Evans, Jamie Oxendine, Marlon Monroe, and William Lovett Jr.. We acknowledge your hard word.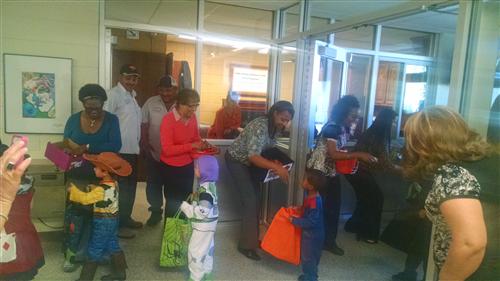 Mr. Timothy Locklear (Alarms & PA Technician) and Mr. Ronnie Revels (Alarms & PA Supervisor) help pass out candy to preschool children on Halloween.
MAINTENANCE...BUILDING LASTING FRIENDSHIPS