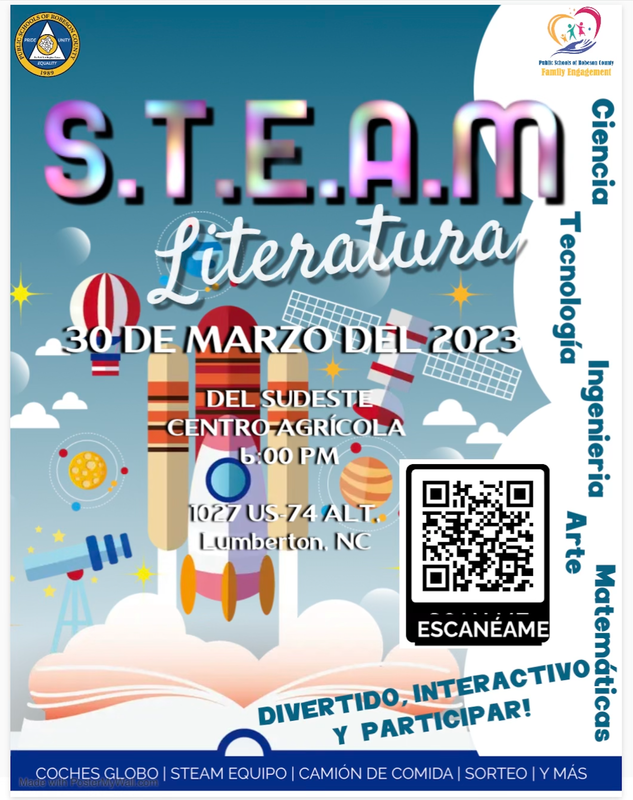 PSRC Family,
We have an awesome family night happening on March 30 full of STEAM (Science, Technology, Art and Mathematics) activities and giveaways. The PSRC Mobile STEAM Unit will be onsite that evening! Dinner will be provided.
During the event, families will learn about the connection between literacy and STEAM, about STEAM careers, and build their very own "balloon car."
Families will also receive take-home STEAM kits to encourage family engagement centered around reading and STEAM education.
If you are new to STEAM, you can read more about the basics of STEAM education here.
WHEN: March 30, 2023; from 6:00 p.m. - 8:00 p.m.
WHERE: Southeastern Agricultural Center, located at 1027 US-74 Alt, Lumberton, NC 28358
Please register to let us know you'll be there.
English: https://forms.gle/gxGr8VpGruhBxuct7
Espanol: https://forms.gle/NPRNdrzeESya6EYL6