LUMBERTON – The Public Schools of Robeson County's School Nutrition Services director will participate in a State Board of Education Planning and Work Session on Nov. 1 to discuss various nutrition programs and implementation in the district.
Among the programs to be discussed in a panel format are the expansion of the School Breakfast Program, Summer Nutrition Program and At-Risk After School Meal Program. PSRC School Nutrition Services Director Charlene Locklear will be in attendance to give feedback on the implementation in the district to various SBE members.
Dr. Lynn Harvey, Senior Director of the Office of School Nutrition and the Office of District Operations, commended Locklear on her work, stating she has done "an outstanding job of building these programs in PSRC."
"We are also going to address the issue of the Community Eligibility Provision and the importance of seeking Congressional Reauthorization in the CEP which will put this important provision within reach of other districts throughout the state," Harvey said in a statement.
Harvey said that Locklear's experience as a "seasoned School Nutrition Director who has effectively managed a Districtwide CEP program" could provide others with insight into those programs and "the importance of providing meals to all students at no cost."
Locklear said she is excited to share Robeson County's progress in the Community Eligibility Provision (CEP) / Summer Feeding Program with insight on how each program has helped the Breakfast/Lunch program expand throughout Robeson County for students.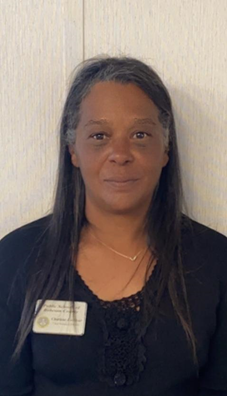 Locklear