MIGRANT EDUCATION PROGRAM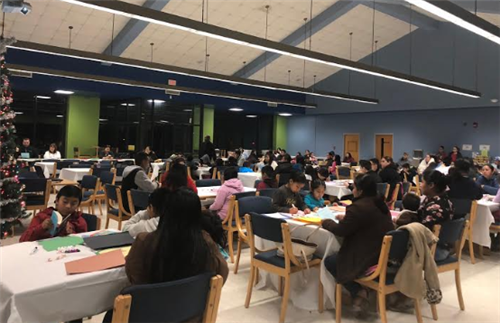 In the wake of Hania's death and Hurricane Florence the MEP Program provided a trauma-informed Parent Night that was attended by 160 people.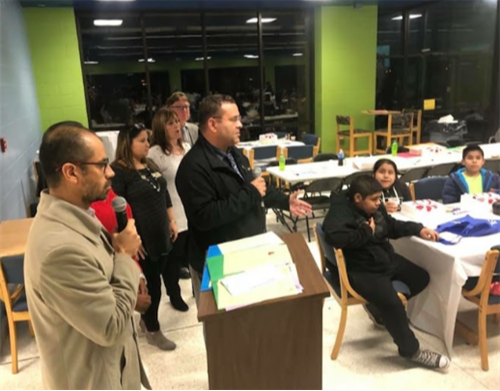 Det. Pete Locklear with the Lumberton Police Department shared heart felt safety tips
William Sellers with Eastpointe provided contact information and resources for those in need of behavioral health services. Ricki Bullard with PSRC's Behavioral Health Department also shared information about the services that are available through the district. Candice Buchanan, Youth Prevention Coordinator with the Rape Crisis Center shared safety tips for the whole family. And Jay Leggette, Disaster Case Manager with the Robeson County Disaster Recovery Committee (RCDRC) and Grasroots Community Health Coordinator with The Stimulus shared inspiring and uplifting words of healing and encouragment by briefly highlighting key points of the prayer that he rendered during Hania's homegoing service per the request of her mother. Luis Ortega an E.L. teacher at Red Springs Middle School and Red Springs High school provided translation services during each presentation.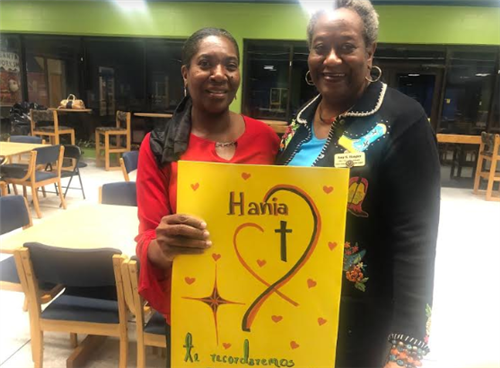 Although the subject matter was difficult the program was well received by parents, students, and staff that were in attendance.
All and all it was a much needed breath of fresh air that included an opportunity for students to draw a cards that were later presented to Hania's mother.
In addition to the presenters we would also like to express a very, very, very special thanks to the following people for helping to make this Parent Night successful and meaningful: Michelle Williams; Dr. Allan Chrisman; Bianca Goodwin; Brianna Davis; Angela McCormick; Dr. Shanita Wooten; Jennifer Freeman; Ms. Amy Haigler; Kim Adcox; Ellen Rogas; Georgiana Scrizu; Robeson County Community College and their support staff; Chick Filet; Zaxby's; and as always a very special thank you to all of the students, staff and parents who came out. See you at the next Parent Night!