CUSTODIANS: PART OF OUR TEAM
"Our custodial staff members strive to exceed the expectations of our students, parents, teachers, administration, and guests by providing safe, clean, organized facilities and professional customer service that promotes LEARNING FIRST! It is hoped that each custodian assumes the position of caretaker of the building and facilities, with the feeling of responsibility of their well-being similar to that which he/she has for his or her own personal possessions. The custodian not only works with maintenance, cleaning, and care, they work with people, especially children."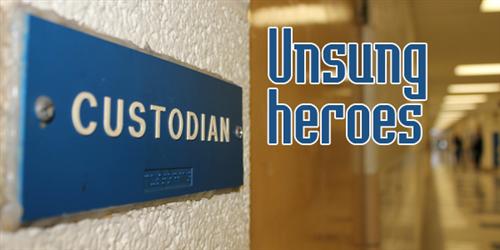 The custodian is a key member of your school staff. People initially judge your school, in part, by the way it looks. Certain standards of cleanliness and order are required for an environment where optimum learning can take place. Your custodian is the person charged with keeping your site looking neat, clean and up to acceptable standards. If you have an outstanding custodian at your school, you have a tremendous asset, you will know what is meant when it is said "the custodian is an important member of your team."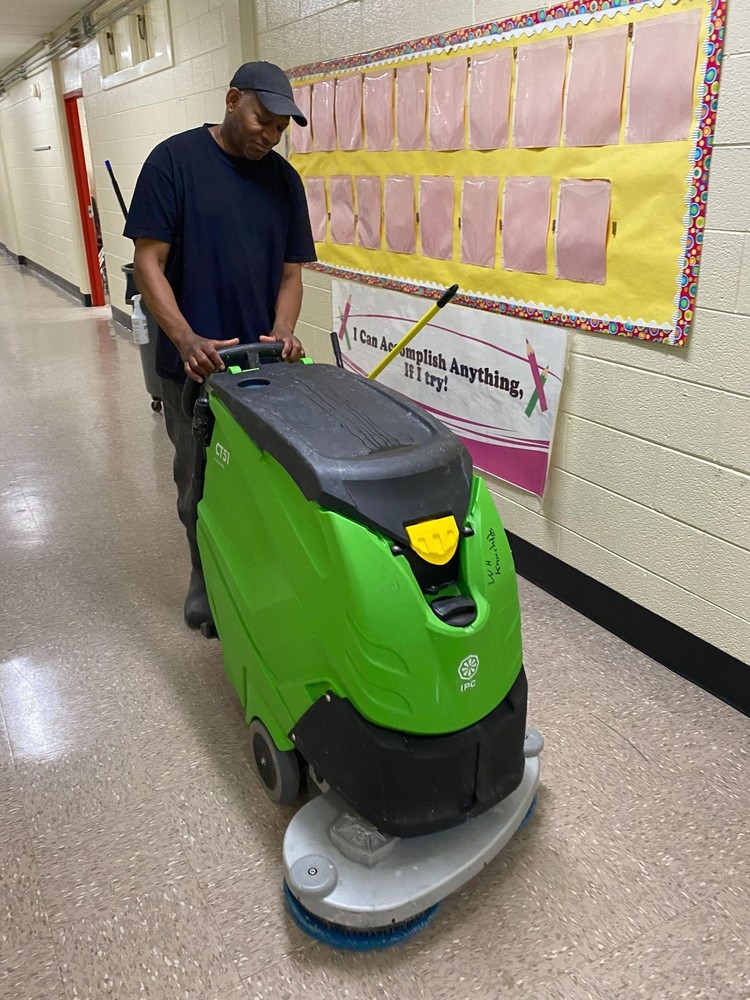 PSRC has exemplary custodians who take pride in their work. Thank you!
ROUTINE CLEANING AND MAINTENANCE OVERVIEW
Why It's Important:
School environments are healthier when they are kept clean and well maintained.

Unsanitary conditions attract insects and vermin, and irritants and allergens found in dust and dirt can have a negative impact on student health and performance in schools.

Indoor air pollutants and allergens related to poor cleaning practices contribute to increased respiratory and asthma symptoms among children and adults.

Regular and thorough cleaning and building maintenance can prevent pest problems, minimize irritants and allergens and create healthier learning and working environments for children and staff.
Frequently Asked Questions for Principals:
Here are some typical questions related to custodian and custodial issues:
Q. Who does the custodian work for?
A. The day/night custodian is part of the school staff. He/she works for you, the principal. You are the supervisor and it is the custodian's job to meet the school's work responsibilities.
Q. When the school is not in operation, who directs the custodian?
A. During all recesses, as well as during the school year this task is handled by you. The Maintenance and Operations Department will be available to assist your custodian with any problem that may occur.
Q. Who supervises the evening custodian as he or she works?
A. The principal is responsible for the supervision of all custodians working at the school site. The principal or their designee should develop a routine for him/her to follow to achieve the cleaning tasks.
Q. Does the custodian do only what I tell him/her to do?
A. No. There may be times when the Maintenance and Operations Department would direct their activities. If this were to happen, the Maintenance and Operations Department would notify you as soon as possible.
Q. How do I handle custodial problems?
A. You have a vital interest in your custodian's work. If you are not pleased with their work and informal or formal directions do not get the results you want, or if the custodian tells you he/she can't meet your requirements because of other work assignments (and this may be true), discuss your problem with the district's Human Resources Department.
Q. Who pays for custodial supplies?
A. Finance and the Purchasing Department in Maintenance and Operations work closely together at the beginning of the fiscal year to establish a working budget for each school. The criteria used consider such things as average daily membership (ADM), square footage and special facilities (e.g. Gymnasiums).
Q. What do I do when my regular custodian is absent for an extended period of time?
A. Human Resource needs to be notified as soon as possible.
SUMMER CUSTODIAL TRAINING