District Improvement Plan
www.indistar.org
Login Username: guestd2597 Password: guestd2597 Low-performing identification continues pending assessment data from the 2021-22 school year. Parent notification letters are not required for the 2021-22 school year.

✨ Enrollment is open for Shining Stars Preschool! 📱 Call 910-671-4343 or 910-521-0559 to enroll or to get more information! ✨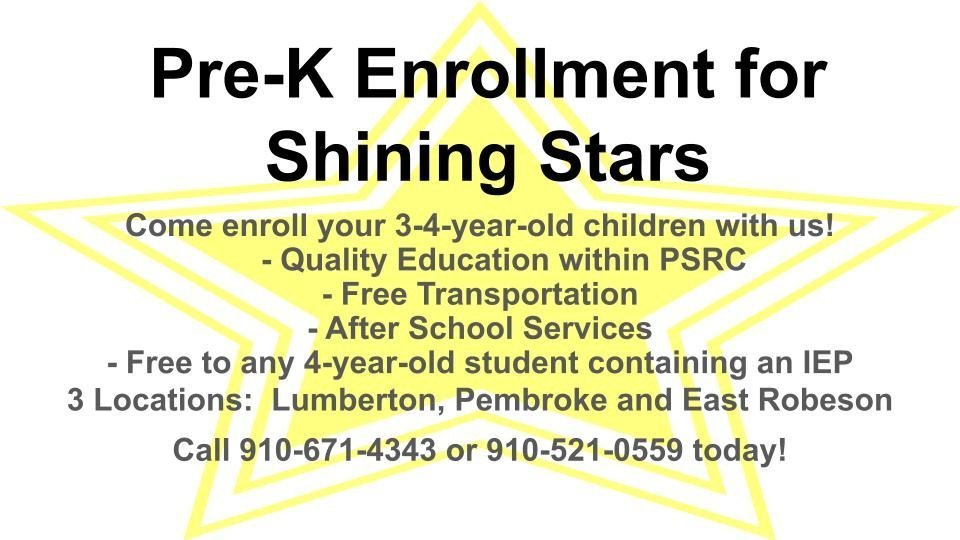 📅 Robeson County families, mark your calendars for August 13 from 10 a.m. to 8 p.m. for the Back to School Community Kick Off Event! 📍 Meet us at Biggs Park Mall for a family and community engagement opportunity! 💻 Visit our district website for more information!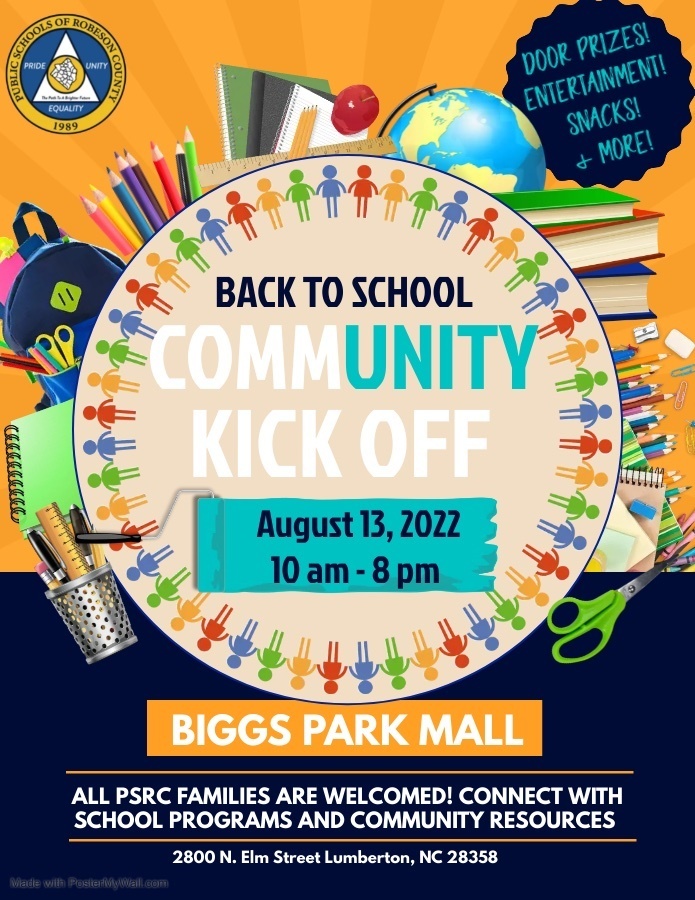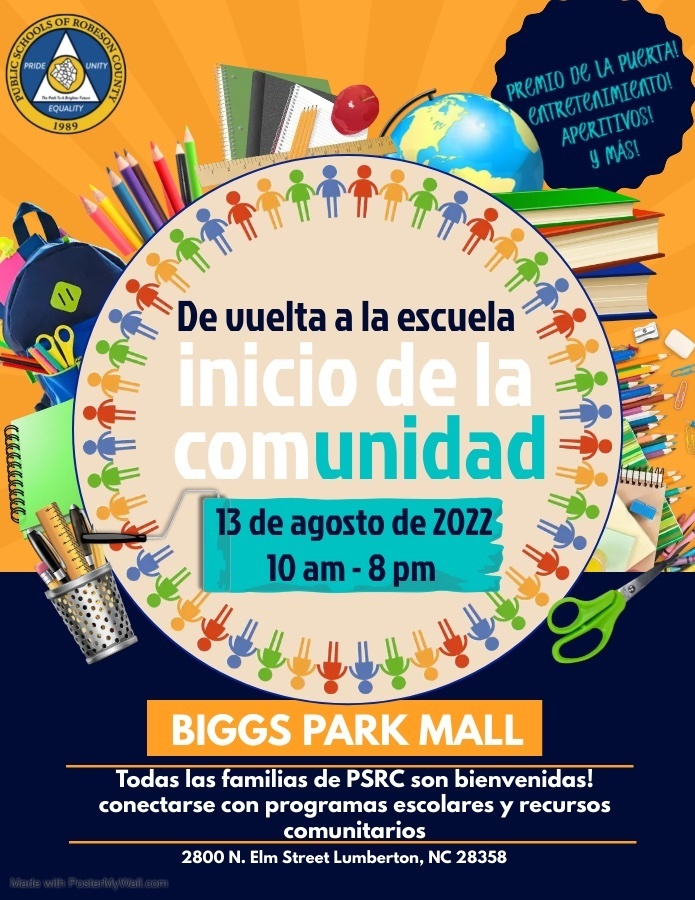 Fairmont High School will host a public forum on April 4, 2022, at 6:00 p.m. to discuss the renaming of the gymnasium in honor of Mr. Michael D. Baker, Athletic Director. To view the public forum, please use the link below.
https://meet.google.com/bdv-xkhc-zkp?authuser=0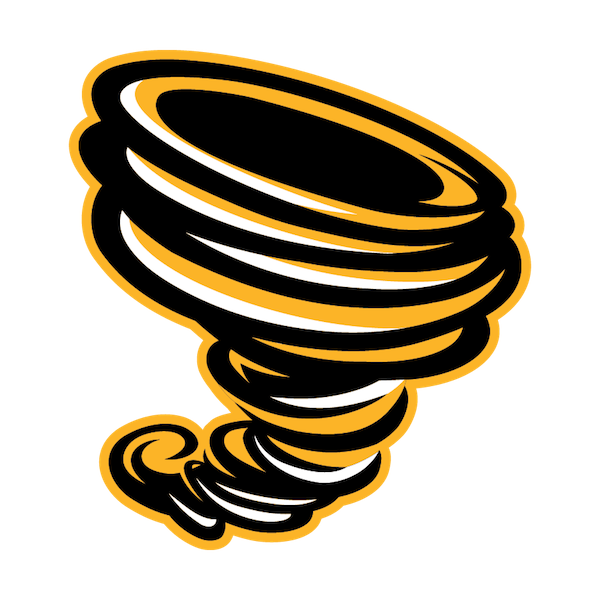 PSRC Title-I Pre-K Registration opens on March 25, 2022! Please note that the deadline for applications is April 1, 2022!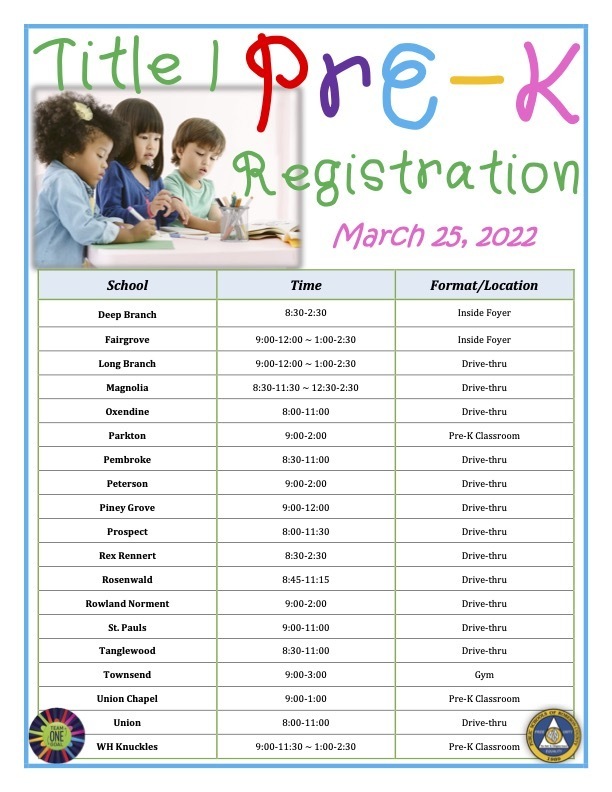 A public forum will be held virtually on Tuesday, November 30th, at 6:00 pm to discuss naming the Lumberton Senior High School soccer facility after Coach Kenny Simmons. To view the public forum, please click the link below.
https://meet.google.com/vxf-bjto-xju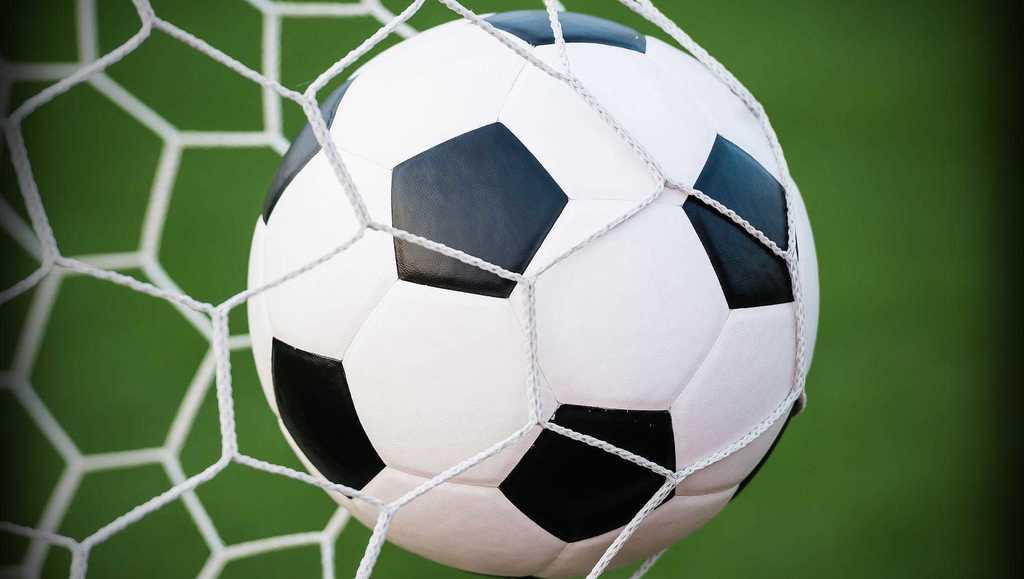 November is National Family Engagement Month and November 18th is Parental Involvement Day! We would like to take this time to recognize the contributions of parents/guardians, grandparents, and caring adults throughout our county and to raise awareness of the importance of family engagement. In honor of Family Engagement Month and Parental Involvement Day we are providing a calendar for each school level, of activities and events to encourage families to be regularly engaged in their child's education. It is our hope that you and your child will utilize these activities as a reminder that learning doesn't only happen in a classroom. Please check out our Facebook page for details.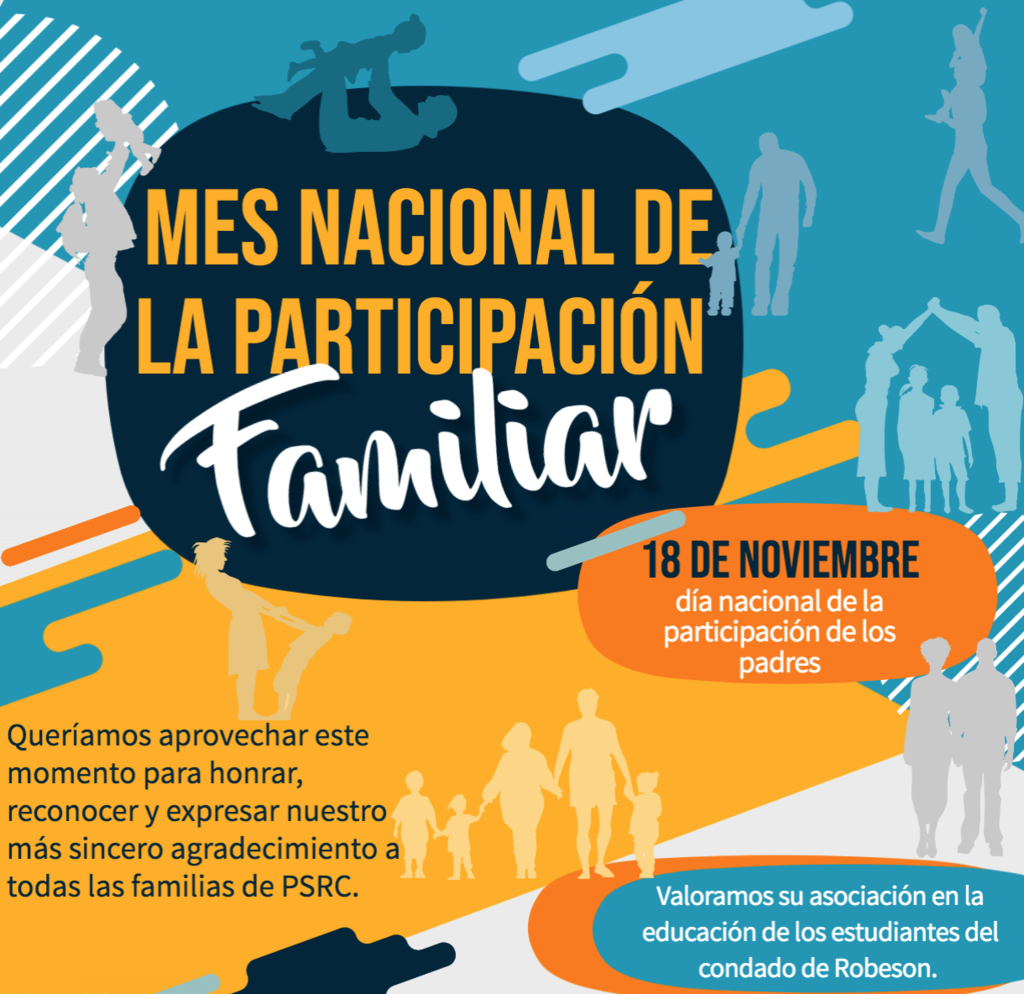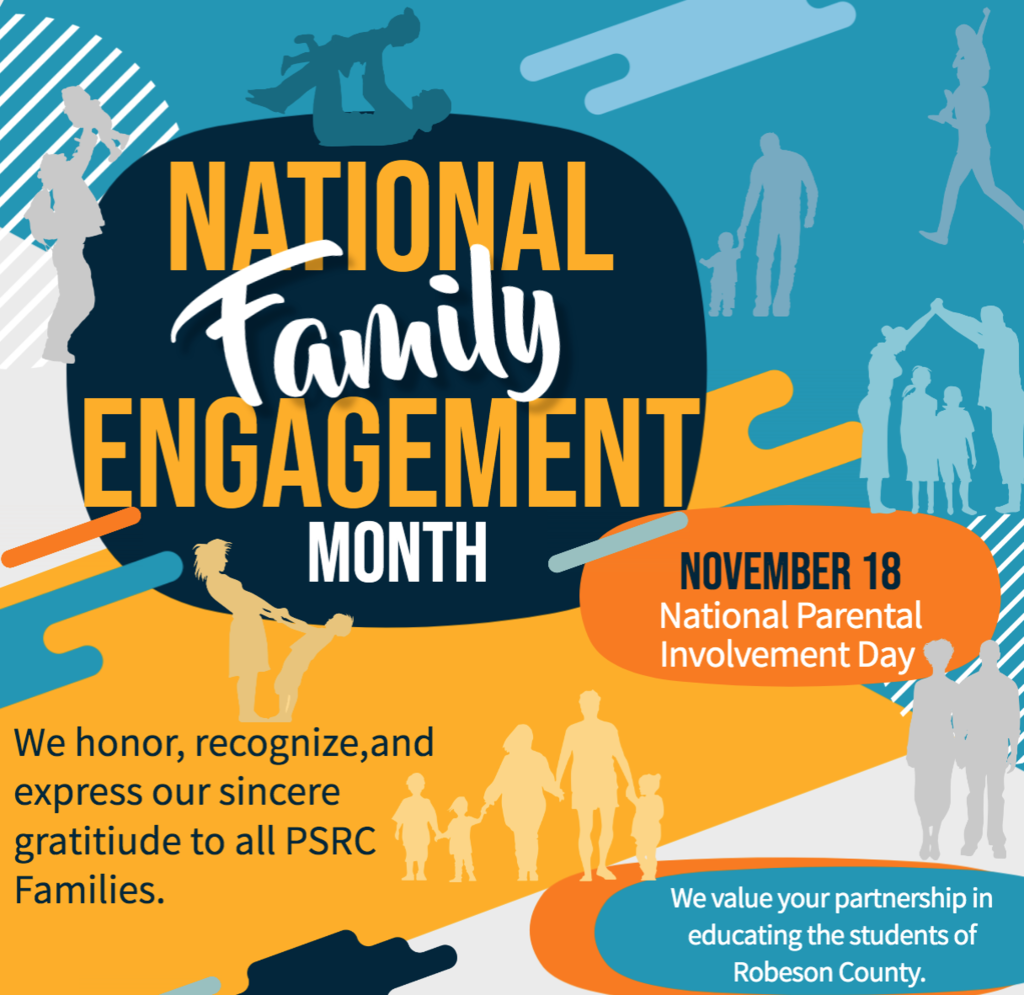 The PSRC Board of Education Curriculum Committee meeting scheduled for Monday, November 15th, has been canceled.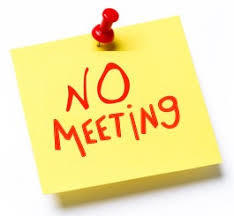 August 2021 Mental Health Minute Newsletter from our PSRC Student Support Services Department.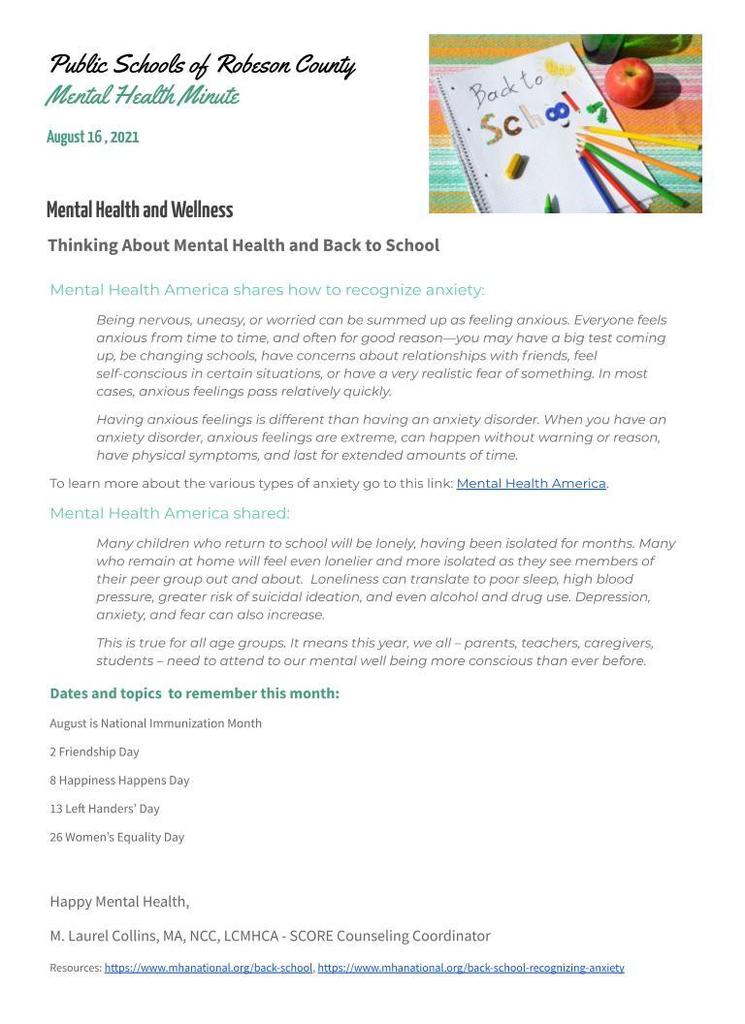 Due to potential severe weather conditions, the Public Schools of Robeson County will operate on a remote-learning schedule for students on Thursday, March 18th, 2021. All PSRC Central Office employees and district employees will also operate on a telework schedule.

Important Information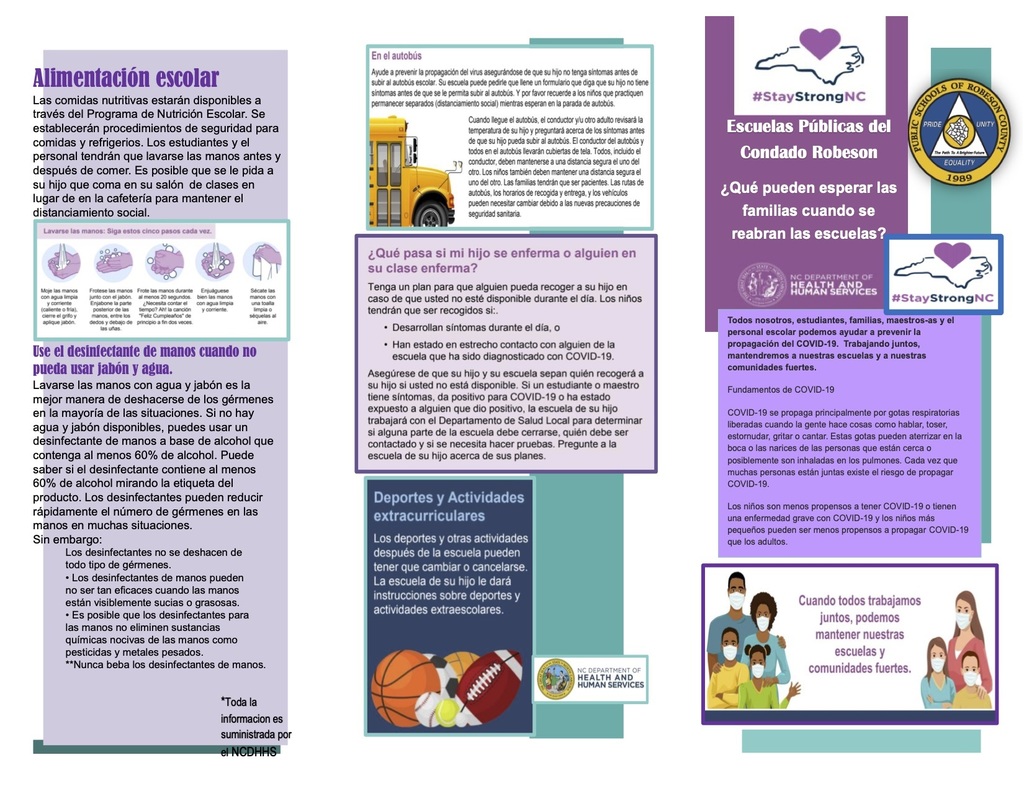 Please join PSRC SCORE Program, Eastpointe, and NC Families United on January 14th from 6 pm until 7:30 pm. Our focus will be on access and navigating Mental Health Providers in Robeson County. After the presentation participants will have an opportunity to ask questions with the providers/panelist. Google Meet link:
https://meet.google.com/xsw-gmaz-jda
Join by phone: (US) +1 929-299-3447 PIN: 666847920#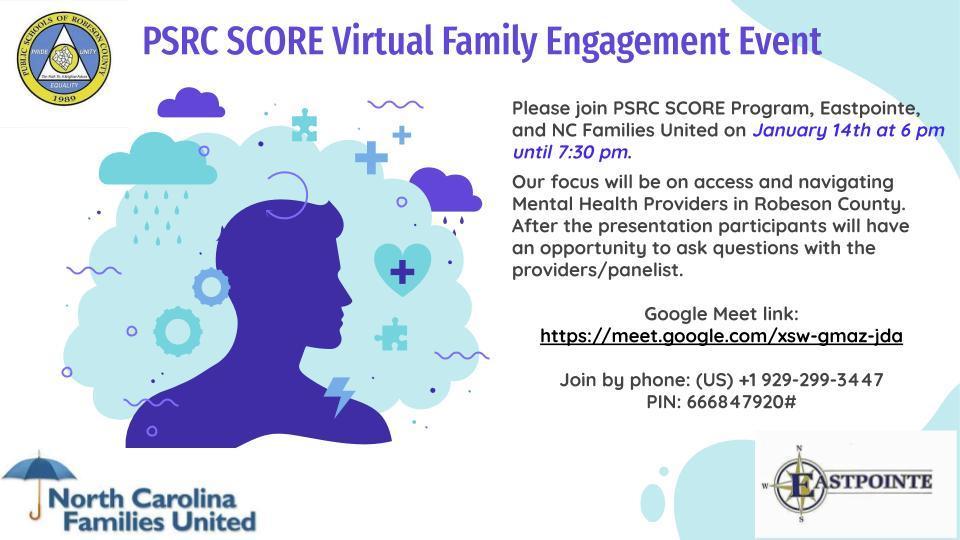 The Public Schools of Robeson County lunchtime on Friday, December 18, 2020 will be 9:00 am to 12:00 pm. Meals this week are consisting of extra holiday meals to cover from December 19, 2020 to January 6, 2021. If you are a family in need of meals and have not received any Holiday meals for students during this time, you can pick-up holiday meals at the following sites: • Purnell Swett High • Red Springs High • Fairmont High • Lumberton High • St Paul's High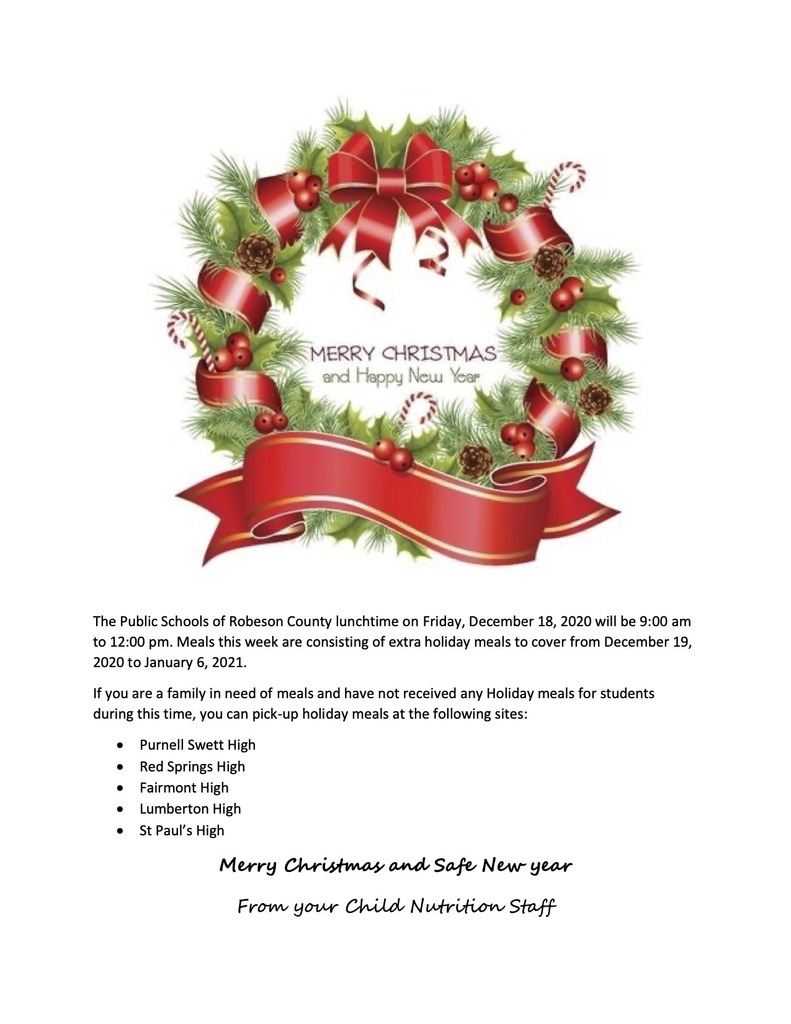 Due to the increase of community transmission of COVID-19 in Robeson County and in efforts to keep our school family safe, all high school EOC in-person testing for Biology, Math 1, Math 3 and English II as mandated by Federal and State Requirements will be postponed until second semester. All CTE state assessments that require in-person administration will also be postponed until second semester. Additional information regarding our next steps will be discussed by board members at the PSRC Board of Education meeting on January 12th and made in consultation with our local health department utilizing CDC guidelines and data from our local and state metrics. As always, our priority will be the safety and well-being of our students and staff. Our students will observe the holidays from December 21, 2020 - January 5, 2021. All students will continue remote learning until further notice. Sincerely, Loistine DeFreece Interim-Superintendent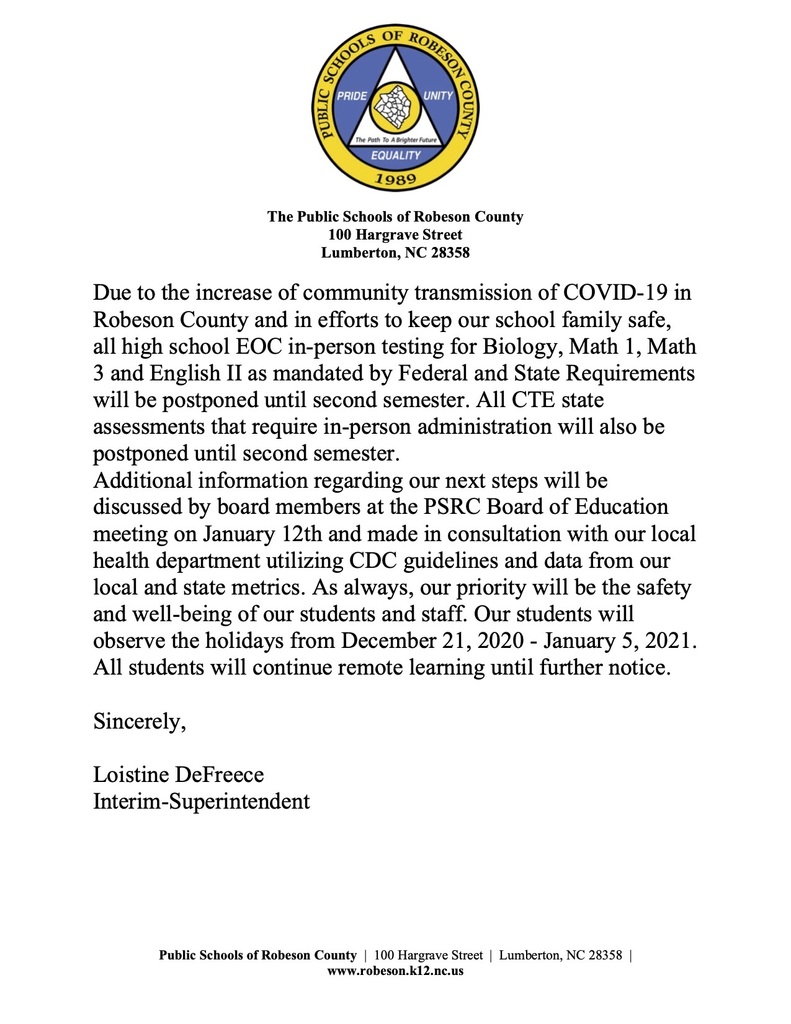 SECU Foundation "People Helping People" Scholarship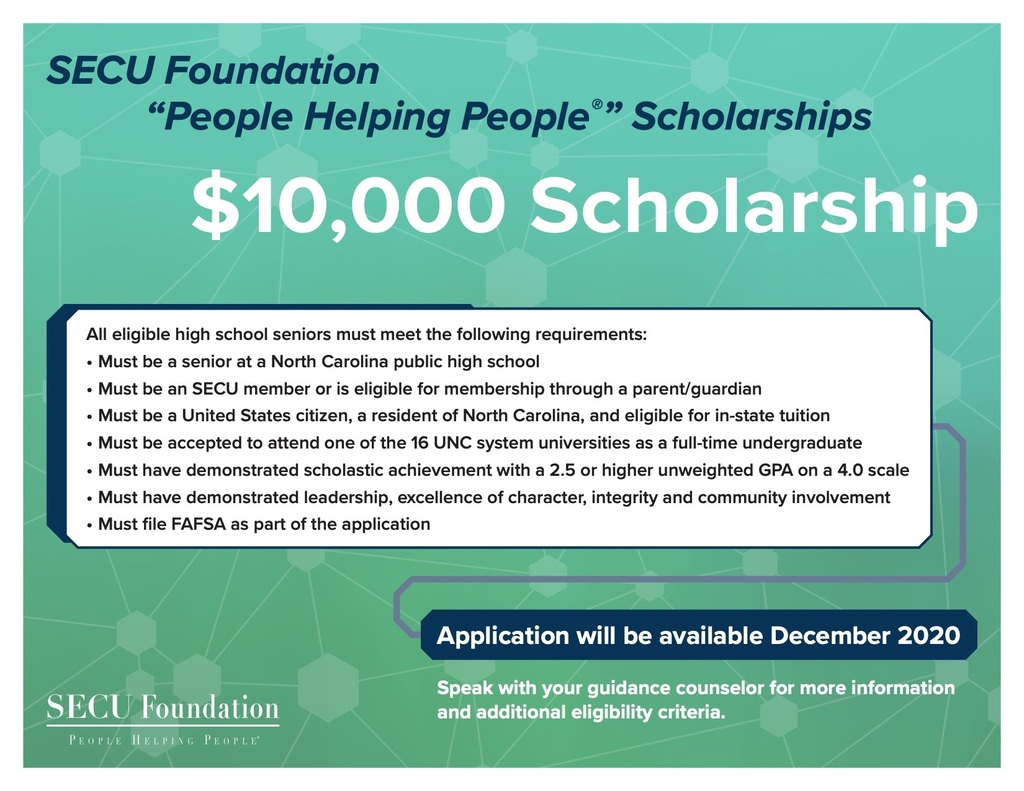 Public Schools of Robeson County Mental Health Minute December 3, 2020 Managing Mental Health During The Holidays The Importance of Holiday Self Care The holidays are supposed to be cheerful, joyous, and a time for celebration. Even with this positive outward look on the holidays, the holidays can bring about an overwhelming sensation that leads to anxiety and depression. The hustle and bustle can become chaotic and stressful, even anxiety provoking. Full calendars, hosting parties, traveling, attending performances, seeking the right gift or maybe not being able to purchase gifts at all due to financial burdens can leave an individual completely drained. Tackle the stress, anxiety, and depression of the holidays by implementing these strategies. Take a walk in the sunlight light or well lit area Do not cancel therapy to attend other activities; plan activities around your therapy Do not spend what you cannot afford; avoid additional debt; handmade gifts are more thoughtful and time spent together is priceless Give mindfulness a try; mediation can restore the body and mind if done properly and wholeheartedly; enjoy some quiet time and relaxation (listen to calming sounds/music) Create realistic goals Even though the holidays are meant to be spent with family - does not mean you ignore your mental health. When you ignore your mental health the holidays are no longer cheerful or joyous. Practicing mindfulness can help alleviate stress especially in conjunction with therapy. If mindfulness is new to you look into meditation for beginners. The Public Schools of Robeson County has a great Virtual Calming Room website with various sounds, music, videos, and activities to help manage stress that can lead to depression and anxiety. Also, check out the mindful living resources for additional resources. Happy Mental Health, M. Laurel Collins, MA, NCC, LCMHCA - SCORE Counseling Coordinator Virtual Calming Room:
https://sites.google.com/.../psrc-virtual-calming.../welcome
Mindful Living Resources:
https://msw.usc.edu/mindful-living-resources/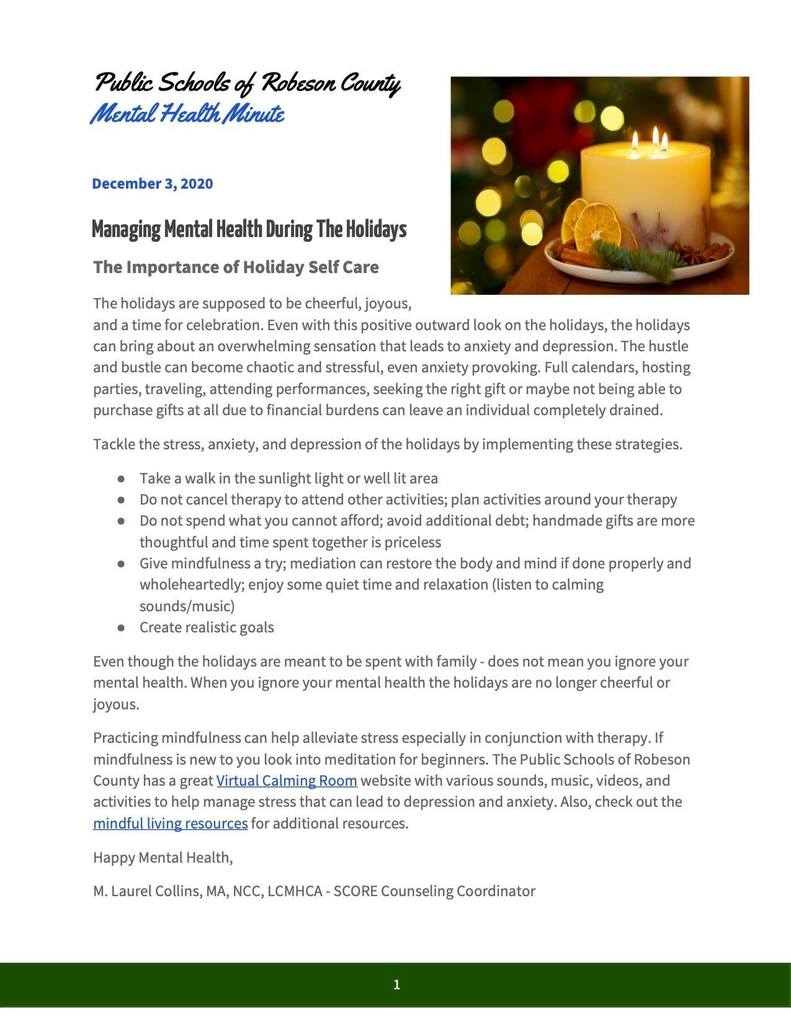 Do you have concerns about your child's speech or other abilities? Visit us at either of our locations on Monday, Oct. 19th to take part in this free screening event! English Speech Flyer,
https://5il.co/m5xf
Spanish Speech Flyer,
https://5il.co/m5xg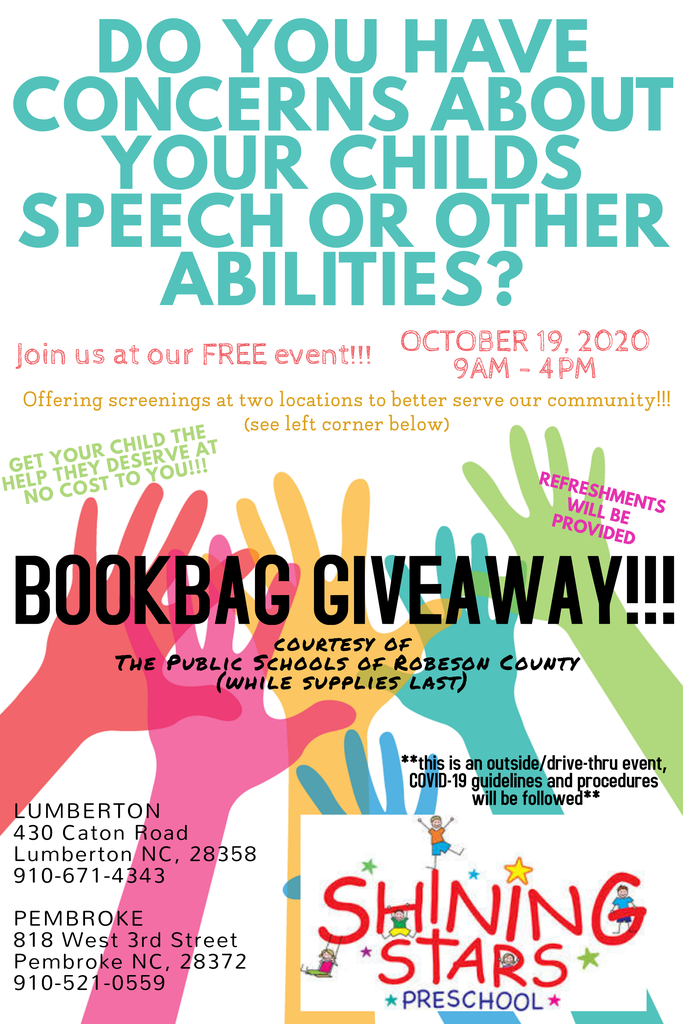 The Public Schools of Robeson County is among the North Carolina school districts approved for eligible students to receive P-EBT benefits for August and September 2020. The Pandemic-EBT program, a collaboration between the NC Department of Health and Human Services and the NC Department of Public Instruction, helps families purchase food for children whose access to free and reduced-price meals at school has been impacted by COVID-19. The program provides benefits on an EBT card that can be used to buy food at authorized retailers, including most major grocery stores. Eligibility for the fall 2020 P-EBT benefits is different than the eligibility criteria last spring. North Carolina School Districts or Charter Schools Eligible to Receive P-EBT Benefits for August and September Children are eligible if they had access to free or reduced-priced meals at school last year, their school district or charter school is eligible to provide free or reduce-priced meals at school this year, and their school district or charter school utilized virtual learning for all students for at least five consecutive school days between August 17th and September 30th . This is different than the eligibility criteria for P-EBT benefits in the spring, which was available to all children who normally access free or reduced lunch, regardless of school circumstance. Eligibility criteria are based on guidance from the US Department of Agriculture. Families do not need to apply for P-EBT. Eligible families already receiving Food and Nutrition Services (FNS) benefits will receive an additional benefit on their existing EBT card. Families who received P-EBT in the spring and are eligible under the new criteria will receive additional benefit on their original P-EBT card. Eligible families who do not have an FNS or P-EBT card will be mailed a card. Families being mailed a new card will receive the card by mid-October. More information about the P-EBT program can be found at:
https://covid19.ncdhhs.gov/information/human-services/pandemic-electronic-benefit-transfer-p-ebt-program
Eligible families with questions about their P-EBT card can call the NC EBT Call Center at 1-866-719-0141.

The Public Schools of Robeson County will be hosting voter registration drives at our local high schools. We will have voter registration forms available on site for students to complete. Students who are eligible to vote are encouraged to visit their local high school and register if they have not done so already. Students who attend Robeson County Early College High School that are eligible can come to Lumberton Senior High School on October 1st, 2020. Voting Requirements • Live in the county where you are registering, and have resided there for at least 30 days prior to the date of the election • Be at least 18 years old, or will be by the date of the general election o 16- and 17-year-olds may preregister to vote o 17-year-olds may vote in a primary election if they will be 18 at the time of the general election • Not be serving a sentence for a felony conviction, including probation, parole, or post-release supervision Dates and times 10:00 a.m. – 2:00 p.m. Sept 29th- St Pauls High School Sept 30th- Purnell Swett High School Oct 1st – Lumberton Senior High School Oct 2nd- Fairmont High School Oct 5th- Red Springs High School


The Public Schools of Robeson County will begin posting the number of confirmed, school-related COVID-19 cases that are reported to us by the Robeson County Health Department. This will give families and staff more information about how the pandemic is impacting our school system. Names and other identifying information, including school/site location, will not be released due to privacy laws and the sensitivity of this information. Interim-Superintendent Loistine DeFreece said the COVID-19 dashboard is a result of the Board of Education's intent to enhance transparency with the community about the pandemic. DeFreece stated, "Like all other districts in North Carolina, the Public Schools of Robeson County is concerned about the well-being and health of our students, staff, and parents. This new tool will help our community and our school district make more informed decisions based on the data."