PSRC employees will work remotely on Wednesday and PSRC Central Office will be closed from Nov. 23-25 for the Thanksgiving holiday. 🦃 We are thankful for our students and staff members across the district who form our #PSRCFamily. From our family to yours, we wish you a happy and healthy Thanksgiving holiday filled with laughter, love and memories to last a lifetime!🍁 Los empleados de PSRC trabajarán de forma remota el miércoles y la oficina central de PSRC estará cerrada del 23 al 25 de noviembre por el feriado de Acción de Gracias. 🦃 Estamos agradecidos por nuestros estudiantes y miembros del personal en todo el distrito que forman nuestra #PSRCFamily. ¡De nuestra familia a la suya, le deseamos unas felices y saludables vacaciones de Acción de Gracias llenas de risas, amor y recuerdos para toda la vida! 🍁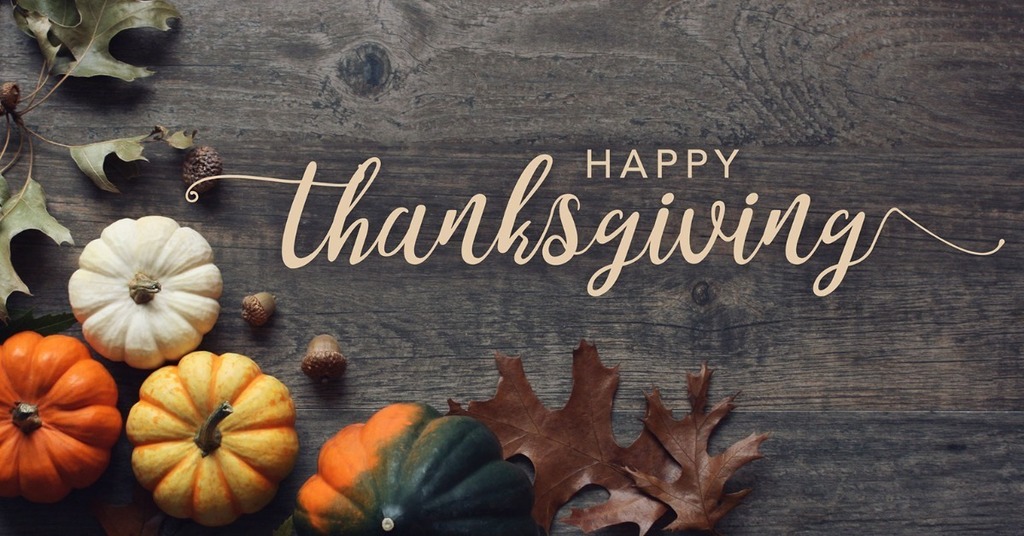 You are cordially invited to the Michael D. Baker Gymnasium Naming Ceremony, which will take place Saturday at Fairmont High School. The ceremony will take place at 5 p.m. Michael Baker is a 1977 Fairmont High School graduate. He has coached volleyball and basketball teams at the school and serves as the school's athletic director. He also teaches science at FHS. Please join us in honoring Coach Baker at the ceremony!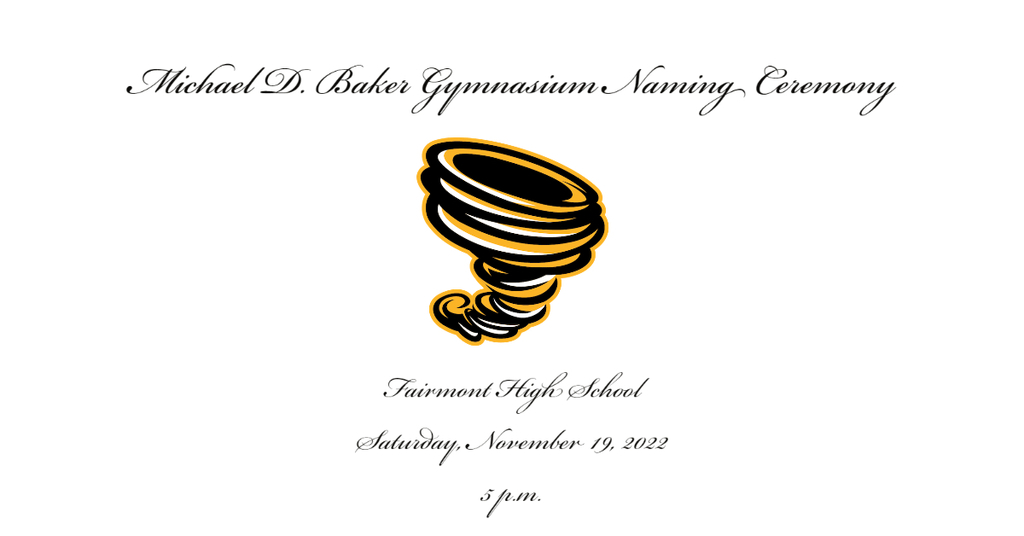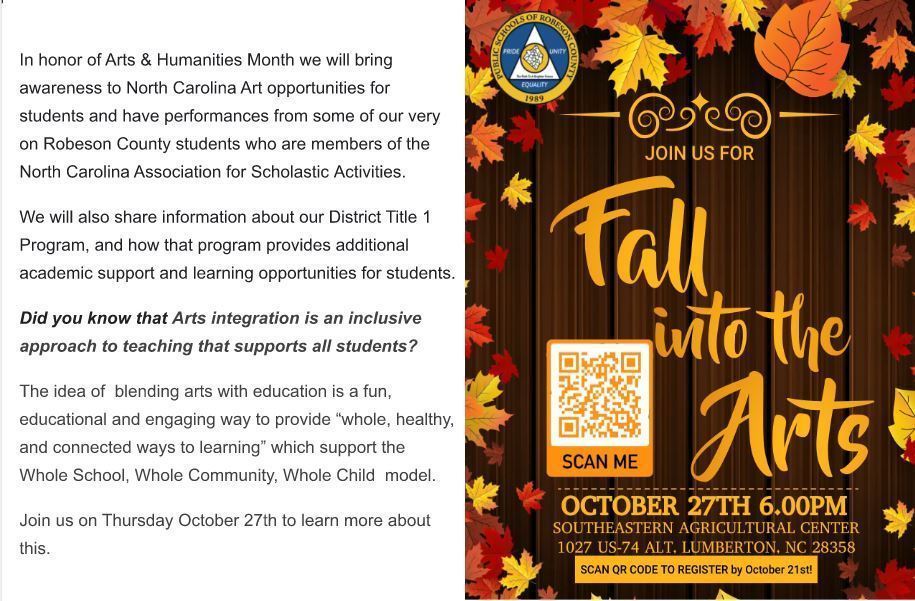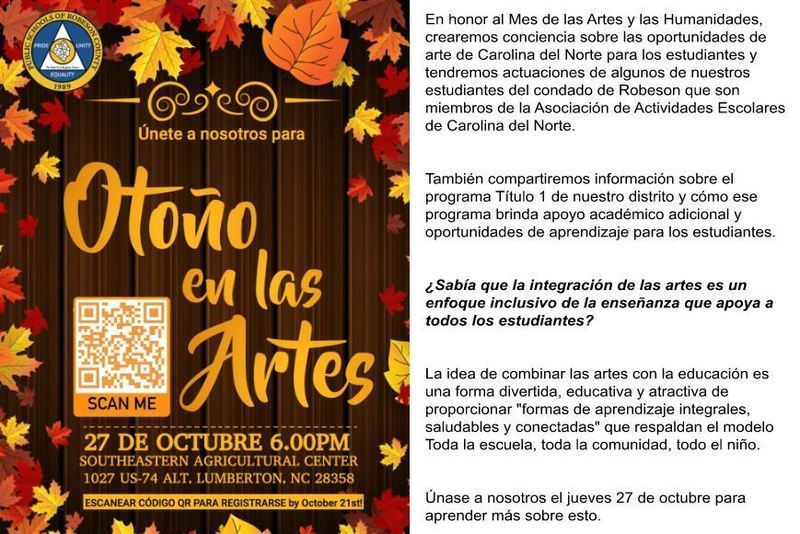 SAVE THE DATE!! 📣 PSRC PRESENTS: FALL INTO THE ARTS FAMILY NIGHT 🗓️ October 27, 2022 🕣 6 p.m. - 8 p.m. 📍 SOUTHEASTERN AGRICULTURAL CENTER 1027 US-74 ALT, LUMBERTON, NC 28358 🍁 As the days of Autumn get cooler, it is the warmth of our families that sustains us, so leaf your worries behind and join us for a night to engage with the people we love the most. 🍁 📨 All Public School of Robeson County Parents, Guardians, and Students please join us for a family engagement night at the Southeastern Agricultural Center! 📨 In honor of Arts & Humanities Month and Bullying Prevention Month we have a night full of activities, presentations, and takeaways to bring awareness to Art opportunities for students and bullying information for the whole family! PLEASE BE SURE TO REGISTER BY OCTOBER 21, 2022❗ Register below: English:
https://forms.gle/ay1ZZy15E5Mx4R7G9
Spanish:
https://forms.gle/3QaJD3uWk1GMtuHR7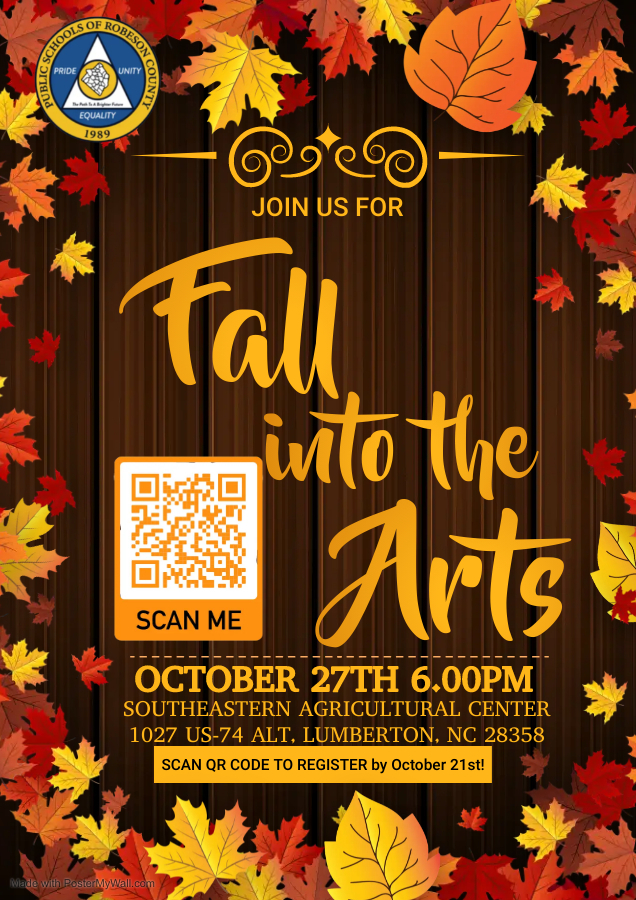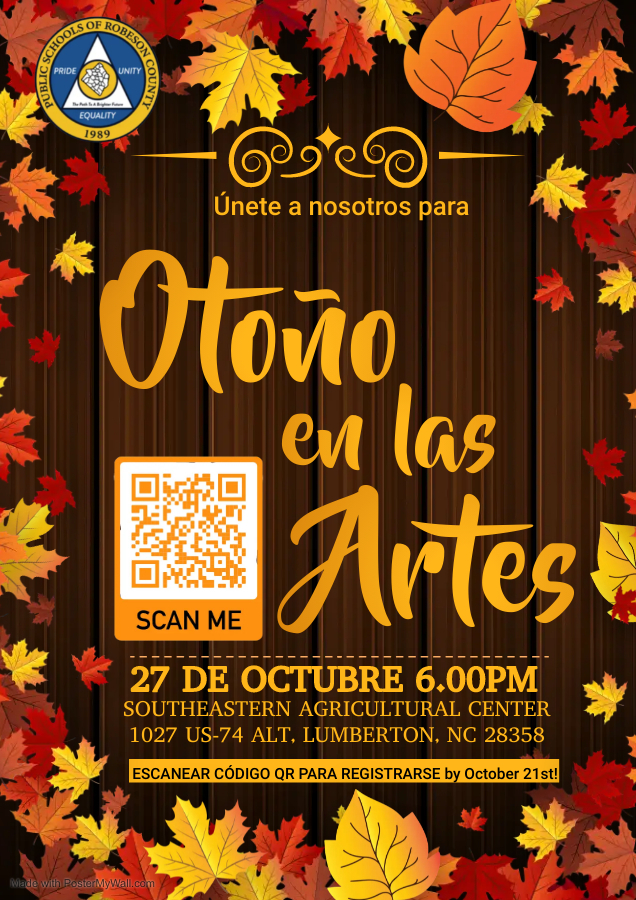 Attention Seniors: FAFSA Night is October 13! Mark your calendars for an event that will help you get ready for college! The event will take place from 5:30 p.m. to 7:30 p.m. on Oct. 13 in PSRC Central Office Boardroom located at 100 Hargrave St. in Lumberton and in the Indian Education Gymnasium, located at 818 W. 3rd St. in Pembroke. The event will include multiple representatives onsite at PSRC Central Office and the Indian Education Gymnasium to aid students and parents in completing the Free Application for Federal Student Aid Form (FAFSA). "Before each year of college, apply for federal grants, work-study, and loans with the Free Application for Federal Student Aid (FAFSA®) form. Your college uses your FAFSA data to determine your federal aid eligibility. Many states and colleges use FAFSA data to award their own aid. After submission, you'll receive your Student Aid Report," according to studentaid.gov.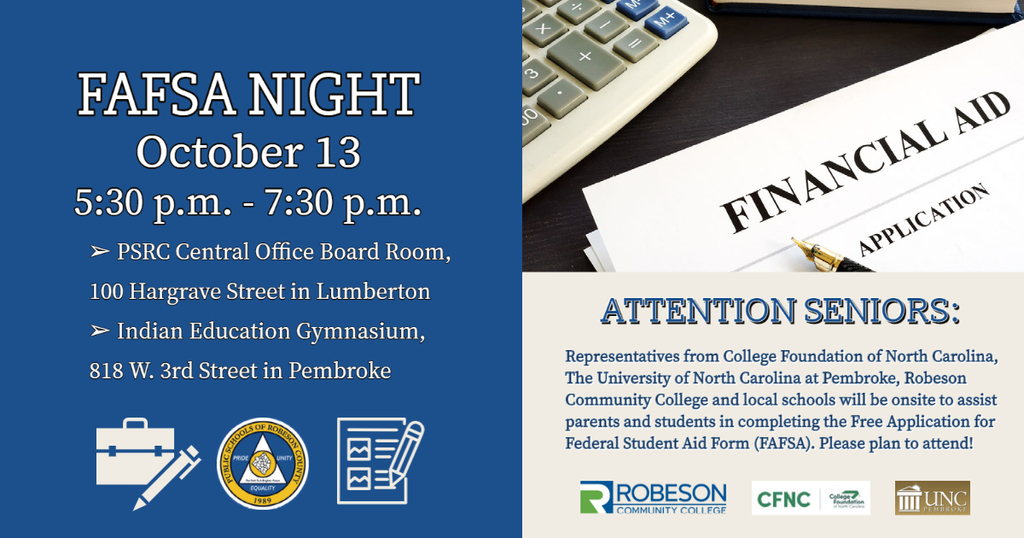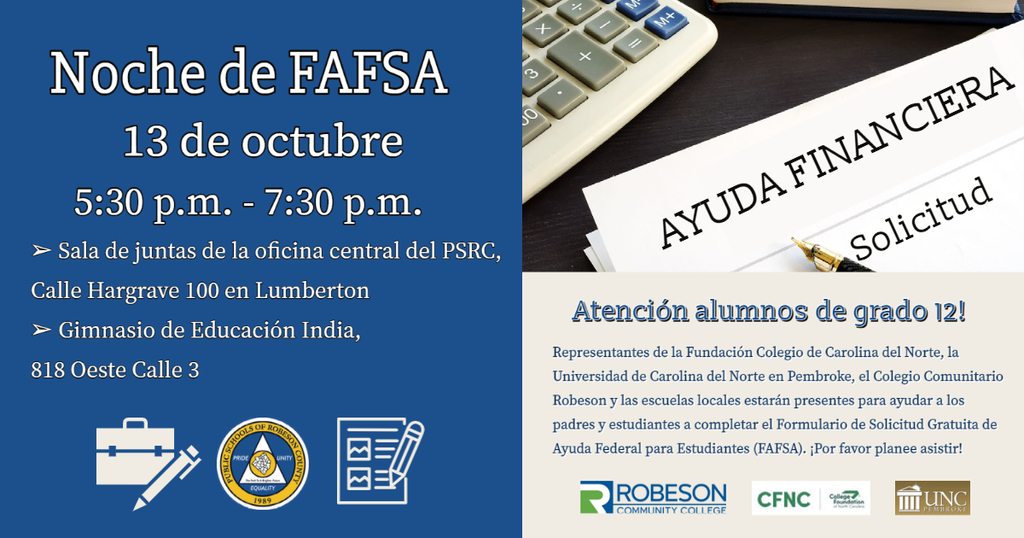 Save the date! The Scholarship and College Fair will take place on Sept. 27 from 5:30 p.m. to 7:30 p.m. at the Indian Education Resource Center Gymnasium!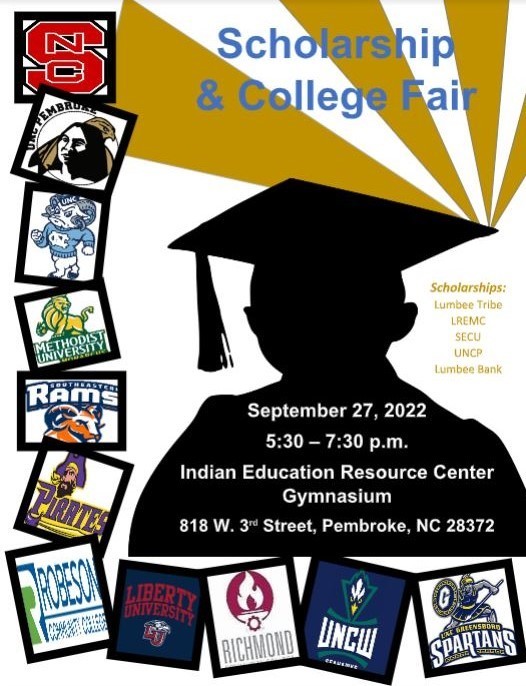 FAFSA Day will take place at all PSRC high schools on Oct. 12 from 1 p.m. - 3 p.m. Students and parents can receive individualized support in completing the Free Application for Federal Student Aid form at each student's respective high school.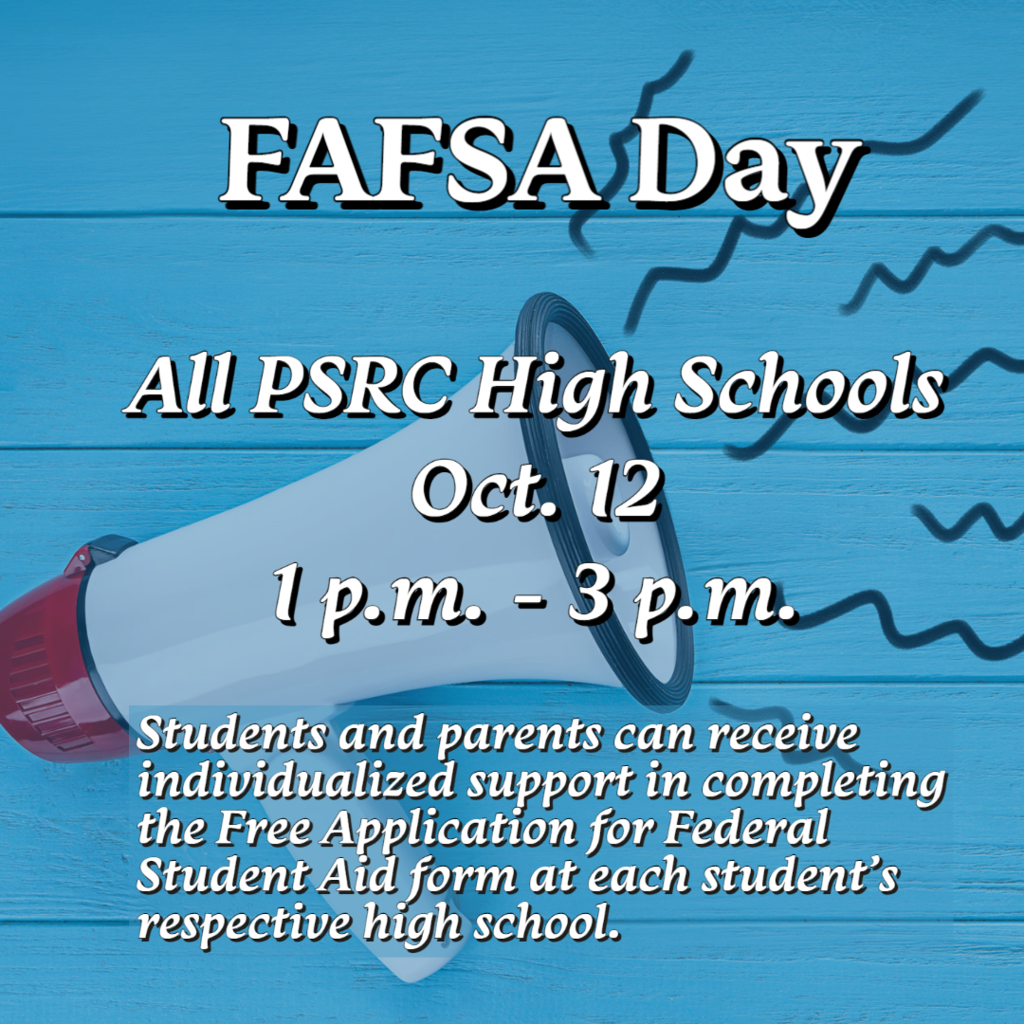 PSRC Bus Classes will be offered on Oct. 6, 7, and 10 from 8 a.m. to 4 p.m. There are limited slots available and preregistration is required. To register or obtain more information, contact Adrian Harden via email at
adrian.harden@robeson.k12.nc.us
.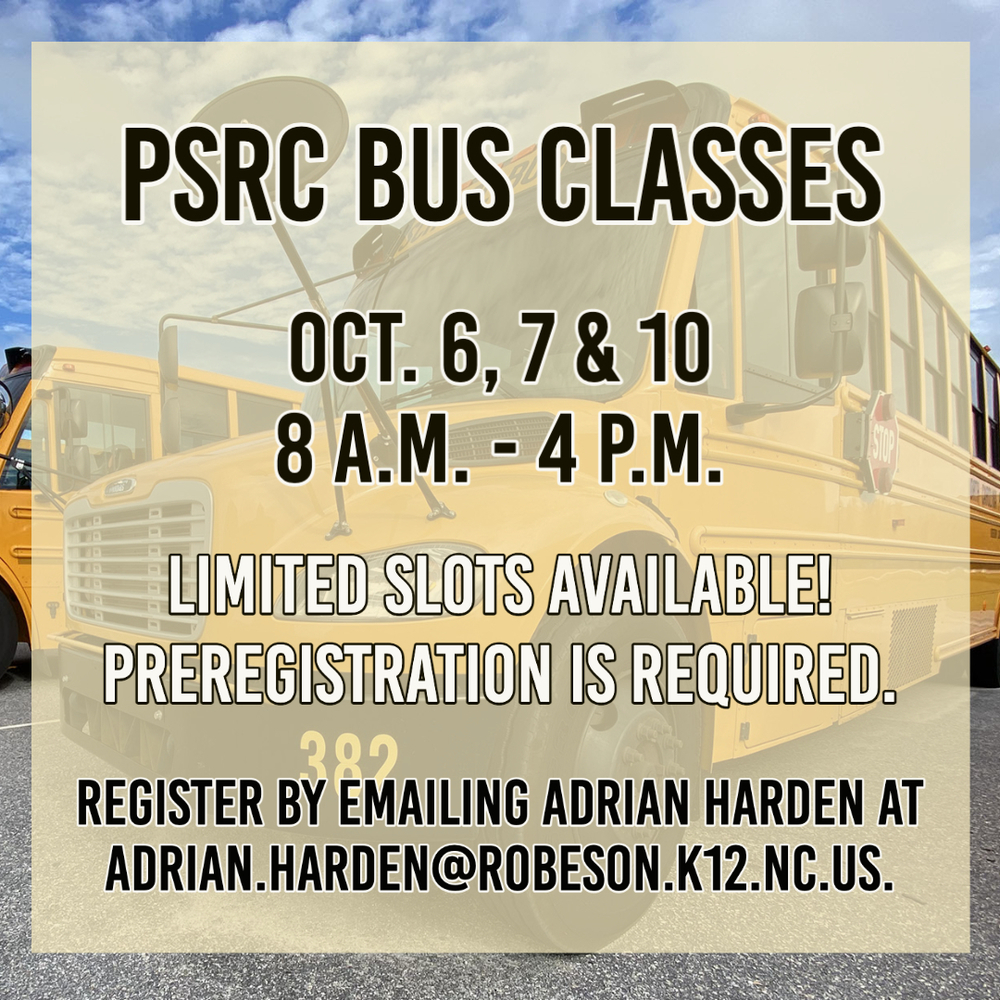 ✨ Enrollment is open for Shining Stars Preschool! 📱 Call 910-671-4343 or 910-521-0559 to enroll or to get more information! ✨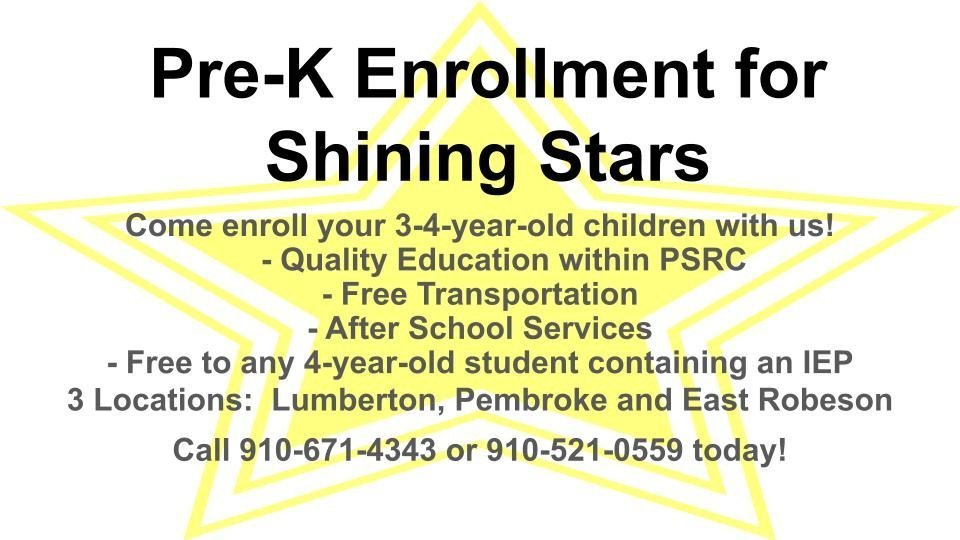 📅 Robeson County families, mark your calendars for August 13 from 10 a.m. to 8 p.m. for the Back to School Community Kick Off Event! 📍 Meet us at Biggs Park Mall for a family and community engagement opportunity! 💻 Visit our district website for more information!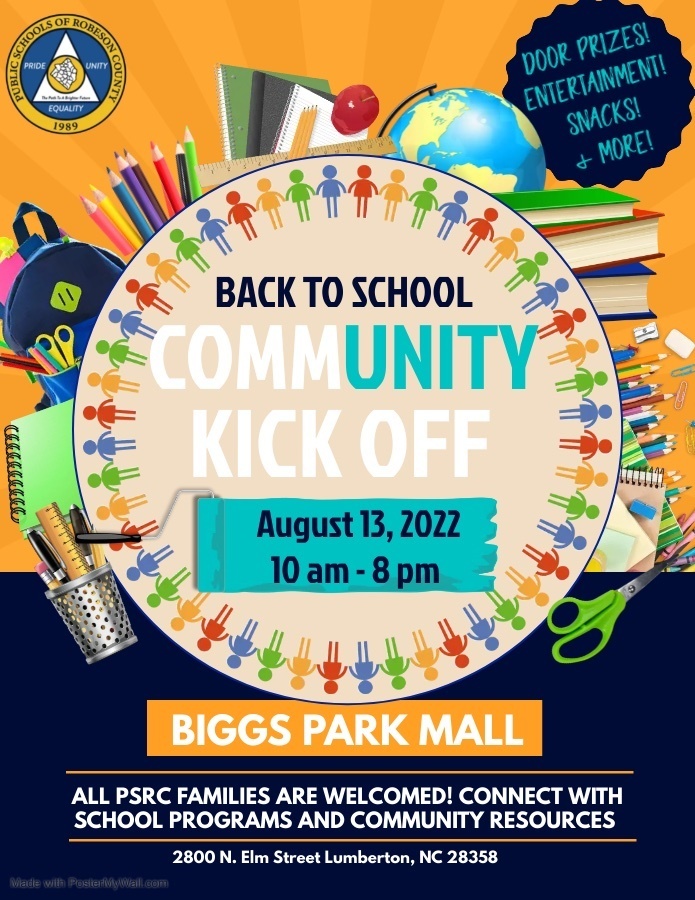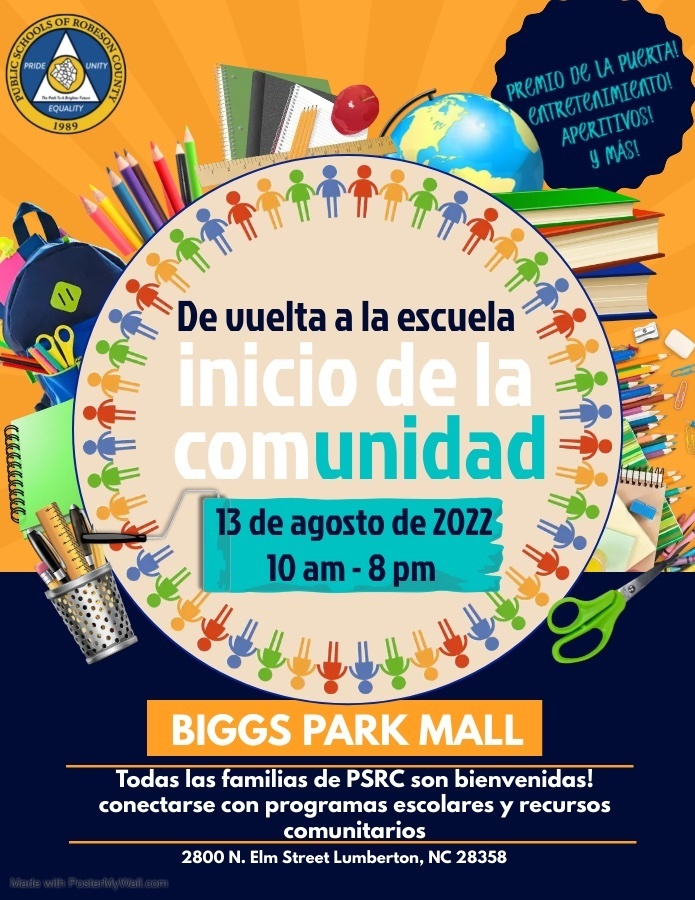 Fairmont High School will host a public forum on April 4, 2022, at 6:00 p.m. to discuss the renaming of the gymnasium in honor of Mr. Michael D. Baker, Athletic Director. To view the public forum, please use the link below.
https://meet.google.com/bdv-xkhc-zkp?authuser=0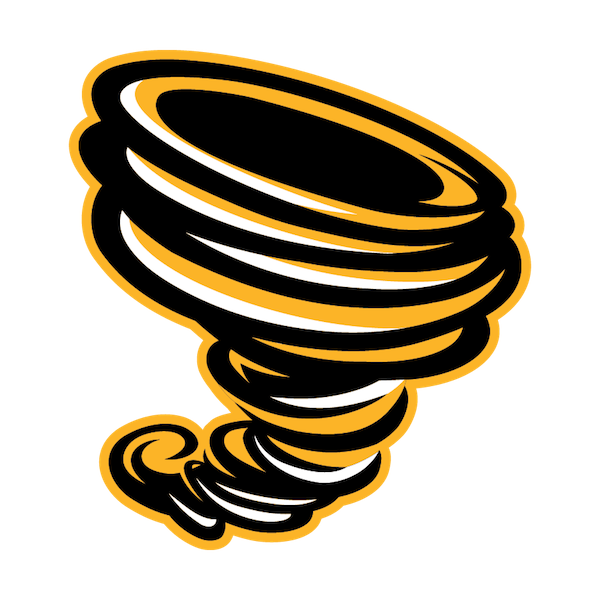 PSRC Title-I Pre-K Registration opens on March 25, 2022! Please note that the deadline for applications is April 1, 2022!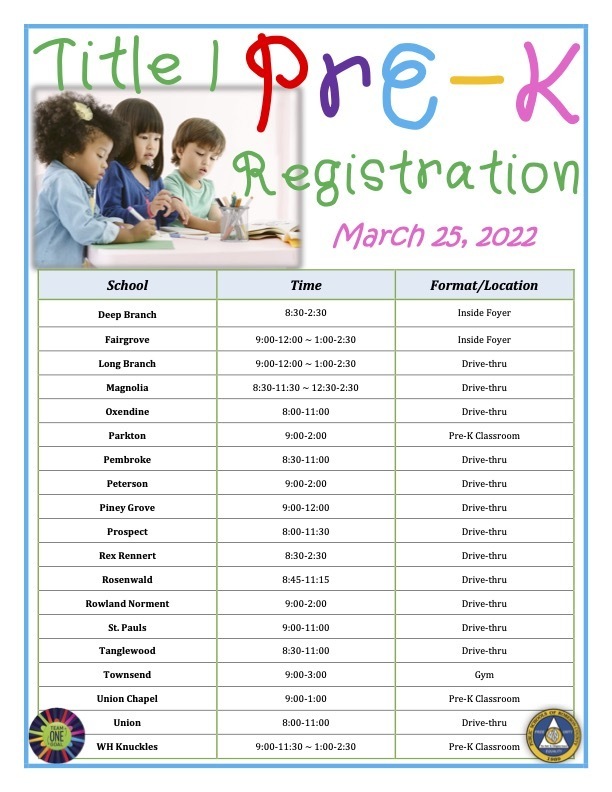 A public forum will be held virtually on Tuesday, November 30th, at 6:00 pm to discuss naming the Lumberton Senior High School soccer facility after Coach Kenny Simmons. To view the public forum, please click the link below.
https://meet.google.com/vxf-bjto-xju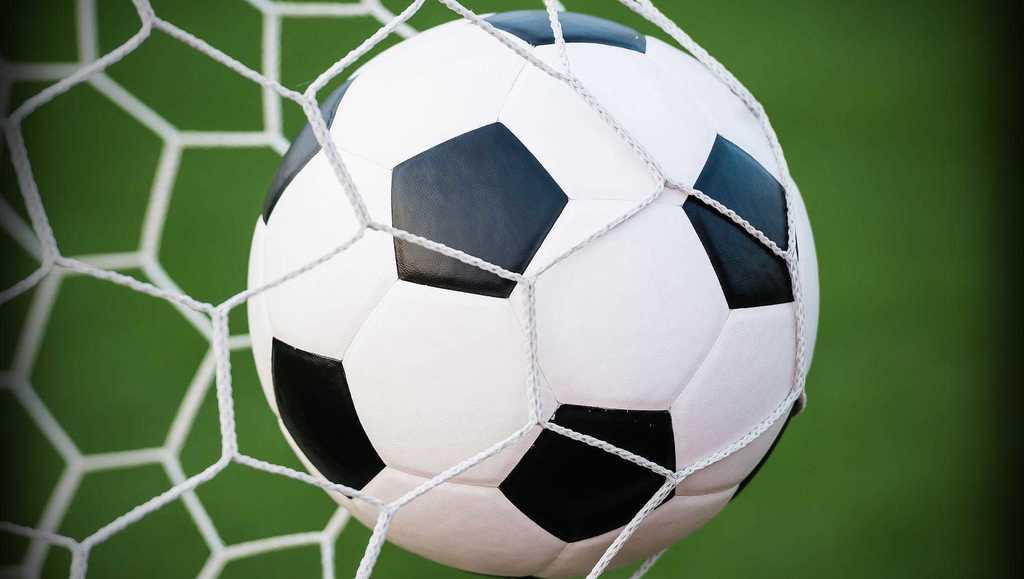 November is National Family Engagement Month and November 18th is Parental Involvement Day! We would like to take this time to recognize the contributions of parents/guardians, grandparents, and caring adults throughout our county and to raise awareness of the importance of family engagement. In honor of Family Engagement Month and Parental Involvement Day we are providing a calendar for each school level, of activities and events to encourage families to be regularly engaged in their child's education. It is our hope that you and your child will utilize these activities as a reminder that learning doesn't only happen in a classroom. Please check out our Facebook page for details.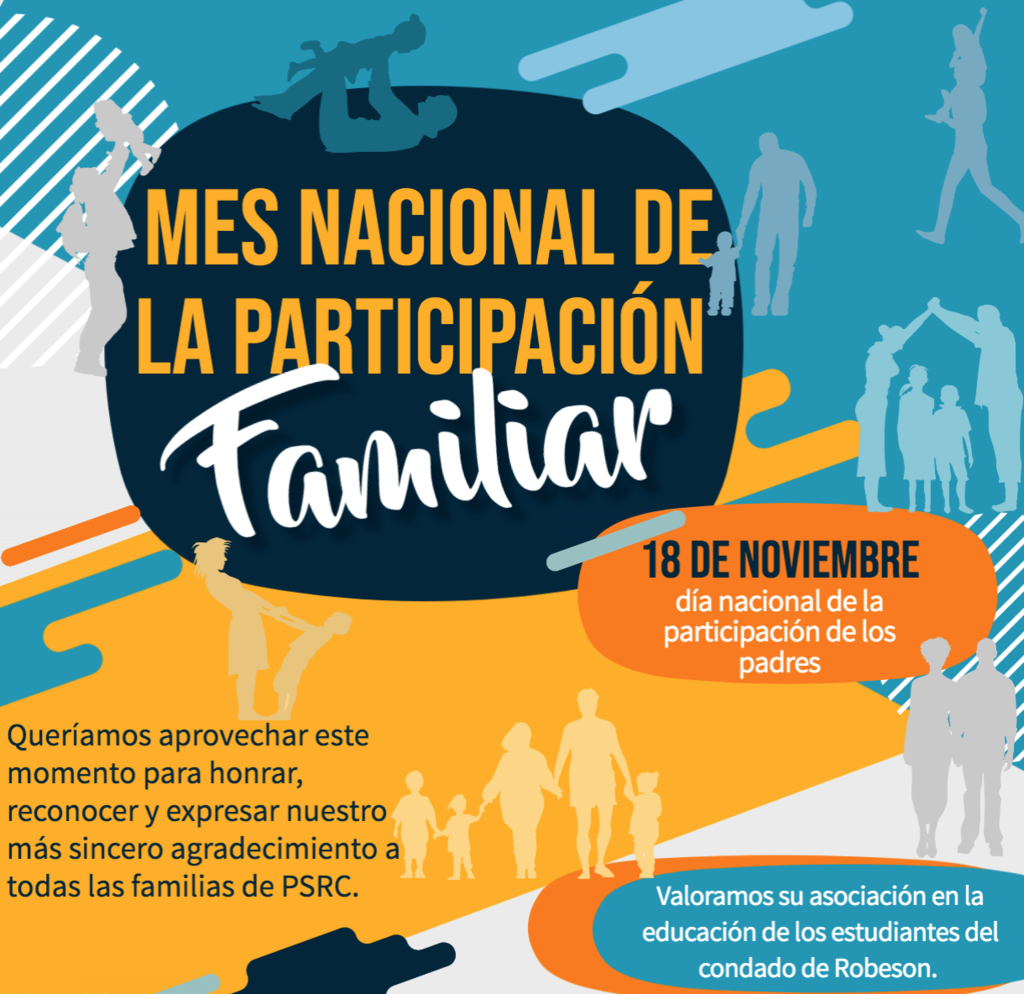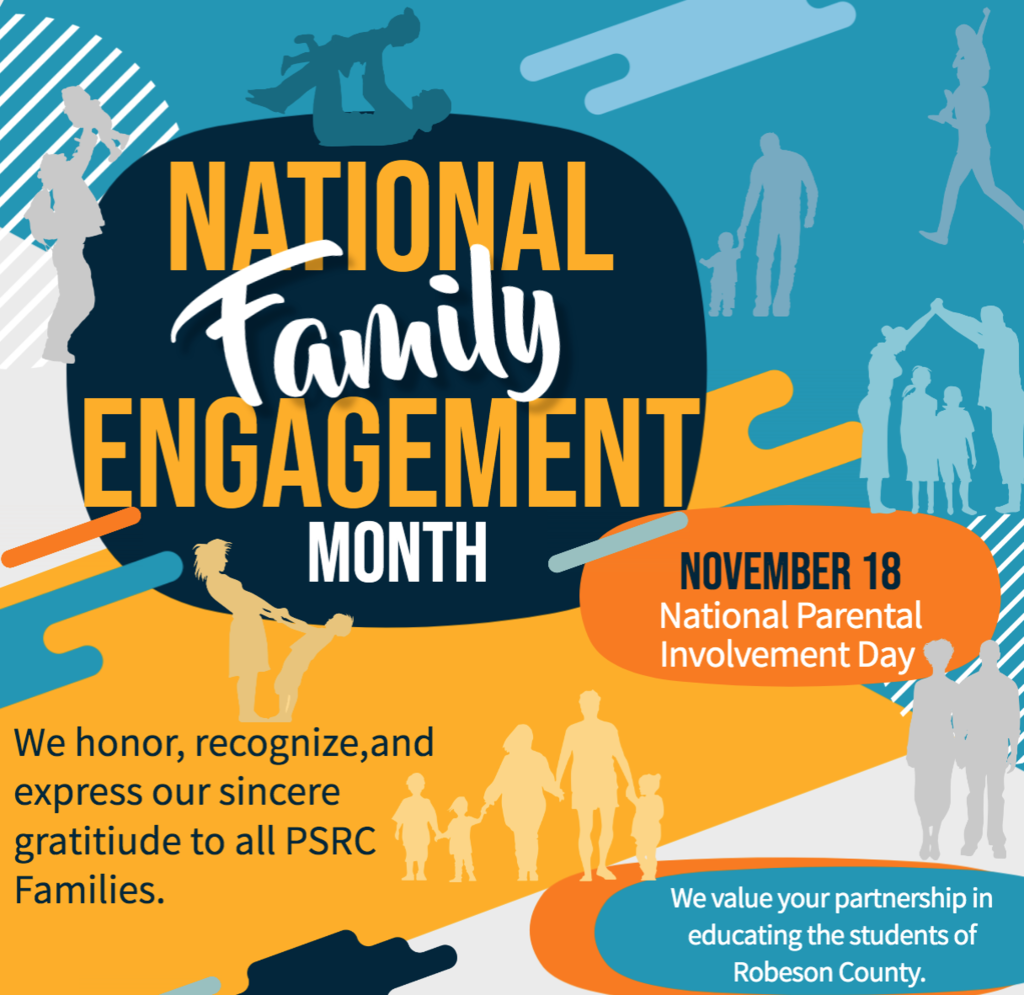 The PSRC Board of Education Curriculum Committee meeting scheduled for Monday, November 15th, has been canceled.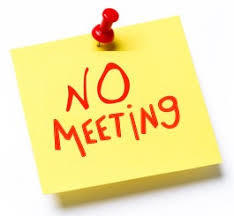 District Improvement Plan
www.indistar.org
Login Username: guestd2597 Password: guestd2597

August 2021 Mental Health Minute Newsletter from our PSRC Student Support Services Department.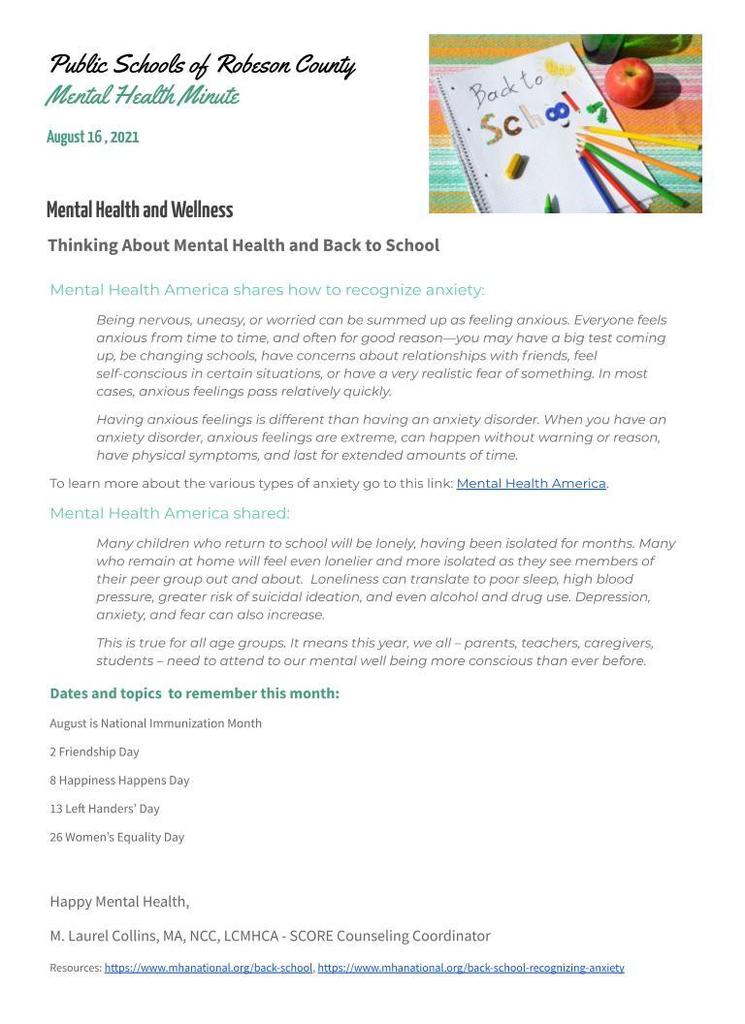 Due to potential severe weather conditions, the Public Schools of Robeson County will operate on a remote-learning schedule for students on Thursday, March 18th, 2021. All PSRC Central Office employees and district employees will also operate on a telework schedule.

Important Information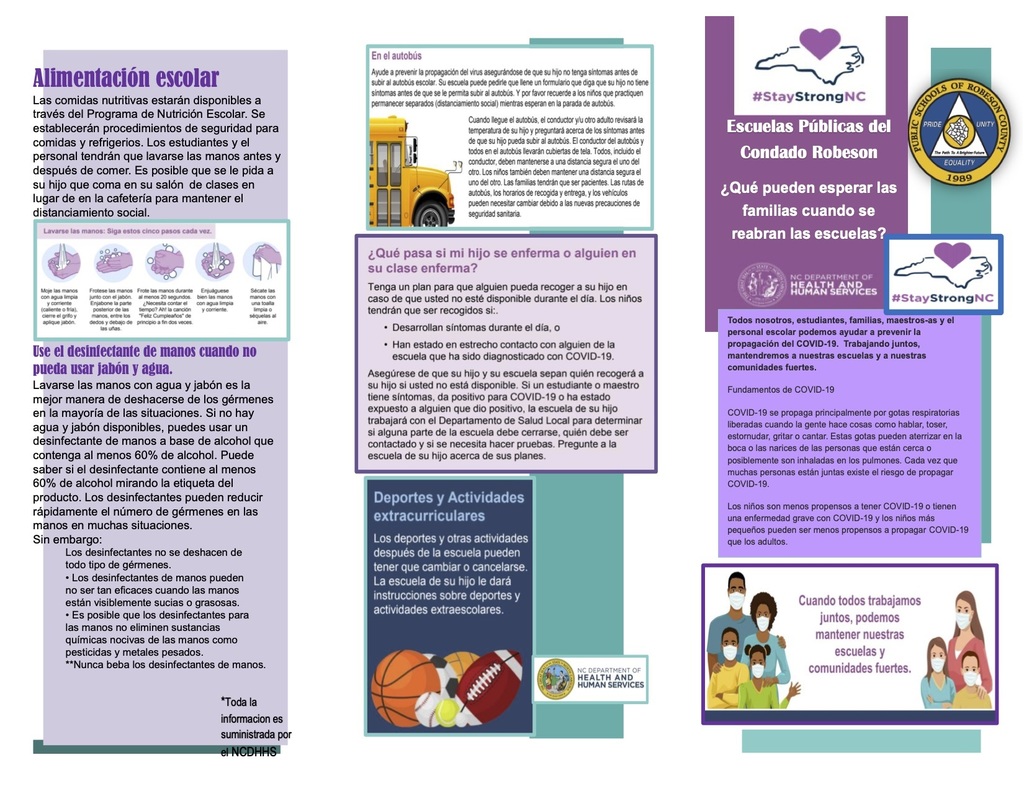 Please join PSRC SCORE Program, Eastpointe, and NC Families United on January 14th from 6 pm until 7:30 pm. Our focus will be on access and navigating Mental Health Providers in Robeson County. After the presentation participants will have an opportunity to ask questions with the providers/panelist. Google Meet link:
https://meet.google.com/xsw-gmaz-jda
Join by phone: (US) +1 929-299-3447 PIN: 666847920#